Stealth Seminar Reviews and 5 best Stealth Seminar alternatives
Online webinar platforms are an ideal tool when conducting online training sessions, product or service launches, seminars, or client presentations among many others. There are numerous webinar solutions out there, and this article focuses on highlighting the features, pros, and cons of Stealth Seminar Webinar and 5 Stealth Seminar Webinar alternatives.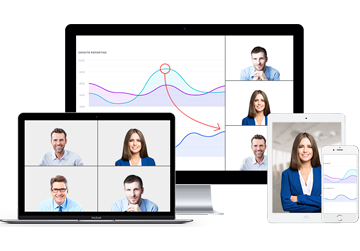 Best Stealth Seminar Alternative
Free for up to 100 Participants
Fluent Group Video/Audio/IM Chat
Screen Sharing and Whiteboard
Webinar Polling and Recording
Webinar Custom Branding
Sign Up Free Now
Stealth Seminar Reviews
Stealth Seminar webinar platform is professional live and automated webinar software for both small and large-scale entrepreneurs since 2008. The key Features of Stealth Seminar Webinar Software are as follows.
The Pros of Stealth Seminar 
1) It provides both automated webinar and live webinar functionality. A hybrid webinar system that allows you to run your webinars in autopilot, live, or hybrid modes.
2) It offers customize design of waiting room page and custom registration page.
3) It allows surveys & polls, and unlimited file sharing during live or automated Webinar.
4) You can block attendees that ruin your webinar from the chat-rooms without their knowledge.
5) You can integrate Stealth Seminar with virtually all e-mail systems, customer relations systems (CRM), and landing pages.
The Cons of Stealth Seminar
1) The cheapest subscription option allows the user to only carry out 100 webinars per month, and this is limiting for large-scale businesses.
2) You have to register in order to see the system's new features and demos. This is limiting for new users that wish to compare systems before purchase. Therefore, no free trial and you have to commit at purchase.
3) The subscription plans are relatively expensive when compared to Stealth Seminar competitors, which offer similar sophistication, but with less monthly payments.
Stealth Seminar Webinar Pricing:
There is an initial fee of $97 USD for the registration, which allows you to use Stealth Seminar webinar Software one month, and after that you need to pay $69.95 a month for up to 100 unique webinar events with up to 150 simultaneous attendees.
Stealth Seminar Webinar Alternatives
Apart from this featured platform, there are also other popular alternatives to Stealth Seminar Webinars, which are commonly used in the market. Here is a brief review of 5 best alternatives to Stealth Seminar Webinar.
1. ezTalks Webinar
ezTalks webinar is one of the best alternatives to Stealth Seminar Webinars. It is applicable in marketing events, remote training, e-learning, negotiations, and sales presentation– just to mention, but a few. ezTalks Webinar is a very easy, reliable and affordable webinar platform with multiple high quality features, which make it outshine most of Stealth Seminar Webinar Competitors.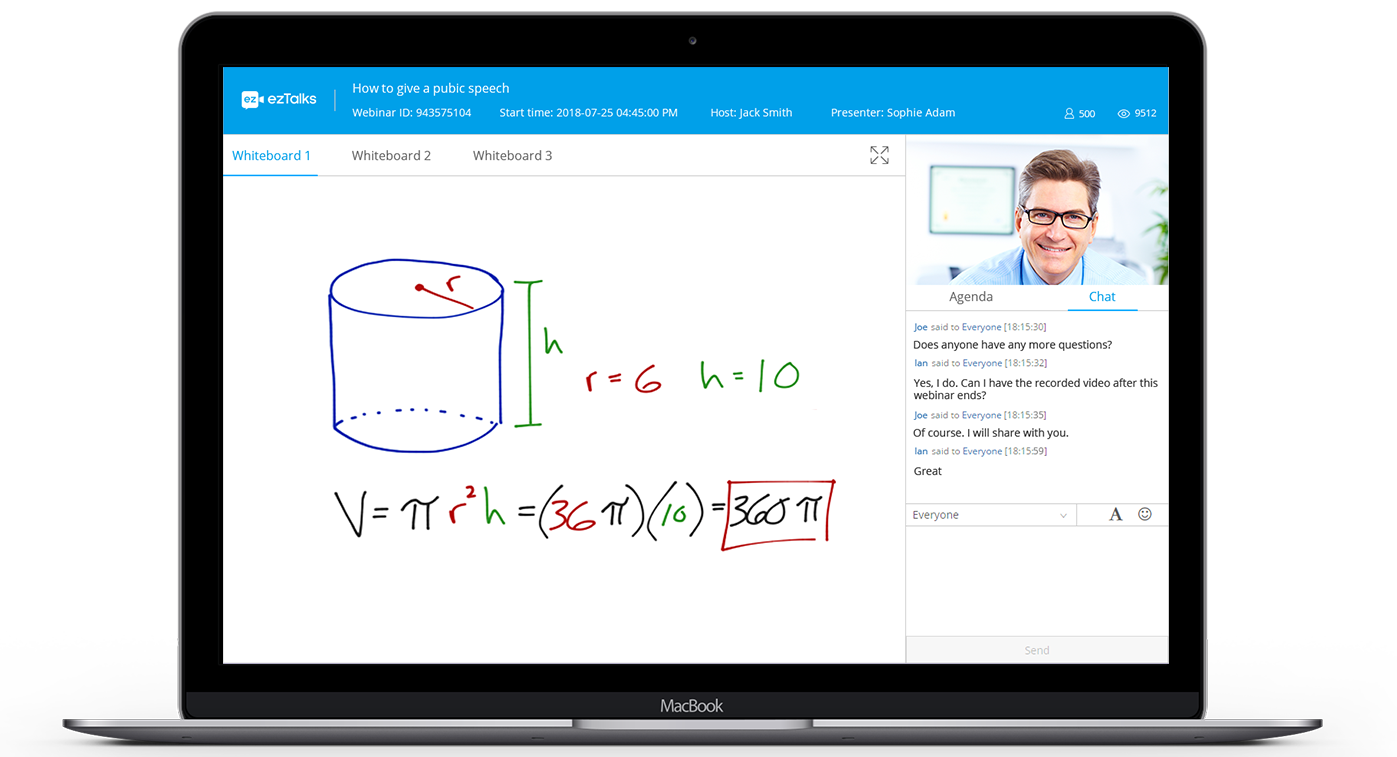 The Pros of ezTalks Webinar
1) It allows users to conduct live virtual events that can involve 100 to 10,000 attendees in a single virtual event session. You can up-scale your plan to meet your rising needs when attendees increase.
2) You will get unlimited webinar sessions with highly interactive webinar tools, which allow you to engage with your audience with HD video and audio chat, text chat, screen sharing, whiteboard, polling and survey, etc.
3) You will get webinar recording capability and 2GB cloud storage for your recordings
4) ezTalks Webinar is very easy to use and offers 7/24 live support for any questions.
5) It allows you to custom-design some functionality like waiting room page, registration page and thank you page.
6) You get a webinar report to analyze the performance of your webinars, which helps you improve your webinar in the future.
7) It is more affordable when compared to other Stealth Seminar webinar alternatives.
The Cons of ezTalks Webinar
ezTalks Webinar offers only 100 minutes for free trial. However, it may be enough for users to experience this best webinar service.
ezTalks Webinar Pricing
ezTalks Webinar is quite affordable because you can get a month's subscription at as low as $40 USD for up to 100 interactive video attendees.
Want to try ezTalks Webinar now? You can sign up free here.
2. Onstream Webinars
Onstream webinar is a communication platform offering online webinar solutions. This Stealth Seminar alternative has encryption that enhances security, and it is easy to accessible from all areas where internet is available. 
The Pros of Onstream Webinar
1) It is easy to install and manage with a cloud-based and web-based system. There is no need for hardware or software pre-installation.
2) You can share your whiteboard, documents, video clips, and webcam with your attendees on their phones or desktops
3) It provides webinars with a phone line where people can join the webinar by calling.
The Cons of Onstream Webinar
1) The system has a complex way of inviting and entering guests.
2) The system isn't easy to navigate if you're not computer savvy, and you may encounter glitches when bringing other guests into the conference or when sharing your screen.
3) The video and audio quality is not satisfying, especially the sound quality. The voice function is choppy and difficult to hear each other during the webinars.
Onstream Pricing
Onstream Webinars Pricing starts with $49/month that allows up to 50 attendees.
3. Webinar Ignition
Webinar Ignition is another good alternative to Stealth Seminar. It is a comprehensive webinar system that works as WordPress Plugin. Its main features include Live Webinars, Automated Webinars, Email List building and live console. 
The Pros of Webinar Ignition
1) Webinar Ignition supports live and automatic webinars.
2) It can integrate with the WordPress CMS and any email auto-responder including top providers like GetResponse and Aweber.
3) It allows embedding video feed such as Google Hangouts, LiveStream and Ustream into your live or automated webinar page.
4) It offers unlimited webinars and customized page templates.
5) The post-production advantage is that the system is automatically set on the web with a replay screen, which allows easy replays
The Cons of Webinar Ignition
1.WebinarIgnition only works with WordPress site as a plugin, so it is not suitable for the users in other platforms.
2. Some users had trouble setting up the "connect with Facebook" option and setting up an evergreen event that didn't start as scheduled.
3. The automated webinar seems too automated that the users could not do some flexible control for getting more leads.
Webinar Ignition Pricing 
The present price for the service is $97 USD for the license of one site, and this fee is paid once and there are no recurrent payments. 
4. Webinar Ninja
The Webinar Ninja is another good stealth Seminar alternative with multiple functionalities, which include unlimited webinars, unlimited registrations, auto-recording, Q&A & polls, webinar waiting page customization, add to calendar and more. 

The Pros of Webinar Ninja
1. It allows creating Live, Automated, Series, and Summits & Hybrid Webinars.
2. It needs no additional software, because it has built in landing pages, email reminders & more.
3. You get a 14-day free trial, which allows you to test the system before commitment
The Cons of Webinar Ninja
1. Image quality is sometimes low when recording videos
2. Changing the registration template is often challenging
Webinar Ninja Pricing 
Webinar Ninja Pricing starts from $45 monthly for up to 100 attendees.
5. WebEx Webinar
WebEx is another useful webinar alternative to Stealth Seminar, which facilitates both local and international communication through webinars and call conferencing.
The Pros of WebEx Webinar
1. It is scalable with up to 40,000+ attendees for one webinar.
2. It supports interactive online presentation with video conferencing, screen sharing, Q&A, polling, and chat.
3. It offers webinar invitation rebranding and webinar recording with one click.
The Cons of WebEx Webinar
1) The creation of host accounts is a bit confusing.
2) The interface is not so user-friendly such as it is hard to find the meeting number and call in number if you want to add someone later once the meeting has started.
3) It has limited integration to mobile devices and Outlook.
WebEx Webinar Pricing
The WebEx webinar pricing starts from $24/month for up to 8 attendees and $69/month for up to up to 100 attendees.
The Bottom-line
An ideal webinar alternative to Stealth Seminar should be easier and more stable to use, and allow users to communicate with attendees in multiple interactive tools, and have customizable capabilities that make it flexible. Finally, it should have free trials for testing before commitment and a fair pricing rate such as  ezTalks webinar platform.