5 Online Whiteboard Collaboration Tools
A collaborative online whiteboard certainly proves to be very helpful when you want to lay out explanations, ideas, or plans on a visible, large format, whenever it pops in your mind. Whiteboards are useful when you want your entire team to gather at the same place and collaborate. But a traditional whiteboard cannot prove to be of much use when most members of your team are not present in the office. This is when you need an online whiteboard collaboration tool, and we shall now discover the top 5 such tools that you can start using right away.
1. Whiteboard Fox
Whiteboard Fox is easy to use online whiteboard which needs no setup. You simply need to navigate your browser to whiteboardfox.com and then you can start using the normal blank canvas, and you can also use the canvas which is broken down with the help of a grid on which you can write and draw. You have simple options to choose from, and the functions are also basic and easy-to-understand, including navigating, drawing, erasing, and undo buttons. Using its "copy all" button you can grab everything you have written or drawn on the whiteboard and then paste it onto your clipboard. Though the feature list may not be too extensive, the drawing is very responsive, accurate, and natural.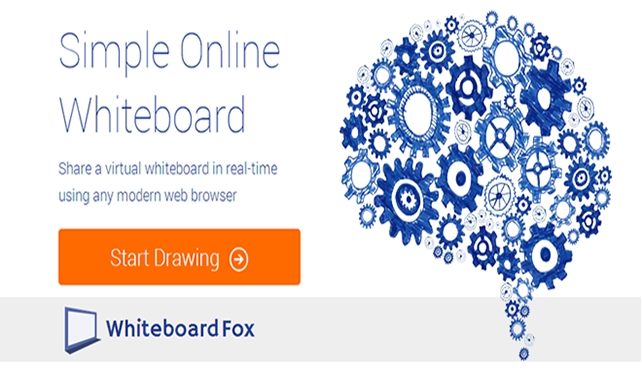 2. RealTime Board
This is a great online whiteboard for collaboration and ensures you an amazing online experience. Unlike many other whiteboards, this one does not greet you with a completely blank canvas but instead offers various templates that will help you organize and structure your brainstorming or planning. This does not mean you cannot use the blank canvas at all, yes that options too is available, but these templates have been designed to help makes things easier and organized, and you are sure going to like them.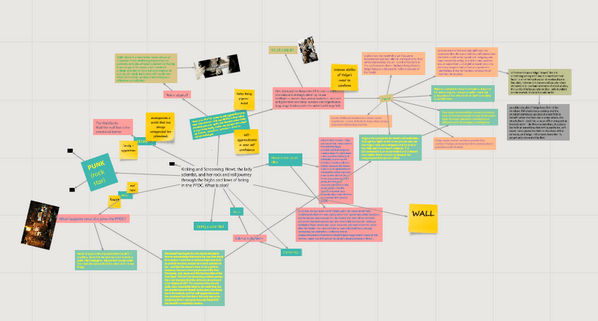 3. ezTalks
ezTalks is the most popular interactive whiteboard collaboration tools that have become a favorite with most businesses. Using its interactive online whiteboard you can draw ideas with pencil, highlighter, and you may even erase them when required with the help of an eraser. What is best about ezTalks is that it not only serves as the best quality online whiteboard collaboration tool but also offers cross-platform chat, content and screen sharing, and many other interesting features.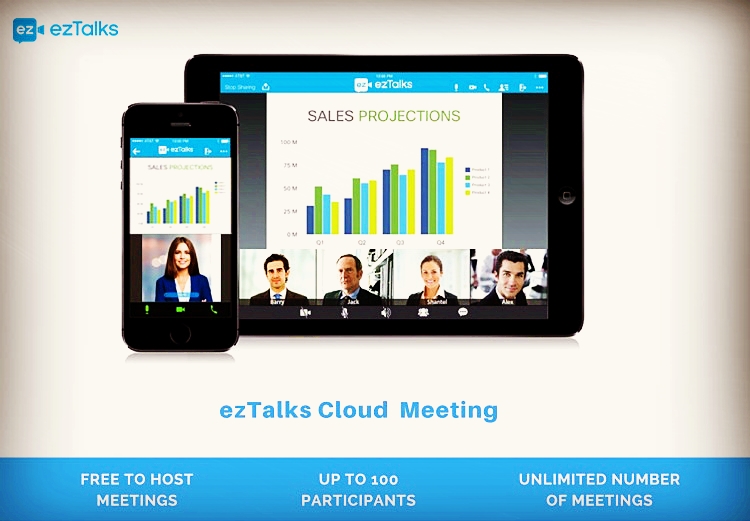 4. Conceptboard
Conceptboard offers you more than a blank canvas and is actually a digitalized version of the traditional whiteboards. Known as a collaboration tool, this digitalized whiteboard helps you share ideas and track progress on visual projects. Conceptboard allows users to input their files and images onto a board directly, where others can write, pin notes, draw, and collaborate in an effortless way for success of the visual projects. Though sharing may not be very quick, it is very secure because of the password protected links and boards, and it is also very quick to navigate, all thanks to its whiteboard minimap.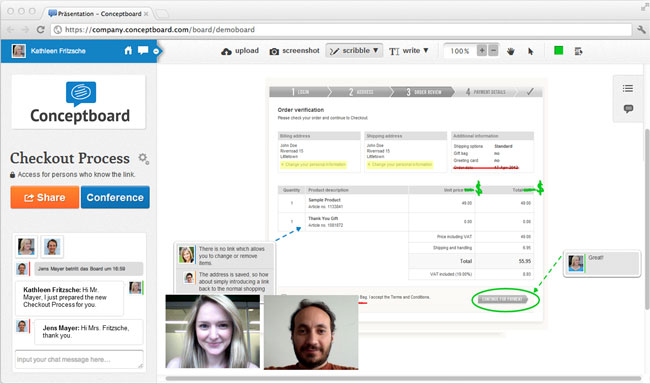 5. Groupboard
Groupboard offers you what many other online whiteboard collaboration tools offer like it is free, needs no login or setup, and at the same time offers you a lot more. Here too you can share via a link with hardly any setup time, but more than that you can setup administrator controls so that you can fully control your collaborative whiteboard space, keep the board private if you want, and you may even ban some users. This can prove to be of great help for those collaborative teams who want their space to be more private, and do not want unwanted people to get access to their plans. It also offers you a built-in chat facility that makes it easy for the team members to communicate within the app itself. Users can use the whiteboard through any browser, even mobile browsers, or you may even download its app so that you do not have to visit the web page every time while on the go.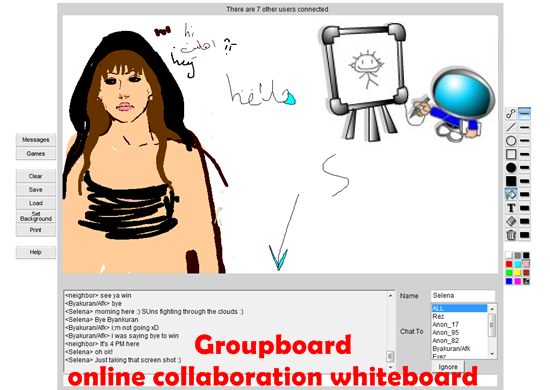 So, these are some of the most amazing and popular online whiteboard collaboration tools. What you need to know is that each of them has their own set of benefits, and is unique in their own ways. You need to go through each of them, learn more about them by visiting their websites, check the customer testimonial section to learn about the experience of others, and then take your decision.