WebinarIgnition Webinar Review and 8 Best WebinarIgnition Alternatives
Webinars were previously used as a virtual training tool for remote teams in corporations. Now, webinars are an excellent tool for small business owners and corporations to promote their products and services. There are many software providers that make webinars easy to set up and automate.
WebinarIgnition Webinars Software is one such tool you can use to create your own video webinar, and convert prospects into buyers. It boasts the ability to create registration, confirmation, and webinar replay pages from templates. There are a host of other integration tools and templates you can set up. The biggest plus is the cost: a onetime fee of up to $297 dollars. Each tier provides more features. The WebinarIgnition wordpress plugin allows you to seamlessly integrate it with your Wordpress dashboard. Herein lies the problem. It's just a paid Wordpress plugin.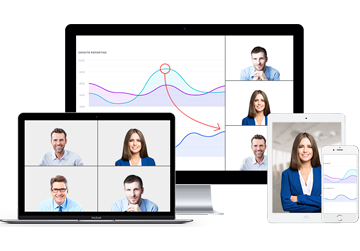 Best WebinarIgnition Alternative
Free for up to 100 Participants
Fluent Group Video/Audio/IM Chat
Screen Sharing and Whiteboard
Webinar Cloud Recording
Webinar Custom Branding
Sign Up Free Now
Looking at some WebinarIgnition Webinars reviews, the feedbacks are similar. Although it boasts a competitive one-time fee, it's useless if you are using another content management system than Wordpress. If you decide not to have a personal website you can't use it. As a result, the steps needed to set up a webinar with Webinar Ignition are longer and require you to have solid technical knowledge in wordpress. You also need a video tool like Google Hangouts to work effectively.
If you happen to get it started, there are some simple features missing in the webinars themselves such as a raise hand feature, sending private messages during webinars, and the ability to allow participants to speak. WebinarIgnition requires too many moving parts to get set up.
8 Best WebinarIgnition Webinars Alternatives
If you are looking for webinar software that is easier to set up with even more features, here are some WebinarIgnition Webinars Alternatives that are easier to use and has a host of additional features.
1. ezTalks Webinar
ezTaks Webinar is a powerful webinar tool in the ezTalks Technology suite. It's a standalone platform and can host up to 10,000 attendees with up to 100 active video participants. This means it is excellent for training large teams or selling information products and services to small groups of prospects. You also need to do less work with setting it up.
ezTalks Webinar Pricing
ezTalks webinar price is competitive starting from $40 per month for 100 active video 1participants and 100 audience with unlimited webinar time.
Pros
ezTalks is extremely customizable with invites, email confirmations, registrations, and participant roles as easy features to add. ezTalks Webinar allows you to place your own brand to give your webinar a professional feel. To make full use of your webinar resource, it also enables you to record your webinars and share them to more audience via Email, Facebook, YouTube or Twitter easilly.
With screen sharing, polls & surveys, whiteboard feature, and IM chat options, webinars are an immersive, interactive experience. You would also enjoy the robust webinar reporting, tracking registrations, attendees, and engagement. They also have excellent support to help you integrate other tools. That means a smooth-running webinar.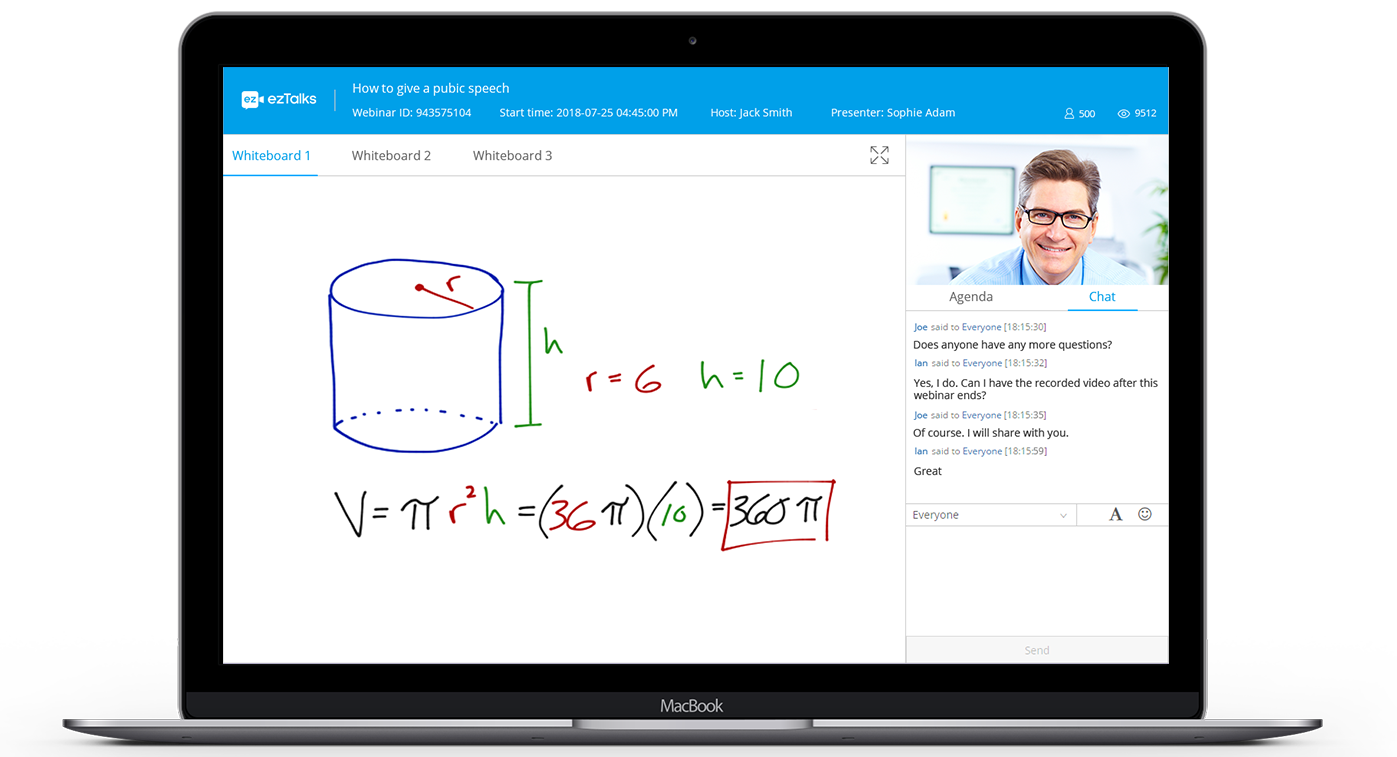 Cons
ezTalks webinar only offers 100 minutes free trial, maybe its not so long time for you, however 100 minutes is enough for a commen webinar and this gives more flexibilty to use the free webinar service whenever you want it. 
Comparing with other WebinarIgnition alternatives, ezTalks Webinar is an excellent choice if you want quick setup, HD quality, flexible customization, collaboration and robust reporting at a competitive price.
2. Onstream Webinars
Onstream Webinar is a secure, cloud-based webinar service that is a part of the OnStream Media suite. OnStream has been providing communication solutions since 1993, so they pride themselves on knowing what customers want.
Onstream Webinars Pricing
OnStream is priced at $49.00 per month per user for Up to 50 Participants, 25 Hosted Archives, 100 MB Storage and 10 Webcams.
Pros
Unlike the confusing WebinarIgnition Webinars login process, you just need a username and password to get started. Once logged in you get the standard features of most webinar solutions: attendee messaging and management, screen sharing, whiteboard ability, and reporting.
OnStream also integrates several popular marketing tools for lead generation and sales. For an additional fee, you can do on-demand webcasting.
Cons
OnStream Webinar seems a bit confusing to navigate. You require a bit more technical expertise to get the hang of it. Though we know how many active participants, we are a bit unsure of the total attendees possible.
OnStream may appeal to the more technical users and may take extra time and customer support to get running smoothly.
3. WebinarNinja
Webinar Ninja boasts it is the best webinar software on the planet. It's a web-based platform with a host of features from Marketing, reporting on-demand webinars and summits.
WebinarNinja Pricing
There are four tiers of prices, with the most popular at $79 per month.
Pros
Webinar Ninja has a very intuitive platform where you can upload videos and presentations and manage everything on one screen. You also have built-in attendee management, so you can add, remove, and mute attendees. Webinar Ninja also has a deep customer support and knowledge base to help you get started quickly.
Cons
It's a bit pricey if you're new to webinars or are on a budget.
Many of WebinarIgnition webinars competitors have monthly subscription fees, compared to its one-time fee. Although Webinar Ninja is useful, it is more expensive than most subscription-based tools.
4. WebEx Webinar
WebEx is part of the large range of Cisco tools and is popular with corporations for training purposes. WebEx Webinar is a part of Cisco Meetings, which gives you the option of video calls and conferences.
WebEx Webinar Pricing
Unlike the WebinarIgnition Webinars Pricing structure, Cisco is a monthly fee of $89 for the first 100 attendees.
Pros
Cisco is known for allowing attendees to call in at any time. It's attendee management and chat functions are robust. It also integrates well with Outlook to schedule webinar times via email and calendar.
Cons
Its interface in live webinars are a bit confusing and hard to find, for example, if the host needs to add attendees, mute attendees, or screen-sharing. There is little integration of marketing tools available with WebEx.
5. Zoom Webinar
Zoom Webinar has been mainly used for video calls and teaching but there's also a handy webinar feature. It's also cloud-based meaning sign-up and storage are all done remotely.
Zoom Webinar Pricing
Zoom webinar starts at $54.99 for the first 100 participants. This includes the price for Zoom Pro and webinar.
Pros
Zoom Video Webinar can hold 100 interactive participants and 10,000 live attendees. It also has HD audio and video integrated.
Zoom also provides post-webinar reporting, features like muting attendees, and dual screen features so that presentations and hosts can be seen simultaneously. Zoom also has interactive features such as Question and Answer capability, closed captioning, and Attendee Polls.
Cons
Zoom misses the mark with a lack of integrations such as webinar reminders and manage attendees. Zoom also does not provide an on-demand webinar feature which is popular with webinar users. It's also a bit pricey for 100 participants compared to others on this list.
6. StreamGo webinars
StreamGo provides managed webinar software, allowing you to add slides, video, and other media to your live webinar. You can also create on-demand webinars with StreamGo.
Pricing
Their prices are customized based on your needs, so a quote is usually required.
Pros
StreamGO has a host of features including personalized webinar branding, content branding and good built-in features like attendee management, email tracking, and scheduled webinars.
Cons
StreamGo is not as customizable as other webinar solutions and each integration may be an additional fee.
7. EverWebinar
EverWebinar is a cloud-based webinar tool that has a range of functions. It is specifically geared to users who want to use webinars as a customer conversion tool.
EverWebinar Pricing
Normally $597 per year.
Pros
EverWebinar has a host of templates to make your branded webinar look professional. It integrates with most email software tools to make attendance management easy. It also allows automated webinar creation, giving it a set-and-forget appeal.
Cons
Yearly billing is a large investment if you do not plan on creating several automated webinars. Live webinars are more appealing to customers and attendees who want a genuine approach.
For automation, EverWebinar is a solid choice, however, the price is an issue. It also misses several options that live users enjoy, like attendee management.
8. StealthSeminar
While the WebinarIgnition Webinars Platform may cater to live webinars, StealthSeminar can host both live and automated webinars. It's specifically marketed to coaches, and online course creators and has a cloud-based system for easy login and setup.
StealthSeminar Pricing
Stealth seminar has an initial cost of $97 and a monthly cost of $69.95.
Pros
StealthSeminar allows you to automate webinars to gather customer emails and generate sales. It integrates well with other marketing tools, so you can have customers purchase products and services within the webinar.
StealthSeminar also has chat, polls, Q&A and a host of other features for its automated and live webinars.
Cons
If you're using StealthSeminar for online products and marketing, it is a good option. If your focus is live webinars, there are cheaper alternatives.
Conclusion
There are several alternatives to WebinarIgnition Webinars on the market. Determine your needs, the potential size and objective of your webinar before investing. After comparing WebinarIgnition and others on the market, ezTalks Webinar gives the most in terms of cost, features, and ease of use. Webinars are one of the best ways to reach an audience having a robust tool allows you to do so.