What Is Instant Meeting and How to Start Instant Meetings on the Fly?
The generation of scheduling a meeting and attending a meeting with spending a lot of time and money. Instant meeting on the fly takes the place of conventional board meetings or any important discussions. Here you can get all the required information about the instant meeting.
Part 1: What Is Instant Meeting?
Instant meeting,as the name suggests itself,is a kind of meeting that comes without any prior reservation,held at any point in time by organizations.In today's world of mass population and culture of global industrialization and development,running an organization requires an efficient way of management of all the types of resources available for the company. In this task,meeting scheduling plays a very important and pivotal role in increasing the work efficiency of the company,and hence affects the productivity of the company largely.However,the point that is of key importance here is that fixing and organizing the periodical meetings effectively and efficiently for such big organizations and companies for global businesses and markets to run is not at all an easy task. So,the whole new revolutionary idea of an instant meeting is set up to make the whole process of organization of meetings much easier to handle and execute for both the companies and its employees.
Part 2: Why Enterprises Need to Start Instant Meetings?
Instant meetings can be called anytime,anywhere with sending reminders to the participants. Many organizations are lean forward to schedule an instant meeting because of its major advantages.
• Time Efficient: It is much of a time efficient system. It makes sure that it saves much of the precious time of the administration of a company in reservation and calling information.
• Any Time,Every Time: It's 24*7 accessibility gives it an extra edge over the traditional meeting organization systems. It helps to schedule the meetings at the eleventh hour of time too.
• User-friendly: It is easy to use. It automatically puts in alarm setters for the scheduled meetings without the interference of any human.
• Cost Effective: It even saves a lot of money required for booking a meeting room for a meeting to take place or the journey cost.
• High Control over the Whole System: It provides enhanced leader control via touchtone commands.
Thus,this is no wonder why the companies are taking advantages of instant meeting to take the most benefit of the time. An instant meeting helps an organization to take some instant decisions also which in turn,can be a game changer in the long run.
Some of the best programs available in the market,which make the task a lot easier for the companies to arrange an instant meeting on the fly. Using the programs,it's very easy to call a meeting,no matter wherever your employees are or what the time is. They can attend the meeting from their places only. By far,the best in-class instant meeting software is ezTalks Meetings.
Part 3: How to Start Instant Meetings?
ezTalks Meetings offers a lot of benefits without any investment to its users. You have the full access over your meeting. Hosting,scheduling,setting notification to join an audio or video instant meeting can be done with ezTalks Meetings. You can record your meeting and save as audio or video file for later reference. With its built-in online whiteboard tool,you can interact with your team much comfortably. No matter where you or your team members are,ezTalks Meetings can be accessed via any device for its extended support to iOS,Android,Mac and Windows OS.
The best part is,you can organize a meeting with up to 100 team members with this instant meeting program for free which is the maximum in any of it's kind of programs available in the market for free,and host a meeting with up to 500 team members with its pro version. Other premium features are also available with a very nominal subscription charge.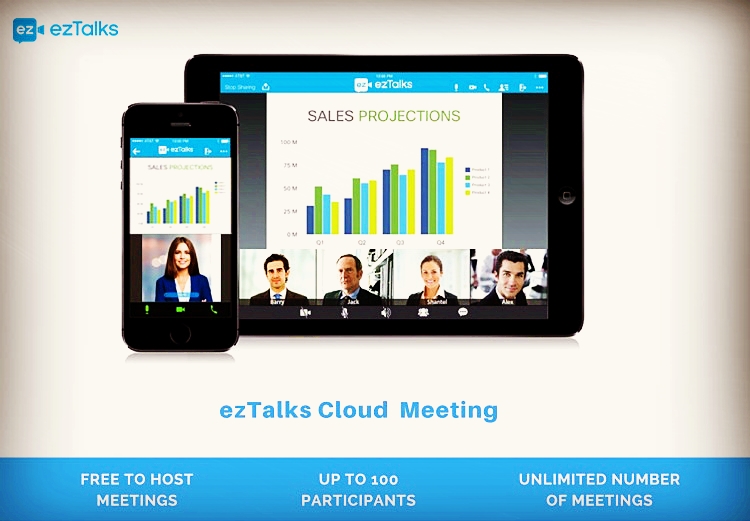 Joining and hosting an instant meeting is very easy with ezTalks Meetings. You can go to ezTalks official website and download the suitable version. Now,sign up for the free plan with your email ID. Here,you need to confirm your email ID by clicking the confirmation link from your mail box.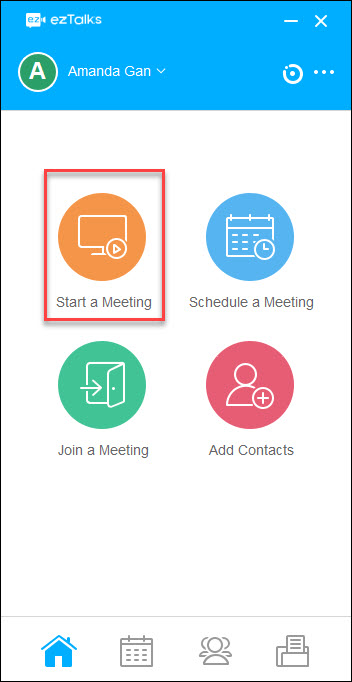 Make sure your microphone and camera are in the right place. Once done,you are all set to start your own instant meeting by clicking "Start a Meeting". Now,you can add members with their email ID or invite them by the link of your meeting ID. You can also get notified when a member joins your meeting. When all members are in,you can host your instant meeting.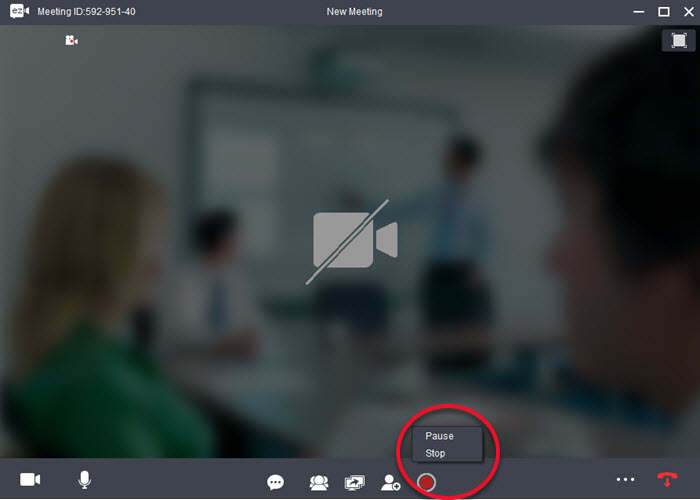 ezTalks Meetings is the most convenient and easy to use instant meeting software available in the market. After all,it's so popular among the users because of its user-friendly interface and benefits. Try it once and you should understand why this is called as the best instant meeting software.
So,for taking any instant decision or any last moment change of plan,don't wait for your teammates come to you,just use ezTalks Meetings and start a meeting instantly to fix the next line of action. Don't let the distance come between you and your team. Experience the advantage of the best software and take your business to another height.