Best 6 Adobe Connect Alternatives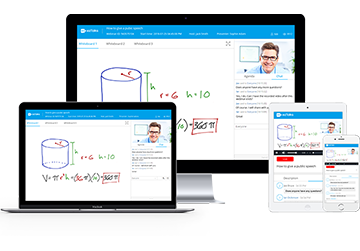 Best Adobe Connect Alternative
Free for up to 100 ParticipantsFluent HD Video/Audio QualityScreen Sharing and WhiteboardPolls,Survey and RecordingRebranding and Paid WebinarsSign Up Free NowWebinars are one of the best tools based on the internet for access to online training,learning marketing and much more. Adobe Connect is a popular webinar platform that enables to generate leads and measure content effectiveness by delivering immersive webinars. However,as it runs on Adobe Flash Player,you need to install and update the Flash frequently. The interface is somewhat complex when compared to others.More importantly,Adobe Connect starts at an expensive price,$130.00/mon.
Best Adobe Connect Alternatives
Today there are some alternatives to this platform. Hence,apart from looking at the pros and cons of Adobe Connect,we also will try to look at seven other alternatives to Adobe Connect. This will help you broad your choice instead of restricting it just one.
1. ezTalks Webinar
ezTalks Webinaris a preferredAdobe Connect alternative effective for online marketing,online trainingand team communication.It is completely compatible with iOS,Android,Mac and Windows.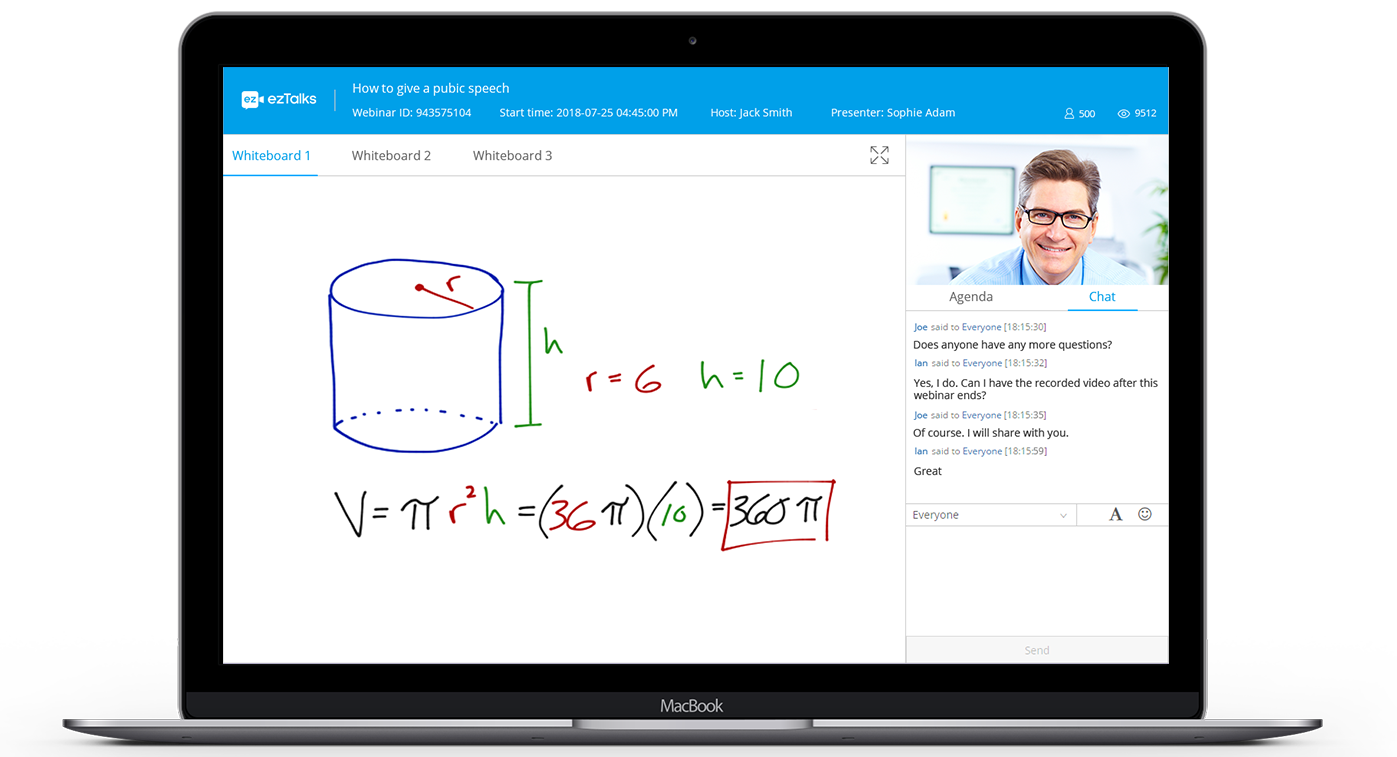 ★Free and Easy to Use
a) Allow up to 100 participants and 10,000 audience in each webinar session for free;
b) Free to sign up and easy to log in witheitherezTalks accountorFacebook/Google account;
c) Participants can join the webinar via the web browser with no need to downloadany software;
d) Able to set up paid webinars to monetize your expertise via PayPal easily;
e) Easy to attract your audience with the customized registration page,waiting room and proper invitation email.
★KeepAudienceEngaged
a) Deliver HD video and crystal clear audio seamlessly with no-Latency capabilities;
b) Enable to easily share screenfor annotation and give whiteboarding for illustration with other participants;
c) Reliable chat with a single participant or all participants;
d) Collect audiences' feedbacks with polls and surveys quickly to push forward the webinar process.
★NurtureBetter Relationships
a) Extend your reach build a user base by sharing recording to various social platforms like Facebook,Twitter,YouTube,etc.;
b) Improve your upcoming webinars by analyzing the webinar reports to track the trends and audience attitudes and opinions;
c) Custom thank-you page showing your great respect and leave a good final impression to your audience.
★Affordable Pricing Plan
Unlike Adobe Connect,it is quite affordable. It starts as low as $21.67/month for 25 participants,$29.17/month for 50 participants,$40/month for 100 participants.

ezTalks Webinaris certainlya good solution to improve your businessand move it to the next higher level.
2. join.me
If you are on the lookout for a simple,easy to use alternatives to Adobe Connect,then you can have a close look at join.me. You can get started with a webinar in a few seconds. This is possible because it does not require viewer downloads. It is so designed that you can be sure of secure video conferencing. It helps save money because there are no hidden costs and unlimited conference calling facilities are available. It has many other features like recording and unified audio facility and the best of annotation facilities.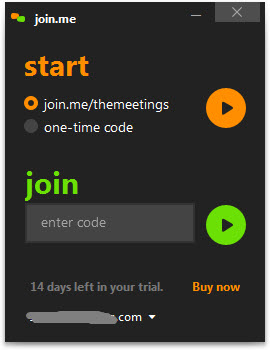 3. Oovoo
Are you on the lookout for suitable alternatives of Adobe Connect? If the answer is yes,there are reasons why you might find Oovoo to be a good choice. It has been around for quite some time now. It can connect 12 people in one online webinar and work fine even if all of them are using different platforms such as Android devices,laptops or desktop computers.
It can help text and make calls to friends quite easily. It is also possible to go in for video chats with friends who may not be having Oovoo but this process is a big complicated and time-consuming. Nonetheless,it certainly is a good web conference tool and alternative to Adobe Connect to have.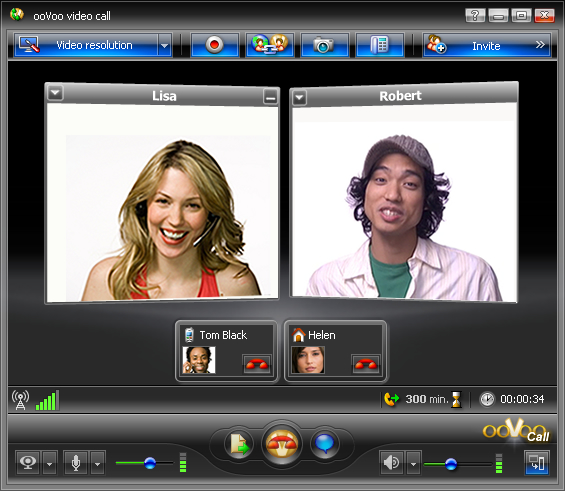 4. GoToWebinar
It is often referred to as one of the best Adobe Connect alternatives. It is highly popular among digital marketers. It can be integrated with your CRM. It can accommodate around 100 participants. It is feature-rich and offers the best of analytics and reporting,Q&A and polls. It comes with full service registration. It allows local and online webinar recording,and allows conferencing to happen by using toll free,VOIP and other such facilities.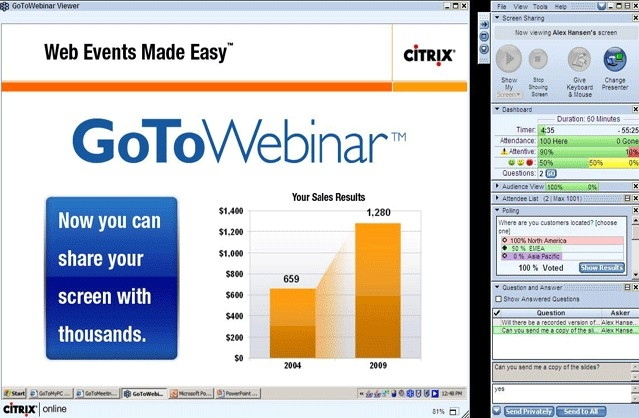 5. AnyMeeting
This can be classified as another quality alternative of Adobe Connect and comes packed with a number of interesting features and functionalities. It is unique and versatile because it is suitable for demonstrations,hosting of events,Internet trainings,online presentations and also for live broadcasts.
If you are planning a marketing automation program,this software can be integrated with your CRM. It comes in different price ranges and can accommodate participants ranging from 100 to 1000. It can be promoted through social media platforms. It can capture audience reactions. It also has facilities for sharing the slides,sharing of screen shots,audience Q&A facilities and much more.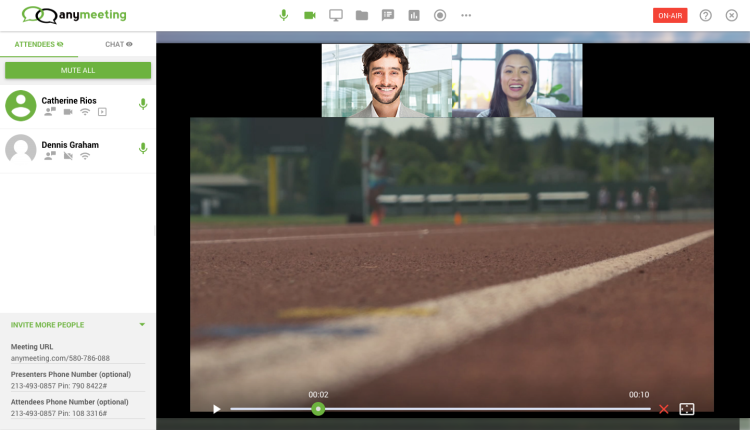 6. Cisco Webex
If you are keen on a webinar software that has the best of inbuilt security features then you need not look further. You could choose Cisco Webex,which is known to be one of the best alternatives for Adobe Connect in the market. It has received the InfoComm Best New Webinar Award in the year 2015 offered by Rave. It has the capacity to accommodate up to 3000 attendees and can also accommodate multiple presenters. It allows easy recording of the virtual event with a single click. The enrolment process can be customized quite easily. It also has chat facilities,attention monitoring tools and the best of audio controls.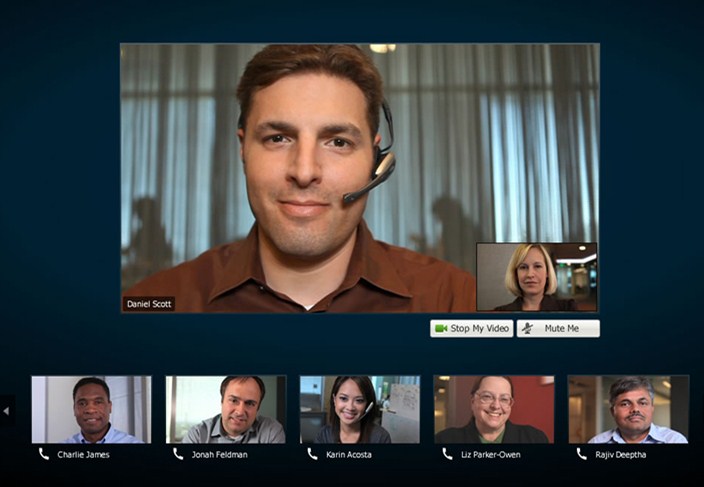 Conclusion
Hence,if you are on the lookout for suitable alternatives to Adobe Connect,you have quite a few of them available in the market today. It is all about being informed and taking the necessary inputs and going through the desired due diligence processes.