Live Webcast Service Provider in 2019
The Internet has revolutionized the live broadcasting world. Yes, we're talking about live webcasting services which have made the world a Global Village where everyone can interact with everyone. Live webcast services are very popular in the commercial sector and picking up the pace in daily life uses as well. The possibilities are indeed endless, so is the fun.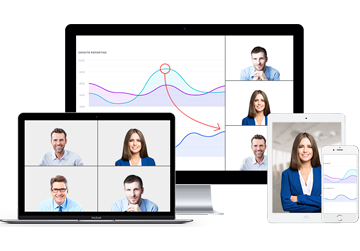 Best Live Webcast Service Provider
Free for up to 100 Participants
Fluent Group Video/Audio/IM Chat
Screen Sharing and Whiteboard
Cloud Recording and Playback
Webcast Custom Branding
Sign Up Free Now
Top 4 Live Webcast Service Providers
Now let us tell you about some live webcasting service providers in 2019 that will open your door to the world of live webcasting.
1. ezTalks Webinar
ezTalks Webinar is definitely one of the best live webcasting platforms available. You can broadcast your event to a practically unlimited audience, and up to 100 interactive participants can also join. Its HD audio and video is of the highest quality, making sure your successful live webcast.
• Firstly, to accommodate your audience, you can schedule your live webcast as well as allow to create registration pages and send invitation emails, which not only makes it more convenient for you to plan and makes the process smooth, but also show your great respect to other people and increase the reach of your webcast.
• Secondly, collaborative tools such as screen sharing with the viewers and online whiteboard usage that can help you analyze your presentation vividly and keep the audience engaged. Chat and Q&A option are also there and in case you have a large audience and want to take their opinion, polls and surveys are right there to sort things out for you.
• Lastly, as for the post-webcast, you can customize surveys for the member feedback and get detailed reports on the live webcast performance and participants. This live webcast service provider also supports recording feature, helping you to share the webcast you held to multiple social platforms for playback with unlimited on-demand viewership.
• Best of all is that it can also fit inside your mobile phone. ezTalks Webinar has a mobile live webcast app as well which lets you join or host webcasts on the go too. You can plan and manage your next webcast on your phone and the viewers can use the same app for watching your webcast. The app offers one-tap connectivity, whiteboard just like a normal PC and scheduling option for future webcasts.
• Now you can also stream your events on Facebook and/or YouTube directly with the easy settings on the scheduling page.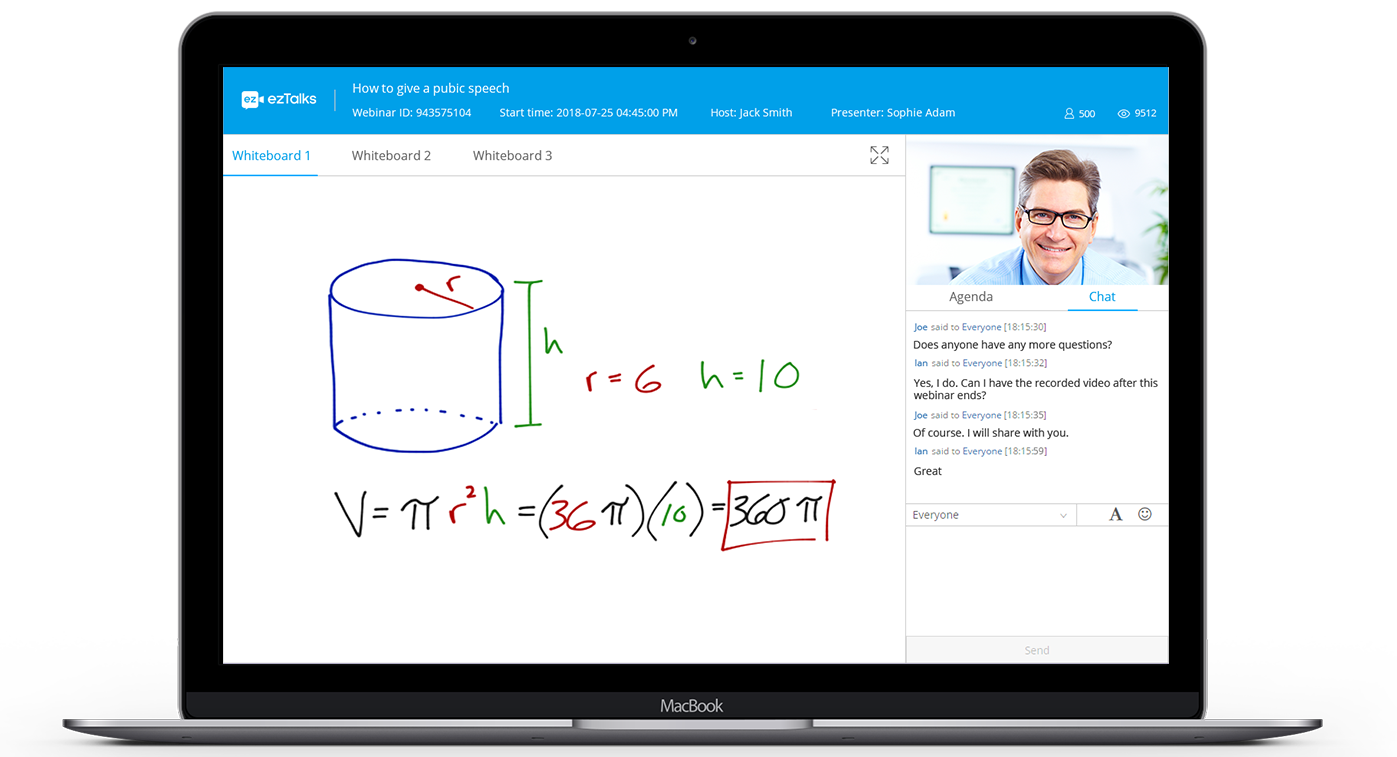 More functionalities are offered which prove to be very handy in business as well as home use. All of these highlights make ezTalks Webinar an ideal webcast service provider for daily life uses.
2. ReadyTalk
If what you need is high-quality webcasting and aim to reach a wider audience, ReadyTalk will be suitable for you. It can cover large web events and can be scaled down for a smaller audience as well. It comes with scheduling and registration features. ReadyTalk offers greater customization functions like web-based HTML editor and automated confirmation and reminder emails. After every webcast, the host receives a report featuring all participant names as well as the chat communication during the event. It is the ideal tool for the more advanced webcast hosts who want to have a global outreach. By ReadyTalk, people can join the live virtual event from different remote corners of the world.
3. Zooms
Another very user-friendly live webcast service provider, Zoom, is aimed at those people who want to broadcast online classes, host webinars, conduct online training, video exhibits, virtual gatherings etc. via the Internet. It allows up to 100 active participants and more than 10,000 attendees to your live webcast. The setup registration process is very easy, and the live webcast app is also there for your mobile phone. It also allows live webcasting to social media websites like YouTube and Facebook. From business presentations to family events, Zoom webinars are fit for all. Occasionally, if sharing, it may hang up, and therefore, the other person can't see what you're sharing (which you're unaware of), which is disruptive. It is a pity that Zoom Webinar doesn't provide the free trial version and its price is more expensive than others.
4. GoToWebinar
Last but not least, GoToWebinar webcasting service is also among the greatest live webcast companies. Unlike most of business-oriented webcasting service providers, GoToWebinar is user-friendly and easy to pick up. Although it is more business oriented, powerful functionality makes it fit for daily use as well. If you plan to do lots of live webcasts, GoToWebinar can help you by making webinar templates which you can use multiple times instead of preparing everything from scratch. It also offers recording and sharing which means if any of your friends missed your webcast, he can always enjoy it later. However, there have been some complaints regarding the audio controls. Many pins & codes need to be entered, and that the technical difficulties mostly come because of user error in this multi-step process.
Conclusion
In the near future, hundreds of live webcasting companies are there to provide the kind of service you need. Whether you own a business and want to market your products, live broadcast an event, deliver a business presentation or have a family event and want relatives from scattered areas to join your live webcast hosting zone, it is all possible with choosing the most suitable live webcast service provider!