6 Free Online Meeting Schedulers
There are some tasks in your professional life as tiresome as meetings. Searching for time which works for all can tend to be a losing fight of long email threads and double bookings. Scheduling your professional meetings is not more a difficult job. Fortunately,there're many free online meeting schedulers which help to schedule meetings effortlessly.
These free online meeting schedulers have their own advantages and disadvantages and some of them work with a variety of calendar apps whereas others are just narrowly aimed to just a few. One thing that is common in all is that they are very easy than an email tag. Here we present you six free online meeting schedulers which will particularly poise like your personal yet virtual secretary.
1. Assistant.to
Once you install this application,it adds a widget to every "compose new message" in Gmail. You just need to choose meeting timings which works for you and Assistant.to will add them into your mail with a note requesting the recipient to select one meeting option. It runs through a chrome extension,so it will not work in Firefox or other browsers.This free online meeting room scheduler is fully compatible with Gmail for the time being. It's said that the developer determine to upgrade it to work with Outlook. It works best for you if you are already using Google Calendar because it utilizes data from Google Calendar. The receiver can agree to your invitation to online meeting by using it. Therefore,this free online meeting scheduler works excellent for you need to schedule group meetings frequently.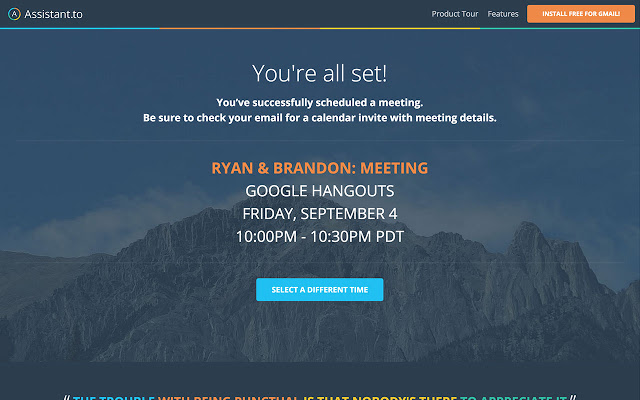 2. ezTalks Online Meeting Scheduler
As one of best free online meeting schedulers,ezTalks gives you the power to schedule and manage your meetings online for you. You can login with your Facebook and Google account or create a ezTalks account. It works well on your Mac,Windows PC,Android & iOS device. Just download a right version and run it. Then,sign into it and click on Schedule Meeting on the interface. After that you can invite colleagues or clients to attend your meeting by setting the timings,colleagues' or clients' email addresses and all the detailed information about the meeting. For inviting colleagues or clients,you can either type their email address or directly select from the contact list. It will then send meeting subject and complete info to every attendee through email. Yes,it's that simple.
Apart from scheduling meeting online,ezTalks online meeting schedulers enables you to host online meetings with up to 100 participants for free. It delivers high-definition video and crystal clear audio,which brings lots of happiness of vision and hearing. Additionally,it empowers you to share desktop and applications,sketch out ideas with an inbuilt interactive whiteboard tool,chat with someone in private or chat with everyone in a group,record online meeting,and more. Download this free online meeting scheduler,and find many more awesome features!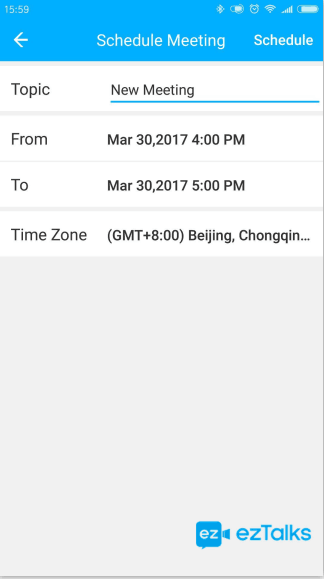 3. Boomerang Calendar
Boomerang Calendar is another meeting scheduler online for free. It is one more browser extension which relies on Google Calendar and Gmail to work. It is fully compatible with both Firefox and Chrome. It supports online meetings on its official site and this makes it perfect for you to host group online meeting. Since it accesses Google Calendar account,it will let you know if the meeting timing overlaps. You can even utilize Boomerang to discuss about your availability for the next few days with just a single click,without accessing your calendar. Boomerang Calendar is free and maintains your privacy whilst simplifying your meeting schedule.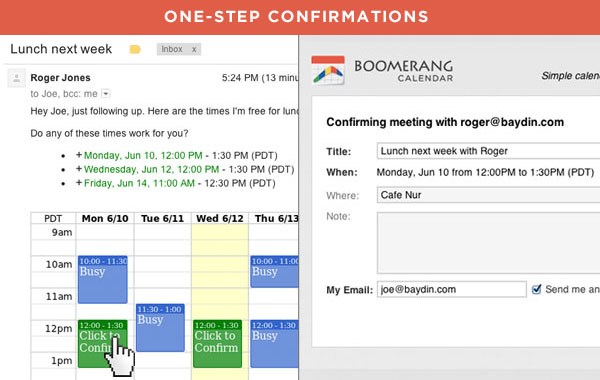 4. Doodle Free Online Meeting Scheduler
Doodle is one of the best online meeting schedulers for free. It helps set your meeting timings to a vote with just a few clicks. You only need to input information like meeting dates,location and time,and this doodle will make a sharable poll that you can send to your team or group. From there,every group member enters her or his mail address and selects a time slot. It is a democratic yet straightforward method to coordinate and collaborate. Doodle is ad supported and free. However,it also offers a premium version which allows you to incorporate iCloud and Google Calendars,request for extra information in your poll and send automatic pointers to participants. Doodle is free with ads and premium attributes from 39$ every year.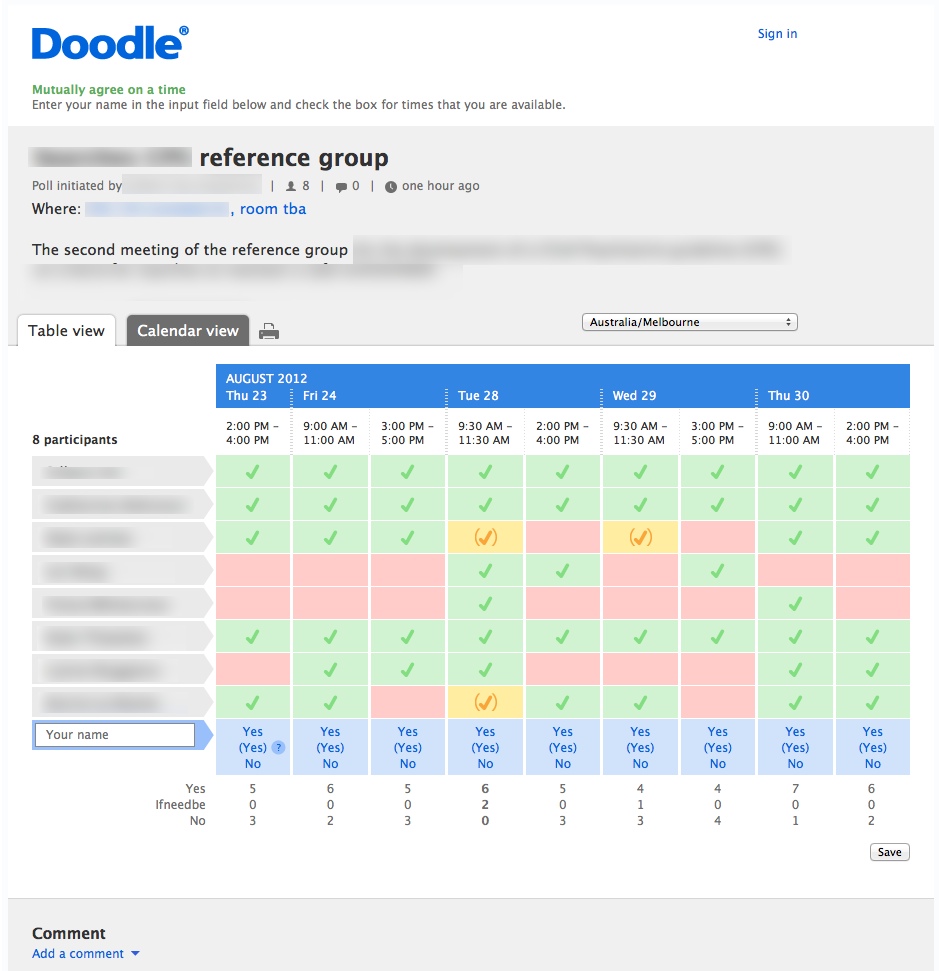 5. Vyte.in
Vyte.in is free to use and needs a Google account login for its event organizer. However,your guests can utilize any calendar application. Once you have logged in,it will show you conflicts on the schedule so you don't click twice. Your participants can vote through email for convenient meeting timings. The meeting scheduler online free will also track who selects,and what time. Guests don't need to login. Vyte.in will send meeting invitations and even schedule your meeting on the Google Calendar after the final time is selected.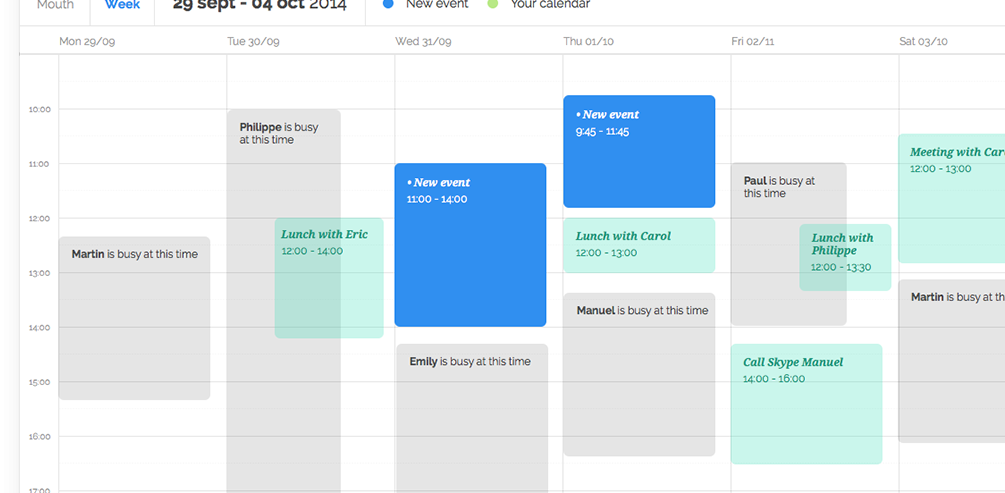 6. MeetOMatic
The last free online meeting scheduler is MeetOMatics. This tool allows you to fix meeting windows with many people. This gives you a meeting link to handle replies to your invitations. The basic meetOMatic does not syncs with your calendar. However,the premium plan lets you transfer meeting information to a CSV sheet or excel sheet. It will not prompt you about conflicts but this means that it's not dependent on any app,so it's good for a person who doesn't have a Google account. The basic version is free. If you want to experience more features,you can choose to upgrade to work group plan for 10 users costs $99 each year or advanced version starts from 19.99$ each year.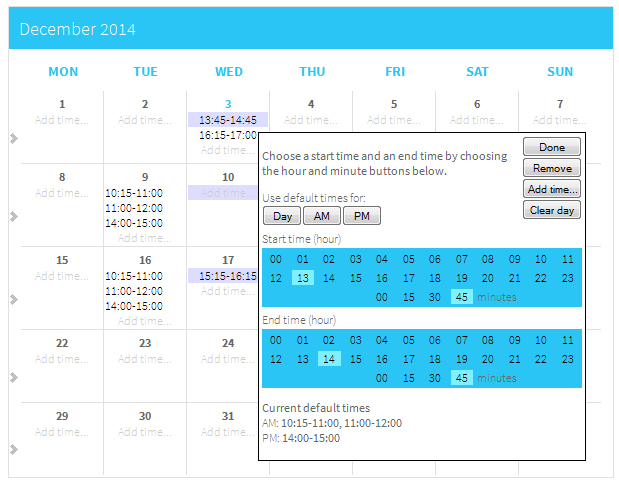 Conclusion
Now you have found the best free online meeting schedulers to schedule your meetings with your team and colleagues. Among these tools,ezTalk works great and helps you with the whole thing. So if you can't manage to pay for a personal assistant you can use ezTalks to do your work. It will save your time as well money.