Telemedicine Trends and Challenges in 2019
Telemedicine has become a key component in the health care industry that aims to bridge the gap between physicians or specialized doctors and patients living in rural areas or places where medical assistance is not readily available. ezTalks video conferencing solution has made telemedicine, even easier and far reaching for both patients and doctors. Their group conferencing, medium or large conferencing tools have also helped in delivering specialized doctors guidance during a surgery, even by sitting in some other place. Telemedicine trends have experienced an unnatural growth over a short span of time, as around 60% of physicians, clinics and other medical centers have also adopted telemedicine path to deploy medical services in a cost-friendly manner. More and more patients are able to receive medical consultation and surveillance with the availability of this new modern day technology.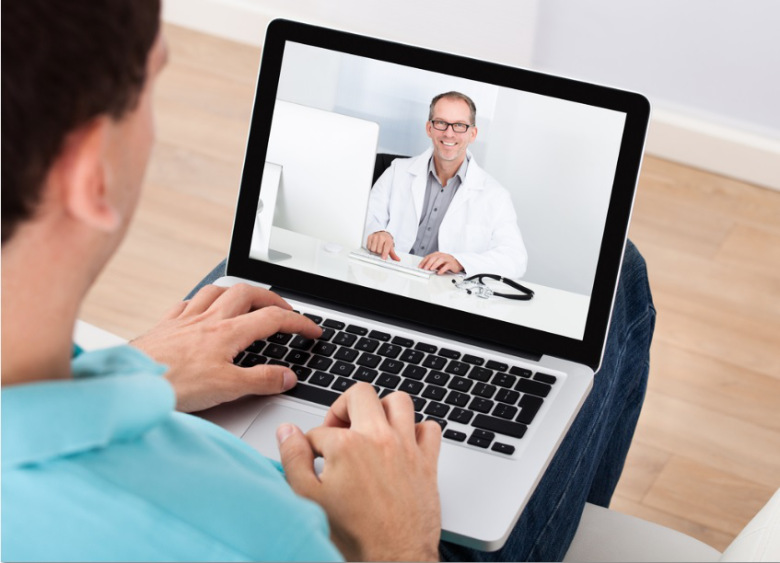 Telemedicine Trends in 2019
Telemedicine has been playing a significant role in improving clinical work flow, healthcare coordination, and several other long term health outcomes. Recent trends in telemedicine show that it is the future of healthcare industry at large, where patients will be having the ease to get medical consultation without the need of visiting a doctor's clinic. Following trends are expected in telemedicine for the year 2019 and beyond:
Uniformity in telemedicine to become a norm: Several internal laws have been passed by the country for better uniformity in Telemedicine. These laws allow doctors to get reimbursed by private payers for each telemedicine visit. The amount that will be paid by the private payers will be in parity with the in-person clinical visit charges. Already an astounding 77.5% increase rate is apparent in telemedicine encounters post supporting service parity in telemedicine. It continues to grow in near future.
Data security to be maintained more strictly: Data security has always remained a big concern not only in telemedicine alone but also in other cases as well. With the propagation of cyber-attacks in recent years, the provider of telemedicine are taking stringent actions towards data security of its patients and the year 2019 is expected to combat all the data security related problems, so that patients across the country can take benefit of this service without any fear of their personal data being hacked or leaked.
Patient-centered medical homes will no longer remain only a dream: The main reason why the trends in telemedicine have been experiencing an upward graph constantly is the ease and convenience that it offers both the doctors and the patients and is also time and cost saving for both parties involved in it. Hence, it is expected that the number of patients taking telemedicine as a treatment way is going to rise considerably in the year 2019 and beyond.
Advanced healthcare apps for practitioners: It is expected that in future, ERM software might get integrated with telemedicine software so that relevant patient information is provided seamlessly to the doctor throughout the treatment course. It is also expected that personalized telemedicine apps will also be developed for better healthcare experience for both doctors and patients.
Challenges in Telemedicine in 2019
Taking medical services through telecommunication means is indeed an example of modern technological advancements, but there are some challenges that are associated with telemedicine and needs to be get rid of as early as possible. Following are a few telemedicine challenges:
Data security: Patients privacy and data breaches concerns are a big challenge for providers, payers and also consumers. Providers need to be highly cautious as if the patient's personal details are leaked, then providers might land up in some serious problems.
Managing large patient's volume: As more and more people are inclined towards telemedicine, there are chances that its popularity will increase even more and more patients will try to take advantage of this service. But a doctor cannot handle too many patients at once hence some developments are required to be made so that number of telemedicine visits can be encountered in a day.
High-speed internet connection: This is the base of telemedicine, as most people are using ezTalks video conferencing tools to get the personalized clinical visit experience. But if internet connection is not high in speed, then there might be disruptions and it would become difficult to understand patient's problem and suggest accurate solutions.
Price regulations: The telemedicine model should be designed in such a way that doctors don't charge an unreasonable amount from patients; the law should prescribe them to take payments in parity with their in-person clinical visits and a proper record keeping system should exist that gives a detailed history of each telemedicine visit.
Conclusion
Telemedicine is constantly increasing in demand and ezTalks Meetings and the conferencing tool makes the process much easier. Their HD quality video calling allows for smooth communication between doctors and patients and people are able to receive medical aid even from a remote place. Time and cost saving are the obvious reasons which have led to telemedicine gain momentum and it is undoubtedly the future of healthcare industry. Though, some challenges need to be overcome it is by far the best way to bridge the gap between doctors and patients and is highly recommendable.