How to Host a Live Webcast?
What is a live webcast?
A live webcast is a live event that is transmitted over the internet. Nowadays, it is so easy to reach out to many people simply by hosting a live webcast. The interaction between you and your audience will happen in the real-time.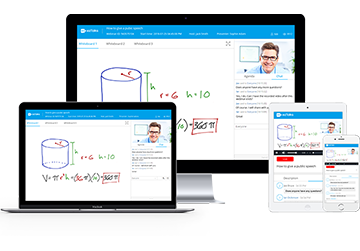 ezTalks - Best Live Webcast Platform
Free for up to 100 Participants
Fluent Group Video/Audio/IM Chat
Screen Sharing and Whiteboard
Webinar Cloud Recording
Webinar Custom Branding
Sign Up Free Now
Best Webcasting Platforms
An excellent live webcast should be guaranteed by the best webcasting platform. But in such a complicated market environment, to find the most suitable live webcasting platform is not a piece of cake. To help you make the right choice, here are some of the best webcasting platforms that you can use:
1.ezTalks Webinar
Owned by ezTalks Technology, ezTalks Webinar is one of the best webcasting platforms that should be at the top of your list. Both the audio and video are relayed in HD quality via ezTalks Webinar.
It has a bulk of webcasting tools that you are looking for. The live chat, screen sharing and whiteboard features on ezTalks can make your webcasting session more intuitive and interactive. You will engage your audience with total ease.
If you want to market your brand, you can use ezTalks to customize the appearance of the background and theme of the webcast. Simply decorate the room to whichever style that you want. You can also record your webcasting session and store the files on the cloud. ezTalks Webinar also has analytics and reporting tools including poll & survey, feedback, participant report and so on, to help you better follow up the webcast performance.
New features: It is feasible to stream your events on YouTube and Facebook.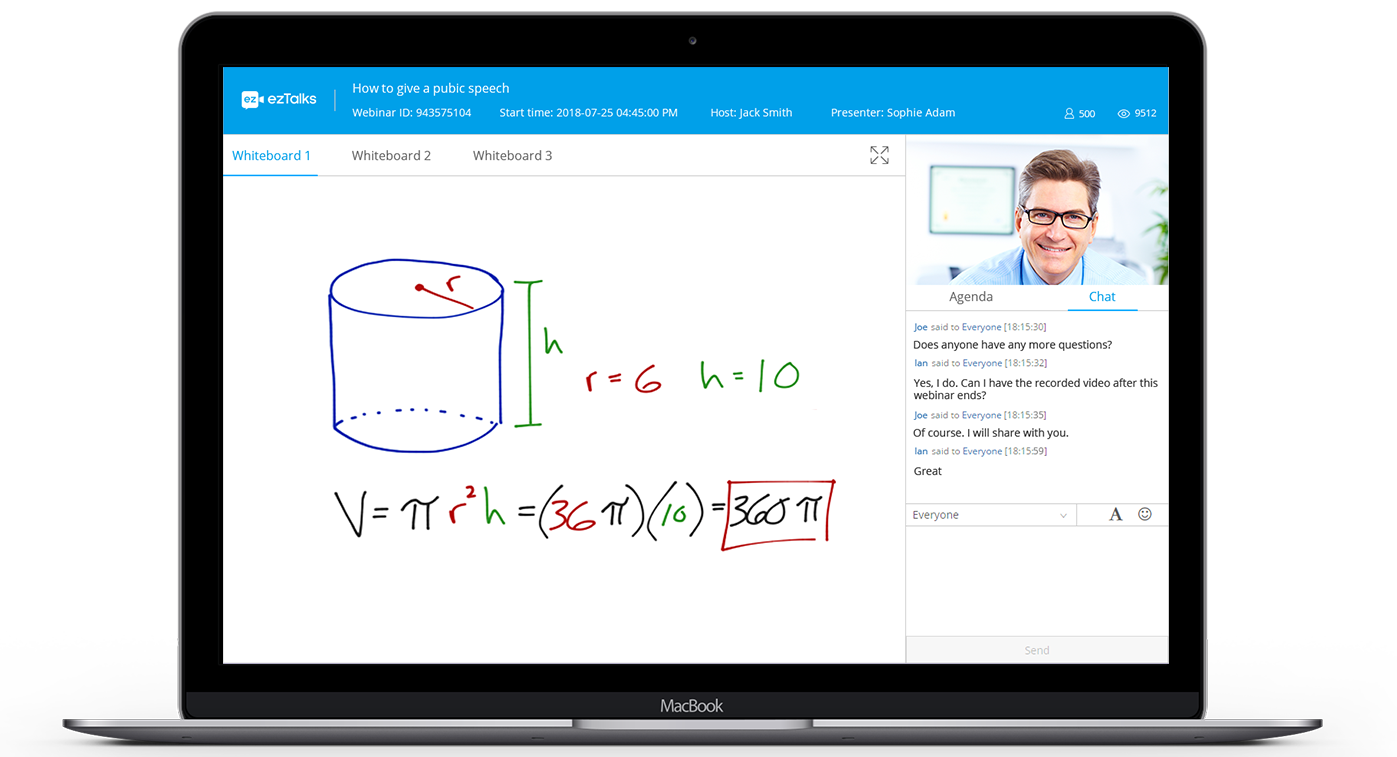 2.YouTube Live Webcast
You can host a webcast using YouTube live streaming feature. The platform is free and comes with a wide variety of features. It has the live chat feature which enables the audience to send live messages. You can also shoot live 360 degrees videos on YouTube.
3.Microsoft Live
Microsoft Live Webcast is another popular tool that you can use to host a live webcast. It has quite a number of features including screen sharing, file sharing, and video sharing features. Videos produced by Microsoft HD are of HD quality. Microsoft Live can also be integrated with other software tools.
How to Do a Live Webcast?
Now that you know the importance of hosting a live webcast, you can now go ahead and host one. But, how do you go about with it? Well, don't worry, here is an outline of the surest steps on how to host a live webcast.
Before the Webcast
Step 1: Create an Account on Webcasting Platforms
Choose a perfect webcasting platform and create an account on it. As expected, there are numerous platforms that you can choose. It is important to critically analyze the specific features of each platform before choosing it. Will it be able to meet all your needs when it comes to hosting a live webcast?
Once you have chosen a webcasting platform to create an account on it. This entails providing basic details about who you are and what you do.
Step 2. Invite Your Target Audience
Invite your audience and remind them to attend your live webcast event. There are different ways of sending an invitation. You can send them an HTML link to your webcasting channel. Social media is also another way of marketing an upcoming webcast. Alternatively, you can embed your webcast link on your website.
Step 3: Set up Live Webcasting Equipment
Set up your live webcasting equipment in readiness for the upcoming event. The basic equipment includes a webcam and microphone. Once you have set them up, do a test-run to ensure that they are working properly. You should also test every feature of the platform just to ensure that everything is good.
During the Webcast
Step 4: Polish up Your Content
Ensure that everything that you are going to deliver is in place. Know what most interests the viewers by conducting polls and surveys. The eye-catching theme and content can cover more audience.
Step 5: Host the Webcast
Assuming that you have already worked on your content, you can go ahead and host the webcast. Deliver your content in an articulate way and keep it engaging. In order to keep them engaged during a live virtual event, you can present your content in different ways, like sharing video and images, whiteboarding your ideas and proceeding Q&A session.
After the Webcast
Step 6: Report and Analyze
Once the webcast is over, compile and analyze it. You can use the reporting and analytic tool that is in whichever webcasting platform that you are using.
Step 7: Engage Your Audience
Try to engage with the attendees after the webcast. You can do so through various social media platforms. Seek their opinions about the webcast. You can also record the webcast and then share it.
Tips: If you can find a platform supporting all the tools mentioned above, you can host a live webcast more effectively and pleasantly. ezTalks Webinar can be your best choice.
Why to Host a Live Webcast?
Is it necessary to host a live webcast? Yes, there are numerous advantages of hosting one. Whether you are promoting your business, product or even teaching people a concept, you should choose live webcasting as your preferred mode of communication. Here are some of the advantages of hosting a live webcast:
a) High rate of engagement: A webcasting session involves interacting with your audience directly. As you speak, they can give their feedback through the chat feature. In doing so, you can respond directly to their queries.
b) Cost-effective: Are you worried about the budget live webcast will cover? Are you looking for the cheapest way to communicate with your customers? Consider hosting a live webcast. Most webcasting platforms are available freely.
c) You can target your audience: It is easy to reach out to your target audience using webcasting. By webcasting, you can further know the composition of your target market and continue the follow-up work. Besides, you can attract the audience from around the world.
d) Minimum barriers: You don't need a license or meet other strict specifications to host a live webcast. You can host one any time and from anywhere.
e) More impactful: It has been proven beyond doubt that most of us are visual listeners. We are likely to remember something that we saw and listened to. For this reason, it is easier for the audience to understand and remember something that they were told during a live webcast.
Conclusion
With this information, you should be able to choose the right platform and host a live webcast with ease. Look at the specific needs and ensure that the tool you choose delivers the best.