What Is Online Education and How Video Conferencing Enhances Online Education
E-learning has gained significant popularity over the past decade,especially in higher education. Many academic institutions are taking advantage of the technological advancements to offer online courses to students from all over the world. Video conferencing systems particularly play a critical role in ensuring effective learning over the internet. Students can conveniently connect with instructors and other students regardless of where they are located. But how does this mode of learning work? And how sustainable is it? Well,the answers to these questions are discussed below.
What Is Online Education?
Online education is a form of academic instruction that's delivered via an internet-based platform. Students and instructors can basically correspond or interact through such means as video conferencing,learning management systems and/or e-mail. Online degree and diploma programs are a big relief,especially for students who are working full-time or raising family. That's because one can take classes from anywhere at any time without having to drive to school or attend any physical classrooms.There are many benefits of online education that make it become more and more popular. Some of the popular courses offered in online-based education platforms include Nursing,Accounting,Business Administration,Early Childhood education,Criminal Justice and Information Technology among others. Most of these courses can be offered 100 percent online or combined with on-campus programs.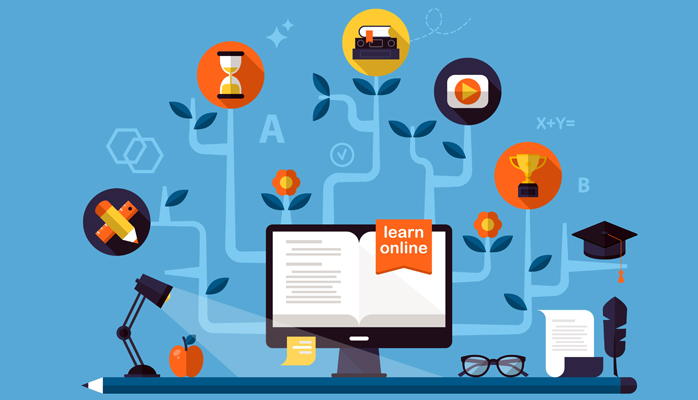 How Video Conferencing Enhances Online Education
Video conferencing has become one of the most reliable ways through which people can connect from anywhere in the globe in real-time. The technology is fast growing particularly in the business and education sectors. With video conferencing software as ezTalks Meetings,Instructors can hold classes and invite up to 500 students to participate in the lectures. The software allows students to stream classes live on full HD videos and crystal clear sound. That creates an environment where one can attend a lesson as if he/she were in an actual class.

Here are some of the ways through which video conferencing is changing online education:
1. Facilitates Borderless Learning
Online education is not limited to location or time. Video conferencing systems make it easier for students from any location in the world to attend classes online from the convenience of their home. Such a learning platform not only brings the best education instructors on board but also makes it easier to link with subject experts from all over the world. A student can take classes,assignments and/or exams online and get valid certification upon completing a given course or program. That means students can get quality education online while enjoying greater flexibility and convenience.
2. Makes Learning a Collaborative Effort
Video conferencing in education allows schools and colleges to share learning resources online in a collaborative manner. Students and instructors can form study groups where they can discuss topics more exhaustively. Instructors can also incorporate text,image,video and audio files in their lessons to facilitate better understanding on key topic areas. With ezTalks interactive whiteboards,instructors can share important information with students in real-time to encourage class discussions and engagements.
Different schools can also collaborate and share learning resources quite easily through video conferencing. Teachers and students do not necessarily need to travel to their partner or friend schools to be able to learn new things. Instead,they can simply engage over a video conferencing system. That basically minimizes on time and travel budget while boosting performance.
3. Facilitates Virtual Field Trips
In a traditional school setting,planning for a field trip may eat into an institution's time and money resources. But with online based courses,students can simply be taken through a virtual field trip via a video conferencing system. They can explore a museum,enjoy live laboratory tests or be given an opportunity view operations of a factory in real-time. That ensures students who are studying online enjoy the same educational resources as those learning in brick-and-mortar institutions. In the long run,students will be able to learn expansively which will in turn improve their performance.
4. Makes Practicing a New Language a Hassle-Free Process
Whether you're studying French,Spanish,Italian or German online,video conferencing can give you a perfect platform to perfect on your speaking and writing skills. With ezTalks Meetings,you can enjoy seamless video conference connection,where you can discuss important language concepts with your instructor. In fact,you can link up with students who are native speakers of the language you're studying to help you learn more. With continuous interaction and engagement with both instructors and students,you'll soon be a master in foreign languages.
5. Ensures Personalized Learning
Unlike traditional education where presentations are always one-way,online-based learning platforms often adopt a more personalized and engaging mode of teaching. A lecturer or instructor can adjust lessons to fit into the needs of an individual or group of students. Through video conferencing system like ezTalks Meetings,a student can enjoy an on-screen one-on-one interaction with the instructor. That facilitates better understanding of the topic as the student can feel confident to ask questions or clarifications. Video conferencing also allows students that are unable to attend school to get updates on class activities,assignments or exams from anywhere.
6. Provides an Opportunity for Students to Record Lessons
The latest video conferencing systems facilitate real-time classes through live HD video and audio streaming. But even more,they allow students to record full lessons for later review. For instance,with ezTalks Meetings,a student can record all lessons and enjoy easier playback even after class. That means those who miss classes,for whatever reason,can still be able to access the exact notes or materials presented in a lesson. Recorded lessons can also be great reference point when one is revising for tests or exams. Hence those committed to work or family full-time can have the opportunity of pursuing and completing their course quite effortlessly.
Conclusion
Online education is continuously growing fast even as technology advances each day. Enrolling for online programs or courses not only assures the student of flexibility in taking classes but also convenience in completing a give course. When taking on online education,the role of video conferencing systems should be overemphasized. Both academic institutions and students need to adopt robust online meeting software and equipment that will deliver lessons seamlessly. That will ensure syllabus coverage; assignments and exams are taken in time. With a reliable online study platform,students can complete a degree course or diploma program more conveniently regardless of their work or family commitment.