6 Effective Ways of Training Staff
The workers or employees in a company or organization are provided with training to enhance the functioning of their company. For someone who manages training, it is their duty to check that the workers and employees in their companies are properly skilled and have correct knowledge to work so that there is an increase in productivity of the company. The employee or the workers are the most valuable asset of the company and so they must be trained regularly, as it is benefiting fir the organization and company as a whole. Here we will brief you with some of the useful ways of training staff which you can utilize to train your employees.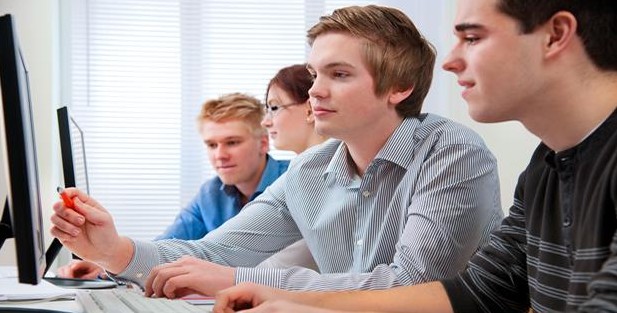 1. Interactive training
Interactive training techniques and plans keeps your employees and workers engaged, and that makes them even more receptive to fresh and new information. These methods include group discussions and that is among the best way for more skilled employees to pass on their knowledge to new employees. That means discussions provide open and proper communication in the trainees with the trainer.
Brainstorming is also included and confusions are also addressed. Interactive training makes use of demonstrations. They are a very powerful tool as they include use of equipment and tools to explain the steps that is being taught or the processes that is being adopted. Other methods in this category includes use of quizzes, case studies, question cards, active summaries, Q&A sessions, role playing, participant control etc. these techniques makes training fun and enjoyable as the workers interact freely while absorbing the important skills that are required for better performance.
2. Classroom training
Classroom training is said to be among the most popular and effective way even with lots of technological advances in the industry. Many people call this as old traditional way but as it is said old are gold. Whiteboard and blackboard is among the oldest training method where you ask for feedback of what is written on boards. Till now many big organizations utilize this method for training. Other methods involve the usage of PowerPoint presentations, storytelling, overhead projectors and video training.
3. On job training
In this method the employee is trained by the experienced and senior employees who are supervisor or special instructors. The entire training depends on mainly on the trainer. Generally training in technical areas, crafts and trades, is provided by keeping the untrained worker under skilled workers. Assignments are one more method which is used to give the under skilled executives with firsthand experience on actual problems. The trainees then work on those problems and get the solutions for them.
4. Off job training
Under this technique the trainee has to leave the office and give his whole time for the training purpose. Because of this he cannot contribute towards the company production. This kind of training can be arranged in the company itself or can be done from any institute. Usually huge companies have different training departments however small companies cannot bear the casts.
5. Apprenticeship training
In industries like printing, metal and building constructions etc. this technique of training is used widely. This training goes on for five to six years. The employee is generally absorbed by the industry after the training is over. The employees get practical knowledge during the job also theoretical knowledge in class lecture. This method is the traditional and oldest method in training of trades, crafts and technical areas.
6. Online or e-Learning training
With lots of numerous advances in technological sector a lot of companies rely on online sources of training. Based on a study, number of organizations using e-Learning and online training is increasing also it is predicted that this will continue rising with time. It is one of new ways of training staff in the organization.
This technique is becoming prevalent because of the truth that internet is increasingly accessible. One such example of online training is ezTalks, the engagement and guidance platform which provides direct and immediate training for employees who are in need of the moment. ezTalks is one of the best training software that allows you to connect more than 100 participants for free at a time and for more participants you can select the membership plan. It gives you with the best results and connectivity.
It is very important to keep the workers engaged and involved to encourage them to retain new information. For best results, professional suggest using softer training techniques which are not required to convey any kind of information however are useful in receiving data and instructions and make the whole experience enjoyable. ezTalks saves you a lot of time, money and energy that goes while travelling. It helps to create a good environment by building up the participant's confidence and will power and makes the training even more interesting.
Conclusion
Now that you have all the information about different ways of training staff, you can now select and conduct a good working training session that benefits your organization or business. The best technique is said to be the online training method which will surely result in consistent growth of your organization.