Video Conferencing Makes Internet Healthcare More Accessible
With the rapid economic growth,scientific and technological development,people raise awareness of health and attach great importance to healthcare. People do no longer just go to the hospital when they need to receive medical treatment,take physical examination or others,but also start to take advantage of the internet in healthcare to consult doctors,query healthcare tips,and more. After all,Health is the foundation for people to grow up and live a happy life.
Part 1: What Is Internet Healthcare?
Internet healthcare refers to the application of the Internet in healthcare. It regards Internet as a carrier and technical means,providing people with health education,medical information query,electronic health records,disease risk assessment,online consultation of diseases,electronic prescription,remote consultation,remote medical treatment and rehabilitation and other kinds of healthcare services. It is because Internet and healthcare are closely connected that makes healthcare come to a new stage.To make Internet healthcare maintain a steady and rapid development,every year at the Healthcare Internet Conference(HCIC),healthcare leaders from many disciplines gather together to collaborate and learn from each other.
Part 2: Why Does Video Conferencing Contribute to Internet Healthcare?
You can say that Internet helps shape the future of healthcare. To make Internet healthcare more easily accessible,video conferencing is now widely used in Internet healthcare.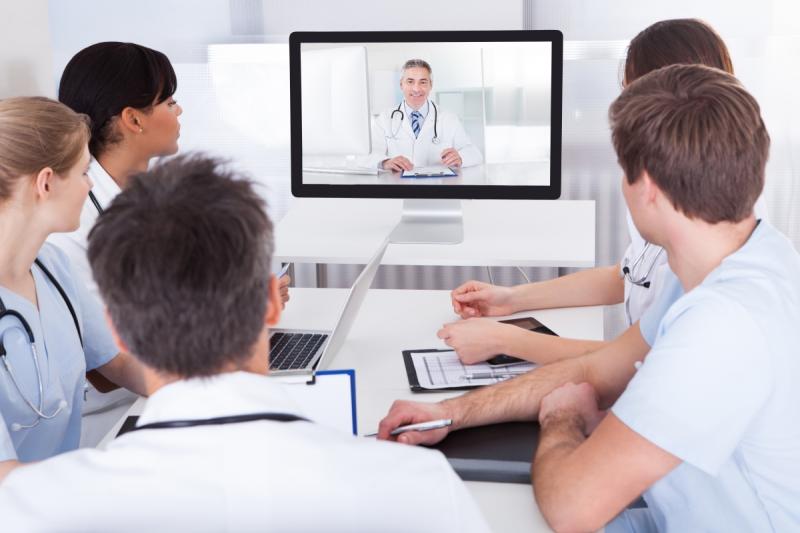 #Interact with Medical Specialists Anytime,Anywhere. With the help of video conferencing,you don't have to fly to consult medical specialists or let medical specialists queeze time from busy schedules to come to your hospital or healthcare institution. You can consult and interact with specialists online at any time from anywhere.
#Let Patients Get Medical Treatment with No Out. Patients don't even have to go out for a long way to the hospital and queue up for a long time only for a doctor's appointment. Instead,theys can stay comfortable at home and see a doctor on the Internet,which does not only save time and cost,but also offer them easy access to medical treatment when they are not local or live far from the hospital. Doctors can also monitor their status,check the course of your treatment. How convenient it is!
#Strengthen Exchanges & Cooperations among Hospitals and Healthcare Institutions. By using internet healthcare video conference,hospitals and healthcare institutions around the country and around the world enable to share medical resources,improve operational efficiency,strengthen exchanges and cooperation and more,which helps improve medical treatment.
#Conduct Medical Training Online. Traditional medical training is conducted in a meeting room. Doctors and nurses come to the meeting room and accept professional medical training. Now things are going in another way. Doctors and nurses can stay in their offices and accept professional medical training online via their computer and smart devices. To polish up on already learnt skills,you can record medical training process and save as audio or video files.
#Remote View and Emulate Surgeries. Viewing and emulating surgeries is quite important for young doctors to improve their operational experience. However,to ensure a good environment of the operating room,it is not an ideal way for you to send an observation team to the operating room for viewing and emulating. Taking this into consideration,you're strongly advised to apply video conferencing in surgeries,which empowers to watch the surgeries,talk to the surgeons,and even make instructions in time.
Part 3: How to Apply Video Conferencing in Internet Healthcare
To apply video conferencing in Internet healthcare,you can get the help from professional video conferencing solution - ezTalks Meetings. With it,you can communicate with doctors and nurses online face to face in HD video and HD audio,inquire patients' conditions,organize professional training with screen and whiteboard sharing,consult expects who live far from your hospital or healthcare institution and more.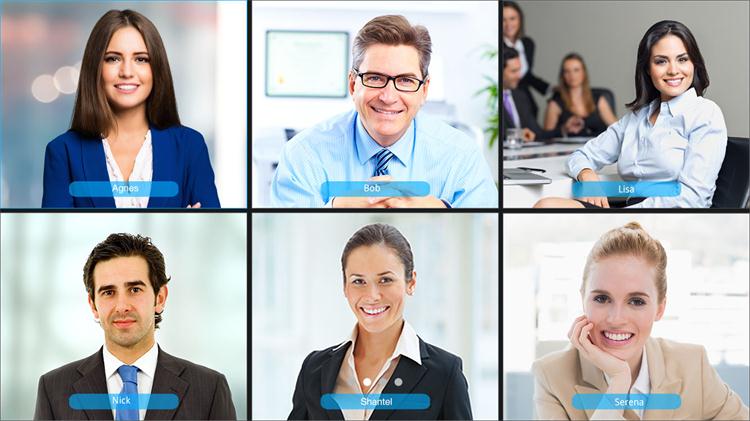 In the parts above,we have made a brief introduction about Internet healthcare and shown you what we can benefit from applying video conferencing Internet healthcare. As science and technology constantly developed,video conferencing will bring more benefits in Internet healthcare.