Successful Web Conferencing Tips
Web conferencing is an effective, cost-efficient and convenient method of communicating and collaborating with your geographically dispersed employees and customers. Today, web conferences are available on almost any device and used for many purposes, including staff training sessions, shareholder meetings, product launches, marketing services - even interviewing potential employees.
However, even though web conferencing eliminates the hassle and costs associated with business travel, your conference will still require the same amount of forethought and effort as an in-person meeting for it to be valuable and a constructive use of time for both you and your participants. Thankfully, there are some things that you can do to help deliver engaging material that will keep your attendees focused and actively participating in your meeting. Here are some tips that will help you conduct online meetings the way you should.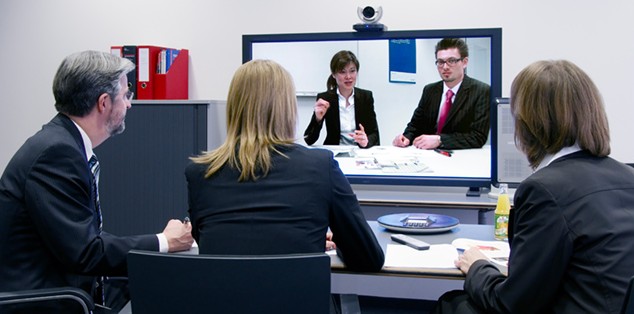 Ensure that the virtual environment is right for the meeting
There are different types of meetings such as management meetings, project planning meetings, creative brainstorming sessions, sales calls, client prospecting meetings and real-time video editing sessions. However, in some types of meetings, it is necessary to meet people face-to-face like important customer prospect meetings, or personal employment development discussions. If you feel the content of the meeting is right for a virtual meeting, then go for it. If you feel otherwise, go to meet your client in a face-to-face meeting.
Know your audience
Before preparing for an online web meeting, try to know your audience. It is necessary to know your audience before a meeting as it will help you prepare the right content for the virtual meeting that can be shared with all participants. The type of application used for virtual meetings should be easy to use, just like a phone call or the click of a button. You need to ensure that the participants are familiar with web conferencing technology.
Develop a plan and schedule for the meeting in advance
Before starting the virtual meeting, it is necessary to set rules for passing control and speaking. You can use technology that allows participants to click on a flag to ring or raise their hand in virtual presentation mode. Also set ground rules for personal chats, side-conversation chats, and broadcast fashion.
Select the right moderator
A moderator plays an important role in defining the tone and helps keep the agenda of the meeting on track. The role of the moderator is to see that every participant has a chance to ask questions and comment on the topic. It is also the responsibility of the moderator to check whether any participant who wants to give a comment or speak can chip in. Ensure that the moderator you choose is aware of the features of web conferencing systems.
Save the content of virtual meetings
Select a virtual meeting software with features to save different content generated during virtual meetings such as whiteboard memos, documents, notes, discussions, chats and other important content. You need to ensure that session and audio files are both saved as they can be used by colleagues who were not able to participate in the virtual meeting for any reason.
Rehearse your presentation
Stay away from reading directly off of a sheet of paper. Even if your participants cannot see you while presenting, they will be able to tell that your delivery is less than natural. If you have a lot of material to cover and are worried about missing something, an outline is a great way to keep on the topic. Bonus: you can also allot specific amounts of time to each topic on your outline to keep your conference on track.
Avoid duplicating your speech and visuals
Just as you should avoid reading directly off of a sheet of paper, make sure you also do not read directly off your PowerPoint slides. Instead, limit the text on your slides to a few key bullet points, which you can expand on while presenting.
Provide visuals
To get the best return on your web conferencing investment, be sure to utilize all of the tools and features that your service provides. And remember that graphs, charts and other visuals are a great way to make complex information easier to process.
Set aside time for Q&A sessions
These are held at the end of a conference provided it is 30 minutes or less. If it is over the 30-minute mark, you should allow for smaller Q&A sessions at breaking points throughout your meeting, for example, after each speaker or topic. It will permit your participants to address pertinent questions before moving on to more complex material, as opposed to saving all their questions until the very end of your conference when you've moved on to unrelated material.
Conclusion
The above are tips and guidelines for using web conferencing. Web collaboration services such as desktop conferencing can play an important role in your company's success. However, it is necessary to use the right web conferencing tools that will allow your partners, customers, and employees to collaborate and interact effortlessly.
ezTalks web conferencing application is an ideal tool for virtual meetings that offers a host of benefits over cloud solutions. Some of the notable ones include integration, branding and on-premise security. The web conference application is equipped with several essential features such as video conferencing, audio conferencing, web conferencing, and much more.