Difference between Webinar and Video Conferencing
The advancement of the technologies during last few years has made it possible to connect your with large number of people all over the world in real-time through various mediums. Some of them can be Skype or Google+ which can be used by the individuals and small groups to chat with their members or friends but for businesses there must be something that can connect them with large number of people across the globe. They should allow the professionals to deliver presentations to larger number of people. These mediums can be webinars and video conferencing.
But when webinar and video conferencing work similarly to connect people from all over the world to work on the same project then why they are different from each other. In order to understand the difference between webinar and video conferencing more precisely you must have brief information about these two concepts.
What Is Webinar?
A webinar is a kind of web-based live program that allows you to transmit and share your presentations,workshop,seminar or lecture with large number of your members or participants by using certain conferencing software. The host of webinar uses internet to connect with the focused audiences,listeners and viewers across the globe to get,provide and discuss an information in real-time. The host of the webinar can use the interactive elements of the conferencing to share the screens of his/her computer,demonstrations,and slideshows along with speaking to the other participants of the webinar,regardless of their location in this world. Today live streaming option is also offered by most of the webinar services to record and publish the proceedings of the webinar through various resources like YouTube etc. The uses of a webinar uses interactive features to satisfy the queries of the audiences by chatting directly with the host and asking questions.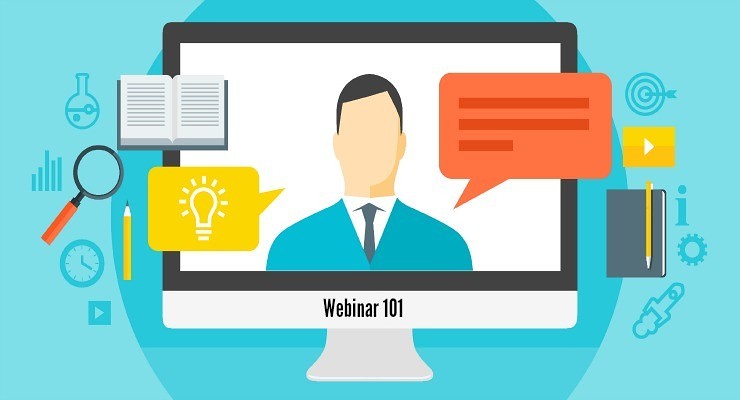 What Is Video Conferencing?
Video conferencing can be defined as a mean of live and visual connection for the purpose of communication between two or more people situated at different locations by transmitting audio and video data through computer networks. It simply enables the users to transmit their high quality full motion video images between different locations by using video conferencing software like ezTalks Meetings etc. It works between two points like a video telephonic call. Along with video conferencing tools the users also need a microphone,speakers and a video camera mounted on their computers to disperse the audio sounds and video images simultaneously across the network,regardless of their location.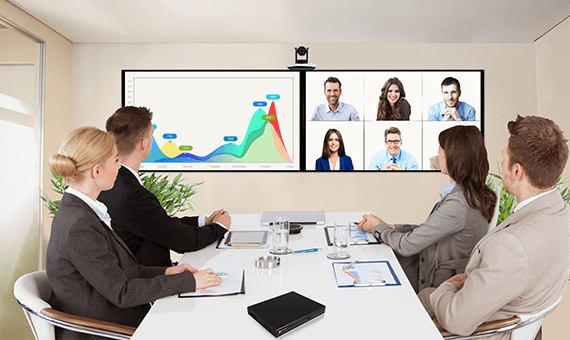 Difference between Webinar and Video Conferencing
Though both,video conferencing and webinar,are used to connect the host to a large number of people across the globe to communicate and share information still they are much different from each other. Brief information in these regard is provided here under to help you understand them more clearly.
Video conferencing: It allows two-way real-time video and/or audio communication between two or more people situated at different locations. In order to make video conferencing successful both the ends should have special equipment for successful connectivity.
Webinar: It is typically a one-way communication system in which the speaker speaks to the remote audiences with limited possibilities of interaction with the audiences. The presenter of a webinar can communicate with live audience in a room. A presentation can be converted into a webinar to allow remote audiences to participate in it.
Video conference: Certain consumer services like Google Hangouts,Skype from Microsoft and FaceTime from Apple have made video conferencing present everywhere as they can be used on any device having an embedded camera like desktops and other mobile devices like laptops and tablets etc. In today's business world,video conferencing desktops are used as the core component of web conferencing services and unified communications applications. These cloud-based virtual meeting rooms like ezTalksMeetings etc. enable the business organizations to organize video conferencing with minimum investment on infrastructure.
Webinar: In order to attend a webinar you must have a computer,speakers and an internet connection. The participants of a webinar are allowed to hear as well as see its presenter but he cannot hear or listen to the participants. The participants can convey their comments or ask questions to the presenter just by typing their queries in the chat window found on the right hand side lower corner of their computer screen. Your comments and questions will be relayed to the presenters through a facilitator. But you can neither speak to the presenter nor can the presenter view you directly due to technical limitations.
In this way,video conferencing and webinar are quite different from each other even if both of them are used to communicate with large audiences located at different locations across the globe. Though sometimes these terms are used interchangeably still you should not be confused about their features. Video conferencing can be used for two-way live communication whereas webinar can be used mainly for one-way communication with limited possibilities of interaction with the audiences.