7 Best FaceTime Alternatives for Video Calling
Video messaging and calls have become very common in today's age. You can now reach your colleagues,clients,friends and loved ones anywhere in the country or even abroad via video calling. It's fun and easy and almost anyone can do it.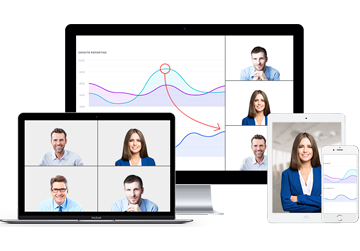 Ideal Alternative to FaceTime
Free for up to 100 Participants
Fluent HD Video/Audio Call and IM
Screen Sharing and Annotation
Whiteboard and Collaboration
Record and Playback
Sign Up Free Now
What is FaceTime Video Calling?
FaceTime is a video calling service provided by Apple available on all of their iOS devices. You can now just tap on your contacts and start a FaceTime call with your colleagues,friends and loved ones as long as you have access to the Internet via WiFi or mobile data.
FaceTime is an exclusive service with anyone who has an iCloud account and iOS device or Mac. Thus,if you want to use FaceTime service,you will need to have an iPhone,iPad or Mac for you to be able to video call anyone. This also means that the people you want to make a video call will need an iPhone a,iPad or Mac as well and sign in to their iCloud accounts in order for you to do FaceTime.
Why You Need FaceTime Alternative to Make Video Calling?
Many users have mentioned that using FaceTime,they have experienced little to no lag time in their video calls. It seems that calls have a high quality stream without it buffering or lagging. Audio quality is also reported to be superior and instances of choppiness or voice cutting out is next to none as long as you have a stable connection. However,the biggest problem brought about FaceTime is its exclusivity to iPhone and other iOS devices. The person you are trying to make video calling may also not be able to respond if they don't have FaceTime. Which can be a hassle because there are many who do not use an iPhone device or refuses to use one for a number of reasons (one of them is its prices). What's worse,FaceTime only allows one-on-one video calling. If you want to make group video calling,you have to ask help from other video conferencing solutions.
Seven Apple FaceTime Alternatives
Here are some alternatives to FaceTime that you can try out to make one-on-one and group video calling in an easy way.
1. ezTalks Meetings
ezTalks Meetings is a professional and trustworthy video conferencing software that anyone can sign up for. It's free and available for both individual and business use. The great thing about ezTalks Meetings is that it's rather well established and available on iOS,Android,Mac and Windows devices and computer,making it accessible to a larger audience than FaceTime.
You can do individual video calls and you can also do conference calling. ezTalks Meetings even allows up to 100 participants to join you in the video calling for free. During the video calling,you can also content and screen sharing and live broadcasting via the browser. You can have an unlimited number of meetings as well. Recording of video calls and playback is also an available feature on ezTalks Meetings. Besides,it provides you with HD audio,HD video,sketch out ideas with an interactive whiteboard tool,schedule video calling ahead of time and more.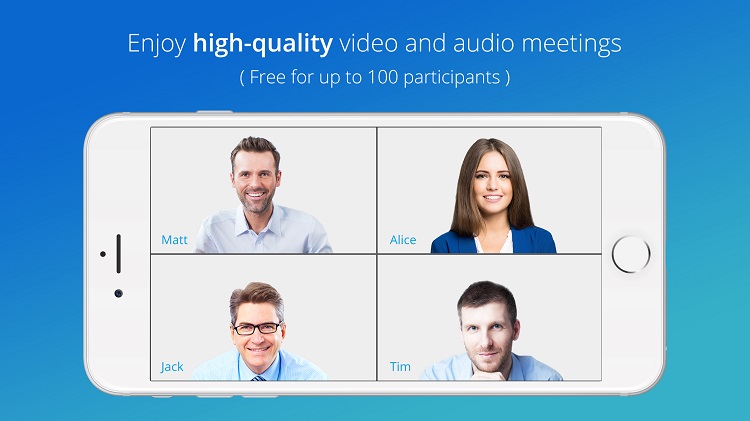 2. Google Hangouts
In this day and age,who does not have a Google account. Whether it's for email,a cloud drive service,calendar,or whatever other reason,almost everyone has a google account. And with a Google account,you can also sign up for Google Hangouts.
As one of best FaceTime alternatives,Google Hangouts is a messaging service available for use on Windows,Android and even iOS devices. This app allows you to message via text or chat online with your friends and family. You can do Google video conferencing calls and chats and is fully integrated to do video calls and conferences. It's a lightweight app that can be used on the phone,desktop or tablet. Hangouts comes with HD Video calls and can host up to 25 people at a time. There is also a built-in screen sharing,so you can share projects and <a href="https://www.eztalks.com/presentat</p>