5 Best Online Conference Services
Online conference services have come a long way since inception. The protocol has changed the way organizations function and has made decision making a lot quicker and easier. Travel for meetings have thus become unnecessary and teams can now collaborate easily over a wide geography. With this,decentralized teams are much more effective. The increase in effectiveness resulted in an increase in productivity. And now it has become a lot easier for teams to increase their spread over various geographies.
Past online conference call services suffered due to quality issues and lag in the audio due to slower Internet. Expensive online conferencing software was necessitated due to the bandwidth consumed by video streaming. With better Internet speeds and lighter platform structures,today's online conference services do not suffer from that problem.
1. ezTalks Cloud Meeting
ezTalks Cloud Meeting is a widely regarded conference call service online and has some great solutions for online meetings. Their 100-participant free plan supports up to 100 participants in the same meeting with HD video and voice streaming. A team can host an unlimited number of meetings and meetings can go on up to 40min. For weekly huddles,this plan is great.ezTalks Cloud Meeting also offers lots of awesome features to let you collaborate in real time. During the online meeting,you can share whatever on your desktop,draw and draft your thoughts via whiteboarding,chat with one or all participants in an instant,record any session of meetings for later references,schedule meetings at a fixed time and more.It also has a paid plan – Pro and Enterprise. In the Pro plan,at a price of $12.99 per host per month,you can host conferences of up to 500 participants and the conference duration does not have any limits. It supports user management and meeting reporting,and more.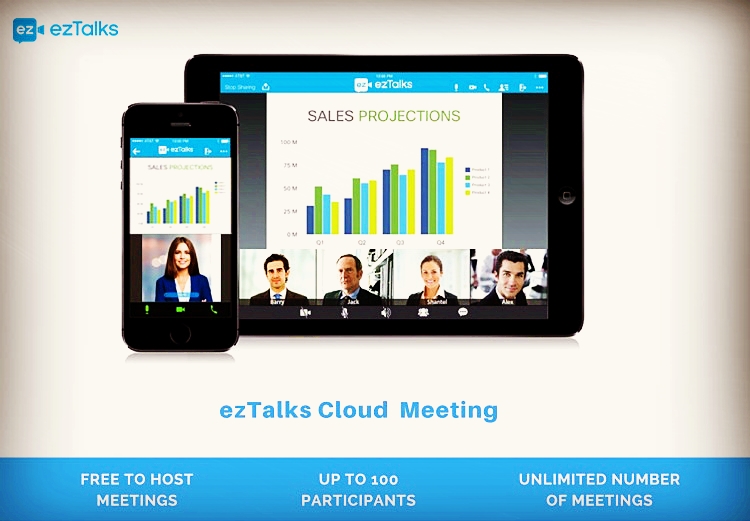 2. Google Hangouts
Google Hangouts is one of the best online free conference call services available and is a preferred choice for a lot of individuals and organizations. The simple interface and seamless integration and the option with the Google for Work Suite makes Hangouts great for casual as well as business calling. The messaging interface works seamlessly with the call and with Hangouts being on every device,helping the individual access calls from anywhere. The interface is kept simple to messaging,voice and Google video conference calls as those are the 3 basic elements of conference calling. Group conversations can accept up to 100 participants and are equally great for strategy meetings and planning trips with friends. Group video conference call supports up to 10 participants. Moreover,with the lightness of the video technology,it is much easier and requires less bandwidth to connect over Hangouts than anything else.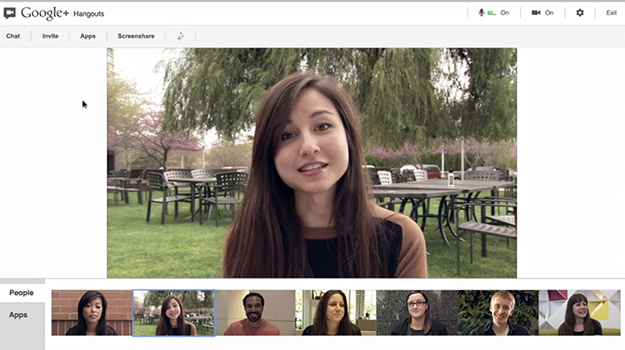 3. WebEx
Official online conference services had been quite dependent on WebEx in the past. In the past,due to the erratic quality of the call,Cisco WebEx was the only great solution available and large companies invested in Cisco's systems as they were more cost effective than taking physical flights.
For the paid services,Cisco's WebEx does have a lot of perks. They provide increased security and one can see up to 7 live video streams at a time,which then can be recorded and reviewed later. Individuals also have their own dedicated "rooms" - dedicated links where conference calls can be accomplished. As a result,for regular meetings with teams,it is not necessary to send dedicated links every time there is such a meeting.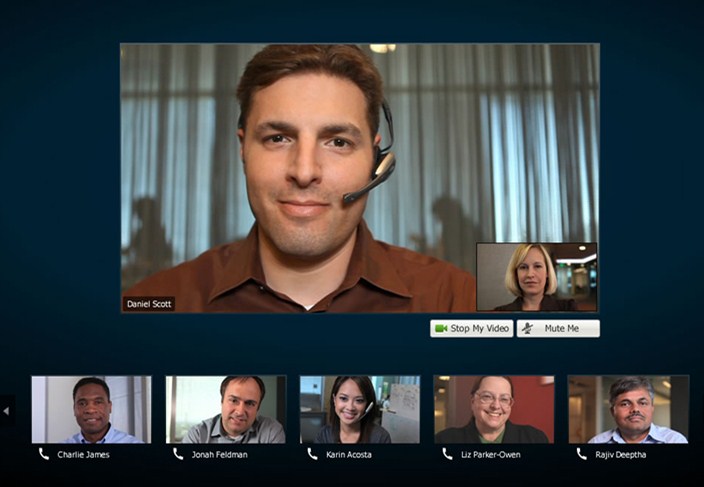 4. FreeConferenceCall
FreeConferenceCall is also a good online conference call service and supports up to 1000 attendees for a free meeting. It gives the option of free screen sharing as well and has a chat box along that can be used for public or private used. If you are presenting on FreeConferenceCall,doubts can be posted in the chat box that you can answer later. The free package comes with 24x7 support and has international dial-in and dedicated dial-in facilities included. Sessions can be recorded and FreeConferenceCall gives branding options as well with customisable URLs. Calls do not have to be scheduled and can be conducted anytime.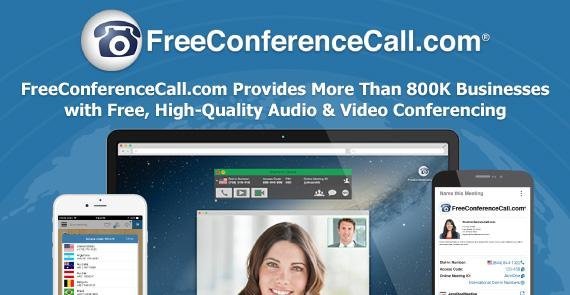 5. MeetingBurner
For less than 10 attendees,MeetingBurner is a great online conference service as well. Live Meetings are possible. However,recordings of the meetings is not possible on MeetingBurner. It supports mobility and has a good widget to promote your meeting on Facebook. MeetingBurner also sends reminders before your meetings. With MeetingBurner being a web application,attendees and hosts do not have to download or install anything. The interface is rich and seamless and the screen sharing and video conferencing options are great. MeetingBurner has been rated as one of the fastest free online conferencing services.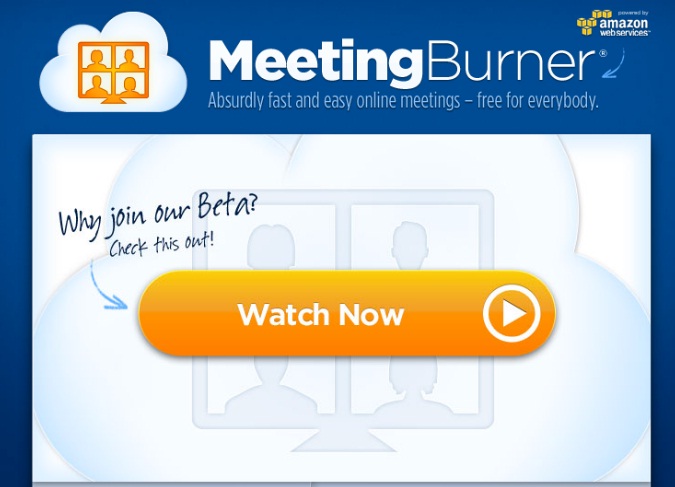 Online conference services offer great flexibility for businesses to gather employees and clients on a same page,regardless of their different locations. Check the five best online conference services mentioned above and pick up the most suitable one for online collaboration in real time.