5 Ways Teachers and Students Can Benefit from Video Conferencing
A lot of people think that video conferencing is only used by businessmen. But the truth is that the technology has extended its benefits to educational sectors. More and more teachers are now using video conferencing for teaching and learning in their classrooms. The technology facilitates learning by enabling distant or remote learners to learn and collaborate irrespective of their location. The technology has become a great tool educators can use to improve their student's learning. Video conferencing technology can also be employed as an employee training tool. More and more universities are now teaming up with businesses to offer students business training. Featured below are top ways teachers can use video conferencing to enhance their student's classroom learning experiences.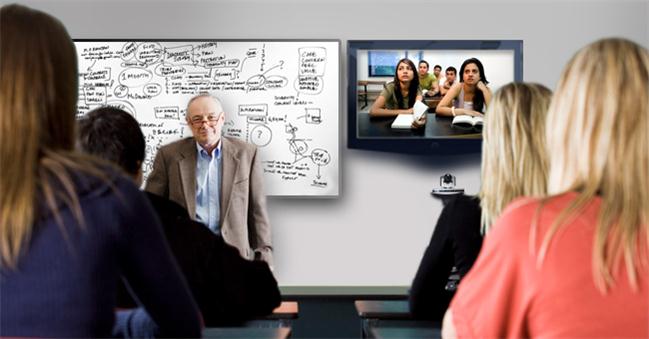 1. Connects with Experts
Sometimes students get bored of the teacher's teaching methods and class,which is why you need to break up that monotony with a special guest speaker. Bringing in special guest speakers into the classroom will help illustrate key points in your lesson,and give your students a break. But the traditional way of getting a guest speaker can be quite difficult,especially if the speaker is always on the go. Schools that make frequent use of video conferencing for teaching and learning give learners the opportunity to learn from a slew of informative experts and specialists,while eliminating the hassle of inviting a guest speaker to the classroom.
2. Brings Field Trips to You
We all know that field trips are fun and hugely beneficial. They provide learners with real-world experiences away from their day-to-day school environment. Sadly,sometimes it is not possible to take your students on a field trip. With money concerns,time restraints,mischievous students and staffing issues,there is no any way to take your class to your local zoo or places of interest. But not all is lost as the field trip can come into the classroom thanks to video conferencing. With video conference teaching,distance is not an issue. You can take your class on a trip hundreds of miles away with only a touch of a button.
3. Collaborate with Other Schools
In the past years,when a school intended to collaborate with another school to enhance learning,it usually sent teachers and students there. While it worked well,it was tedious and time consuming as students had to back and forth between the two schools. Video conference teaching allows students in different schools across the country,or further afield to work together on relevant issues. For instance,learners in a classroom in Bloomington could connect with a class in Salt Lake City and work jointly on one activity. The biggest advantage of such an exchange is that your students can receive new ideas from students who are hundreds of miles away.
4. Allow Recording of Lessons
Regardless of how detail-oriented,diligent or hard working a student is,you can be certain that he/she will miss a class at some point due to personal emergencies like being hospitalized. If the student is living with a long-term condition,they can fall behind in class and this can have adverse effects on their grade. In this kind of situation,teaching via video conferencing is a great helper. When teachers are teaching through video conferencing software,like ezTalks Meetings,they can record their lessons and send the videos to the absent students. This ensures that the sick student keeps up with the rest of the class.
5. Help Reduce Expenses in Schools
One of the most common problems facing teachers in rural areas is lack of teachers and inadequate resources. Some teachers in these schools are so desperate for learning materials that they are forced to spend their own cash to get papers,pencils,and other learning materials for their students. The result is poor quality education. With video conferencing services,these schools can benefit from having an extra course and can help reduce expenses. The school can even conduct parent-teacher conferences via video calls,therefore avoiding the inconvenience experienced by parents during the school meetings.
There you have it! Top ways schools can benefit from video conferencing. Video conferencing for teaching and learning is without a doubt an incredible technology that has changed how learners are being taught in schools. Part of running an exciting learning atmosphere is the ability to introduce video conferencing in your classroom. When teachers bring exciting stimulating images to lessons,they can create a vibrant,high-octane lesson that engages with their students.