Different Types of Instant Messaging
With the exponential growth rate and popularity of the Short Messaging Service (SMS) & more than one hundred million users of other instant messaging kinds, the potential and future scope for instant messaging can be incredible. Instant messaging offers similar capabilities when compared to the other dual-way messaging technologies like email, paging, and SMS. The most significant feature or advantage of the Instant Messaging is the presence. This factor is elemental to Instant Messaging and because of this IM (Instant Messaging) is commonly referred as IMPS (Instant Messaging and Presence Services). Presence lets a user know the present status of other users with whom he/she is conversing. This introduces one new and improved method of communication.
Different Types of Instant Messaging
The instant messaging (IM) is now immensely popular and is available to the internet users since a long time. Recently different types of instant messaging have emerged with new features and benefits. For instance, The ezTalks Cloud Meeting can hold an unlimited number of meetings and live broadcasting. Features like HD audio, HD video, and gallery & full-screen view makes it more alluring. One can also schedule meetings using the ezTalks Cloud Meeting. In addition to this, the ezTalks Cloud Meeting also offers 24-hours email, phone support, and Livechat. The following are the most popular types of instant messaging.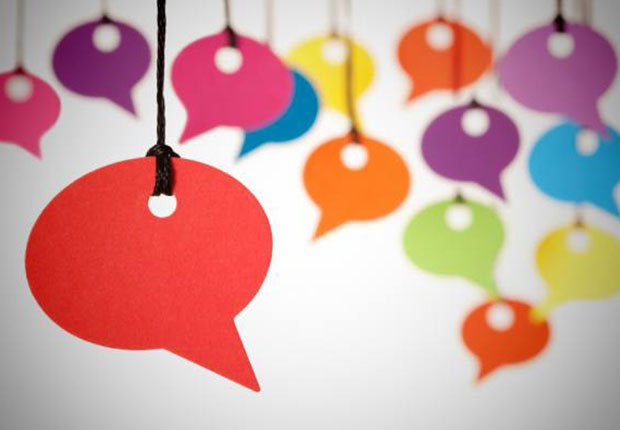 1. Email Messengers
This is one of the most popular instant messaging services that are available today. Most of the email messaging platforms offers instant messaging features with other features as well such as IMVironments, custom-status messages, and address-book integration. In addition to these, they also allow their users to gain access of the Chat rooms. The Android and iOS users can also do video calls and voice calls. Email Messengers also offers file sharing and voicemail features to its users. One can even share files of sizes as big as two GB. These messengers also offer the users to create different plug-ins and listen to paid & free radio services. The email messengers are still trusted as one of the best instant messaging services in the world.
2. Social Media Messenger
The social media messenger is another immensely popular instant messaging service provider that helps people reach other people very easily. Social media messenger such as Facebook Messenger offers many latest and interesting features such as live-messaging tools and bot, which helps its users in creating one custom experience. In addition to these, Facebook Messenger also offers voice calling and video calling as well. Users can use the social media Messenger to interact with other people without having to download the app. One can just build his/her bot & instantly reach his/her friends and colleagues on whichever platform and device they use. Moreover, the conversational interface of the social media Messenger allows its users to communicate in a more personal way. The social media Messengers are also being used as an effective platform by business houses to acquire and convert more customers.
3. Instant Video Messaging App
Although the instant video messaging apps are popular as a video calling platform, it also has some excellent instant messaging features. For instance, Skype has been there for a very long time, helping people to connect. The instant messaging features of the Skype lets one to share, receive, and send messages to friends and colleagues, or to a group of people. Now, one can also send videos and audio files as well. The instant video messaging apps also offers the option of audio calling as well. This feature has made reaching local businesses to expand their reach further. The instant video messaging apps can be used from mobiles, tablets, and computers. The instant video messaging apps is also compatible with Office 365 as well, making it an ideal instant messaging platform for professional purposes.
4. Freeware and Cross-Platform Instant Messaging for Smartphone
This is actually one communication platform, which is fast gaining popularity. The freeware and cross-platform instant messaging for smartphones such as WhatsApp and Google Hangouts includes VoIP, SMS, video chat, and instant messaging. This allows conversations and interactions between multiple users. This service can also be accessed through the mobile apps that are available for iOS and Android. The chat history can be saved online and that helps them in syncing between multiple devices. One can also share photos or pictures during conversations. One can also use emojis and symbols in the messages. In addition to these features, this freeware and cross-platform instant messaging can also perform the video chat with multiple users at the same time. These features make freeware and cross-platform instant messaging an ideal instant messaging platform among professionals as well as among friends.
Instant Messaging services are useful not only to improve one's social life but also professional life as well. It ensures better communication and reaches to a larger number of users. Instant messaging also helps you to reach more people in less time. Looking at all the features and benefits of instant Messaging, one can safely conclude that this is fast becoming an integral part of the corporate world.