Top 5 Google Hangouts Alternatives
As technology continues to evolve,newer apps keep emerging. Most of the new apps are built as improvements to existing ones or as their alternatives. Depending on their functionalities,there are those that do catch on,while others do not. Google Hangouts is one such app. Although it was developed by one of the most powerful companies on the internet business,it never really took off. This article looks at the app,its functionalities,the reasons why it may have failed,and list out Google Hangouts alternatives that now compete with it.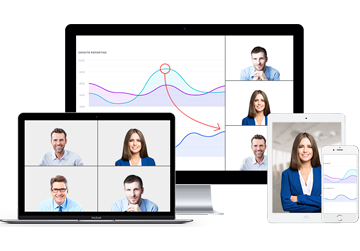 Ideal Alternative to Hangouts
Free for up to 100 Participants
Fluent Group Video/Audio/IM Chat
Screen Sharing and Annotation
Whiteboard and Collaboration
Record and Playback
SIGN UP FREE NOW
Part 1. What Is Google Hangouts?
This is a Google productivity tool that is available across various platforms. It was developed by Google with the aim of offering communication through various channels including voice,texting,and video chatting. The tool offers functionalities that are useful for one-on-one communication between two individuals and for general corporate use.
The app is integrated into Google + and in Gmail. A mobile app is also available for those using iOS and Android operating systems. For most individuals,the app has been perceived as a tool for individual communication. However,it is built with functionalities that handle corporate communications with ease.
Pros
# It is mostly free to use – Largely,the use of the app is free. You ou can easily download,install,and use it from the Google Play app store. The only time that it incurs a cost is when call are made to carriers outside the US or Canada. Charges also apply when it is used commercially,mainly for corporate purposes.
# Available across various platforms – Since Google has numerous other products that people already use,Hangouts can also be accessed in many ways. It is available for download across many mobile phone operating systems. It can be installed on other web browsers or paired with Google Chrome. It can also be used inside a Gmail account.
# Can be used in multiple ways – One can use Google Hangouts as a texting message,a voice calling tool or throughGoogle video calling to get connected with your colleagues and clients. This makes it a tool that is very handy and easy to use.
Cons
# Inconsistency – there is a level of inconsistency in the way that the app works on different platforms. For example,to use the app to make voice calls to mobile devices,one is required to install another app called Hangout Dialer. However,to achieve the same goal when using its desktop version,one is required to first install the Google Chrome browser.
# Lack of Independence - The app requires additional tools to give some of its basic services like voice calling. Having to add the Hangout Dialer or Google Chrome seems cumbersome.
# Not ideal for users of other platforms – Google works best for people who are fans of other Google tools. However,it may not work as well if you intend to use just one of Google's products. This is a major failure compared to other Google Hangouts alternatives that work as standalone communication tools.
Generally,Google Hangout is a good communication tool for you to communicate with colleagues and clients when all of you're users of other Google tools such as Google Chrome,Gmail,and Google +. However,it faces stiff competition from other alternatives that seem to offer many more functionalities. Here is a look at some of the top alternatives.
Part 2. Alternatives to Google Hangouts
1. ezTalks Meetings

ezTalks Meetings is a professionalvideo conferencing tool that is available on Mac,iPhone,iPad,and Android Phone platforms. The app has both free and paid options depending on the features one want to use. The fact that its creators have focused on offeringvideo conferencing services makes it very superior in this space. It also has various important features that make it a good alternative to Google Hangouts.
For starters,video conferencing is possible for up to 100 for free,and up to 500 participants for premium version. Secondly,one can send an invitation for a video call to another person without requiring that person to install or register for an account. This makes it easy to use and hustle free for people who do not already have it. The invite can be sent as a link via email. The app also has high quality video and audio capabilities. It can offer resolutions of up to 1920 x 1080p HD. Additionally,eztalks Meetings gives you the power to do the following things,like application and desktop sharing,drawing ideas with inbuilt interactive whiteboard tool,annotation,group chat,private chat,locking & unlocking meeting room,meeting scheduling and more.
2. FaceTime
This Google Hangouts alternative client is an app that comes as a default tool in iPhones,iPads,and Mac computers. It is free to use. It offers both video and voice call services with family and friends who have Apple gadgets. Since the app uses internet connectivity,you do not have to have a cellular service to use it. FaceTime can be used as long as the gadget can connect to the internet,even though a Wi-Fi connection.
The main disadvantage of this Hangouts alternative client is that it is only available on Apple devices. Secondly,it also cannot call landline numbers. It also lacks video group calling capabilities,a key feature in communication tools.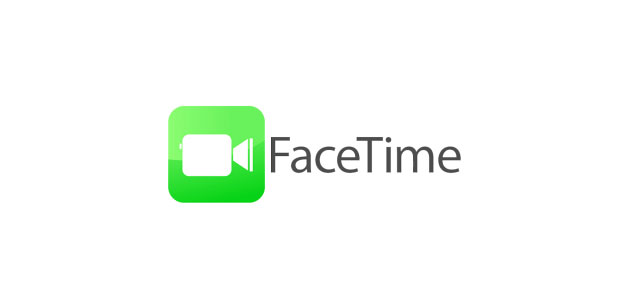 3. Messenger
This is an alternative to Hangouts that associated with the Facebook ecosystem. Users of Facebook are required to install this app as an alternative to the previous messaging service that was available within the platform. Like other products in this space,it offers text,voice,SMS,and video calling services.
Messenger is free and it offers an encrypted messaging service. This means that all messages sent through the app are private. One does not have to have a Facebook account or cellular service to use the app.
Once this alternative to Hangouts is installed on your smartphone,it automatically detects the contacts in your smartphone. However,there is an option for the app not to access this information. Logging into the app is not required as long as one is logged into Facebook. However,the app offers limited file-type support compared to other apps.
4. Telegram Messenger
This is one of the latest apps to enter into the messaging space. This Hangout alternative has superior features that have most likely been developed in consideration to the failures in other similar apps. It is available on multiple platforms and offers end-to-end encryption.
Telegram offers texting services,photo editing tools,and a wide array of stickers. The key drawback of this app is its lack of voice or video calling options.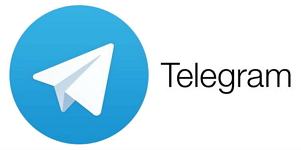 5. WhatsApp
This app is one of the most multifunction tools in this space and a great Google Hangouts alternative. It can be used to exchange messages,videos,audio messages,voice calls,video calls,images and even files. The app is free to install and use,regardless of the extent to which one uses it.
The other advantage is that it automatically detects the contact of colleagues who have the app in your phonebook. It's also easy to create groups by sending invites to colleagues who already have the app. They can also be added to a group automatically. The key drawback of the app is that it is mainly created to work on mobile devices,smart phones and tablets.