10 Ways to Increase Employee Productivity
Sometimes it becomes difficult to guarantee the productivity of the employees in an organization or company. The productivity of the employees in a company can get affected due to their disconnection with other staff members or loss of their interest or motivation towards their work. Absence of a plan to improve the engagement of the employees can also be another reason of their decreasing productivity. In such condition, employees either leave their present job as soon as they find a better opportunity or start searching for new job. If you do not known how to increase employee productivity in the workplace then you should go through the ways to increase employee productivity provided here under.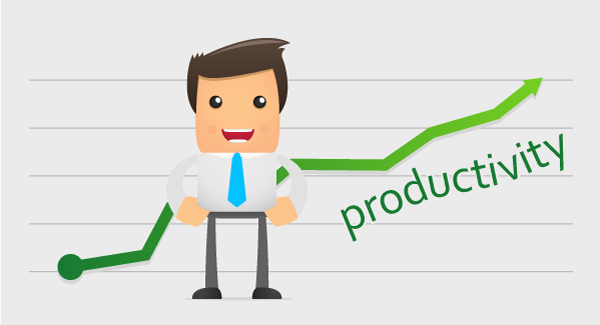 Top 10 Ways to Increase Employee Productivity 
1. Build a strong work culture in the company:
There are a lot different things that can help in making the culture of a company strong but it can help in improving the engagement of the employees in their daily routine. You will have to focus on the ways of their communication with other employees, norms of the work, their attitude towards the success of other employees and collaboration between them. All these things can help in creating a strong work culture in the company which will in turn improve the productivity of the employees.
2. Replace business trips with video conferencing:
Video conferencing by using advanced video conferencing software options like ezTalks allows the employees to get information while staying at home with their family and friends instead of going to lecture hall or office. It will also allow them to save money spent on traveling along with enjoying the comfort of their home.
3. Providing incentives:
You should randomly offer certain incentives to your employees, if you want them to work for the progress of your company as rewards are loved by everyone. You can randomly announce incentives for the employees who are working well in your company. It will motivate not only those particular employees to work efficiently but also encourage other to work more efficiently than them so that next time they can get that incentive in their name.
4. Give bonuses occasionally:
There should be a bonus policy in your company for different reasons. You can offer bonuses for different departments in your company by setting goals for them. At the end of the month you should give some bonus to the employees who achieve the target set by you. It will improve the productivity of your employees by creating a competitive environment in your company.
5. Personal guidance:
You must have personal connectivity with your employees to guide them whenever required. It will also help you in understanding the mentality of your employees as every person has his own mentality. You should consult with your employees personally to boost their self-confidence so that they can work with great enthusiasm.
6. Induce competition:
By nature humans love competition to show ones potential. Though many people avoid from competition but you can compel them to collaborate and improve their productivity by announcing some reward after the end of the competition. It will help them to focus on their work with more enthusiasm in a healthy environment.
7. Improve work environment in your company:
In order to improve collaboration in the workplace between employees it is important to give them a better work environment. Your employees will be motivated to work with your company more efficiently if you provide them all the facilities that a good office must have.
8. Give them recognition or opportunities to progress:
You should either recognise the great performances of your employees through some reward or give them some considerable promotion for their contribution in your company. They will try to work more efficiently if they know that their efforts can provide the recognition and appreciation.
9. Organise monthly meetings:
You should organise a meeting with your employees every month so that you can know their problems and try to solve them to give a better work environment to your company. Your employees will properly concentrate on their work after conveying their problems to you. Now it is your turn to solve their problems.
10. Communication should be really authentic:
You should look honest and clear-cut while communicating with your staff. Instead of spinning your words you should give them information in a straightforward manner. You can gain the trust of your employees by communicating with them authentically.
Though each employee works to earn a pay check but the job that adds value to his life in some other way can be considered as the best. It happens only when you improve the engagement of your employees by building long lasting relationship with them. When you are related with your employee then you will think of improving their skills which ultimately will improve their productivity. It can be possible if along with giving them money you can improve their lives in a different manner by using the ways to increase employee productivity provided in this write-up.