How to Develop Effective Training Programs for Employees
Developing effective training programs especially in communications will be mutually beneficial to the employee and employer. Staff training results to a better work environment, productivity enhancement, and improved customer services. If you have not tried letting your employees experience practical training courses, then now is the time to do so. You can check out online conferencing programs like ezTalks which make training and webinars a lot easier.
Here are a few ways you can develop good effective training programs to boost employee capabilities and skills: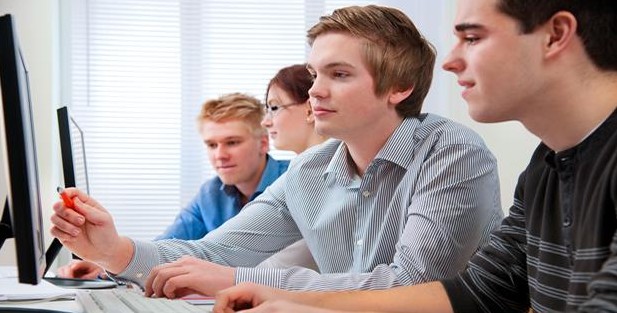 1. Identify the weak points
Evaluate the weaknesses of your employees, so you can set the training goal. Brainstorm with the entire group to check which skills need to be polished. Conduct an assessment that is designed to measure individual needs, competencies and organizational requirements.
2. Set your objectives
Each training program should have goals that meet the needs of the organization. A fast-food company should conduct training on good customer service and communications because the staff interacts with customers daily. On the other hand, an internet business should have a team of writers trained on search engine optimization techniques and the creation of good content. Setting the objectives will help you come up with the best tools for effective training programs.
3.Come up with a plan of action
Whether it is a detailed schedule of events or a general plan of action, you need to make a timeline on how the development strategy will be implemented. You can choose to break down employees into teams, so you won't hinder the working schedule. You can also use remote online training tools such as ezTalks to allow overseas employees to participate in seminars held in the headquarters. A plan of action should also include pre-and post-training activities to condition the participants and make an evaluation afterwards.
4. Look for a competent trainer
The success of the coaching highly depends on the competence and credibility of the coach. Experience and skills are necessary considerations when choosing one. Find a trainer whose expertise suit perfectly with your objectives.
5. Let the organization know about your plans
Hold a meeting or send an email to everyone to disseminate the conduct of the training. Let each employee prepare mentally and psychologically before attending. Create a record of all the staff to track their attendance and performance.
6. Check the progress
Every training should be evaluated to know whether the strategy works or not. The HR department should generate employee feedback to identify which parts of the program work for them. It may take the time to identify the transformations, but there will be immediate and visible changes which should be related to the objectives.
Developing an effective employee training program is one of the best ways to prepare staff for success. After equipping them with more knowledge and useful tools, enterprises can get more from them, such as increased productivity and better sales.