5 iPhone Group Chat Apps
iPhone messaging apps are increasing each day. Each app tries to outdo its rivals by presenting features that will endear it to users. One such feature is the group messaging feature. iPhone users love group chat apps because it is easy to send many people the same message at once. It makes communication much easier,and the sheer convenience is more than appealing to people. Here are some of the best iPhone group chat apps.
1. ezTalks Meetings
ezTalks Meetings is a versatile and feature-rich group chat app. It mainly functions as a video group chat app. It clearly illustrates how video teleconferencing technology can help make it easy to communicate effectively with people who are far away as though they were right next to you. It is the leading app when it comes to holding video group chat,owing mainly to its high definition photo quality and clear audios.Some of the most prominent features of ezTalks Meetings are that it allows you to share content,has live broadcasting features by using a browser and that you can record the group chat for later playback. Even better is the fact that you can hold a group chat with up to 100 people for free at once,and up to 500 people with premium plan. Besides,there is no limit to the times of group chat you can hold. It couldn't get any better,could it? Why not create a group chat on iPhone with ezTalks Meetings?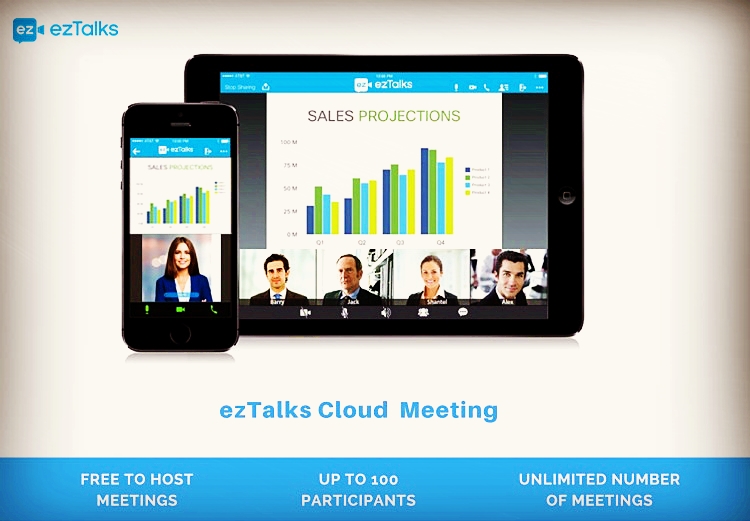 2. Facebook Messenger
Facebook is certainly one of the most popular messaging platforms in the world. Billions of people use Facebook every day for various reasons. Be it to socialize,market things or merely to contact friends and family. Therefore,it comes as no surprise that it is one of the best group chat apps for iPhone.
Some of the features that attract people to use this group chat app for iPhone is the fact that it has an unlimited capacity for members,you can make group calls,rename groups at will and use as many emojis as you please. The special group chat app for iPhone also suggests groups that may be of interest to you to ensure that you are not missing out on anything that could be beneficial to you.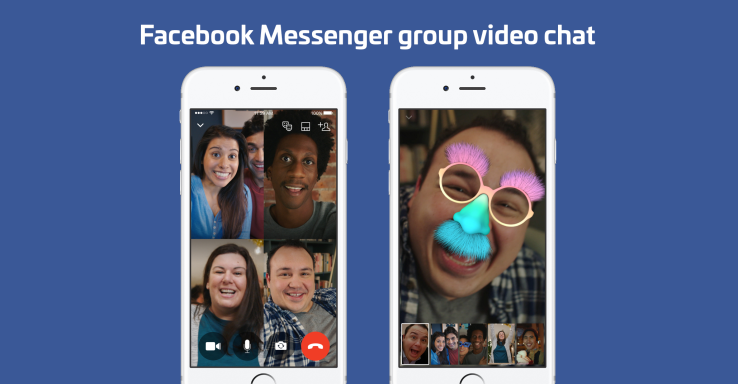 3. Whatsapp
Whatsapp is yet another iPhone group chat app that currently enjoys immense popularity. That alone means that many people on your contact list are probably using the app,and that it is easy for you to contact them using groups. Forming groups on Whatsapp is the easiest thing. In a group,you can send and receive any form of media,links,documents and even contacts. The capacity of any Whatsapp group is 256 people,which is a fairly good number. You can also use as many emojis as you wish and change group subjects at will. This is without doubt a great iPhone group chat app.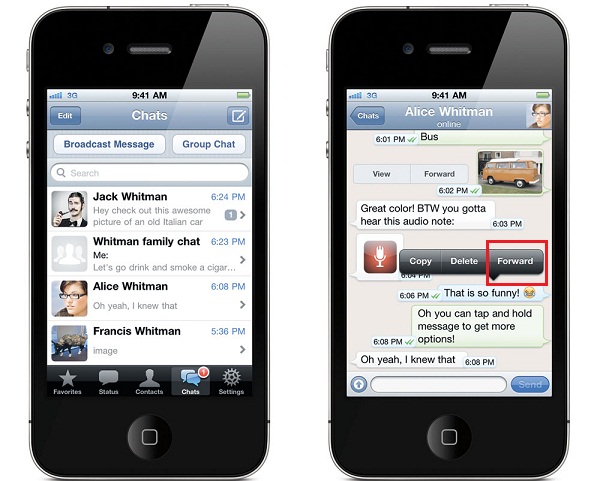 4. BBM
BBM,which stands for Blackberry Messaging,is another popular group chat app on iPhone. It is ideal for making video group chats on iPhone,and is also ideal for you who value discretion. For instance,you can make messages and media disappear seconds after receiving them. You can also be able to retract deleted messages. You can also use emojis as well and send any form of media.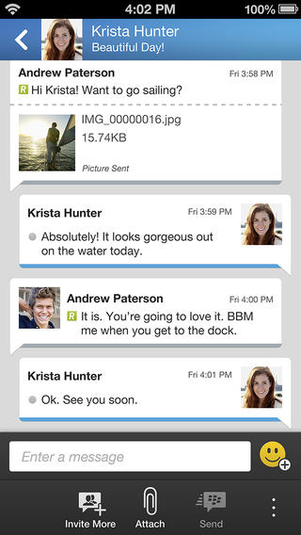 5. GroupMe
This is one of the oldest group messaging apps,which also makes it one of great iPhone group chat apps. Much like with other messaging apps,you can also be able to send and receive media,links and even tweets. The app is extremely user friendly and has a number of unique features. These include custom emojis,location sharing and event support. In case a certain group is too active for your liking,you can also mute chats from that group. You can also invite people to join your group via SMS.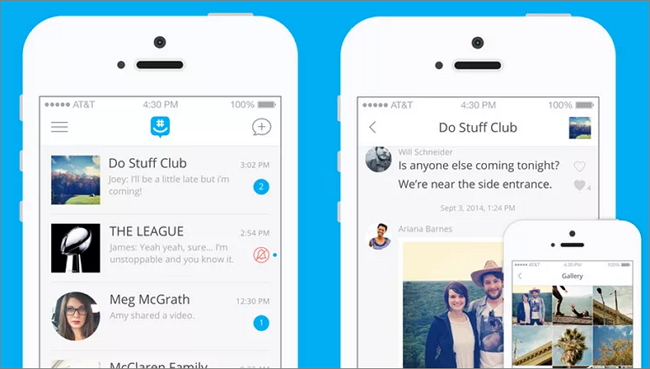 Conclusion
You cannot overemphasize just how much easier it is to communicate using group chat apps for iPhone. With such apps,you do not have to agonize about sending one message to countless people,which can be both tiring and time consuming. Additionally,it makes it easy to keep in touch with many people at once without having to message them personally.
If you have not yet installed these iPhone group chat apps,you have no idea what you are missing out on. These apps certainly deserve space on your phone. Try them today and you will not regret it.