Top 3 Video Teleconference Systems in the Market
Teleconferencing systems have become a critical part of many businesses today. That's because they make it easier for employees, clients and business partners to connect instantly from any point in the world. A typical teleconference system can allow exchange of information through audio, video or any other data service. Some of the most common means through which people can connect include telephone, computer, radio, telegraph or teletypewriter. For any type company or business, choosing a robust video teleconference system is very important. If you are one of them, there are a number of key factors you need to put in mind before purchasing or adopting the system.
Critical Aspects to Consider When Choosing A Video Teleconference System:
Number of Participants
When purchasing a teleconferencing system, you need to consider the size of participants you can host in a meeting simultaneously. Most of the available internet video conferencing software and equipment can allow one to host between 20 and 500 participants at a go. So you can always compare and choose one that perfectly fits your needs.
Mobile Compatibility
An ideal teleconference system should be mobile-ready. With that, participants can attend meetings from anywhere, not necessarily from the same office. The system you work with should allow users to join online meetings from any device including computer, smartphone or tablet. Access to video conferencing via mobile devices is made possible with the use of mobile apps.
User Experience
Connectivity and video definition are among the factors that determine the efficiency and quality of a face-to-face screen meeting. Before adopting a teleconference system, you should make sure it delivers crystal clear audio and full HD video. It should also offer extra features like recording & playback ability, application integration and screen sharing.
Here Are 3 Best Video Teleconference Systems That Can Be Chosen:
1. Cisco Video Teleconference System
Cisco offers a number of teleconference services that can make any size of business enjoy seamless live video streaming. Its main products include: Cisco Meeting Server, Cisco TelePresence Server and Cisco TelePresence Conductor. With Cisco Meeting Server, you can invite people to join the meeting from their desktop, room system or mobile device. This product also allows you to invite any number of participants into the meeting while allowing you to manage costs through bandwidth optimization.
On the other hand, Cisco TelePresence Server provides high quality 360p full HD multiparty conferencing. Users can join meetings either via WebEx Meeting Center or from video endpoints. It also allows for flexible deployment options and standardized third party endpoint compatibility. The Cisco TelePresence Conductor offers simplified conferencing, smarter video experience, optimal multi-point conferencing options and conference virtualization and personalization.
The Cisco WebEx provides great video teleconferencing options that can benefit any business. But it's limited to 6 participants in video conference. That means it can only be ideal for a small business. Hence systems like ezTalks and Polycom video conferencing systems have an upper hand when it comes to meeting capacity.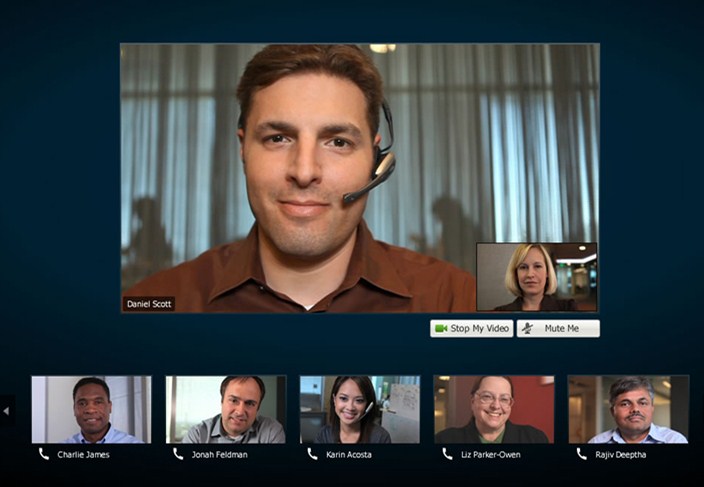 2. ezTalks Video Teleconference System
ezTalks has really done a great job in providing robust video teleconferencing equipment and software. The system provides an innovative platform that facilitates effective cloud video collaboration. It delivers professional, easy-to-use and feature-rich video conferencing services for businesses of all sizes. Some of the main features that you can enjoy with ezTalks include ultra HD video & audio, interactive whiteboards, instant screen sharing, recording & playback ability, meeting arrangement & scheduling and cross-platform chat.
Just like Polycom and Cisco, ezTalks video teleconference system offers compatibility to all devices. You can join or host meetings from any device platform including Windows, Mac, Android or iOS. ezTalks free plan allows up to 100 participants per meeting while the paid plan can host up to 500 people per meeting at once. That makes it a more superior system to use if you need a larger meeting capacity.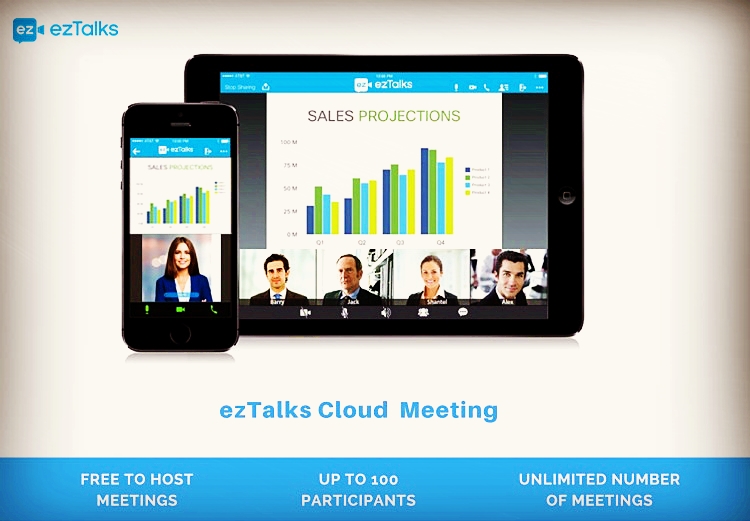 3. Polycom Video Teleconference System
Polycom Video Conferencing system provides one of the most effective communication solutions for businesses of all sizes. The software delivers enterprise level performance in any online meeting environment. It can facilitate high-definition (HD) televisions and crisp clear audio systems. Organizations can share meetings through their desktops, smartphones and tablets.
Polycom software can be deployed over a hosted/hosted platform or on-premise. Its key conferencing features include live video streaming, multi-national toll-free numbers, e-mail invitations, meeting scheduler, screen sharing and whiteboards. You can also enjoy other features like private chat, on-demand webcasting, VoIP and automatic call recording. The software's collaborative features include application sharing, remote controls, attendee feedback and shared notes.
Compared to Cisco and ezTalks, Polycom video teleconferencing offers superb integration like API and Google Apps. It also comes with reporting features like custom reports, Ad-hoc querying & reporting as well as ready-to-use reports. Polycom can be ideal for startups, small-to-medium and enterprise level businesses.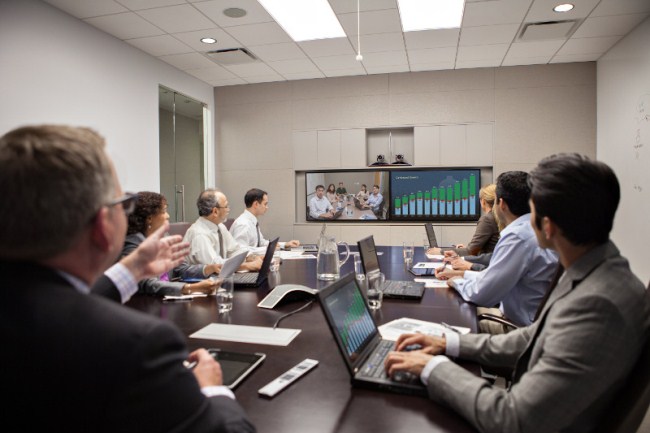 Conclusion
Video teleconference systems can do great in driving change in organizational performance. When choosing a system for your business, you need to look at connectivity, live video streaming quality and meeting capacity. Also be sure to look for other additional features like recording & playback ability, interactive whiteboards, application sharing and ready-to-use reports and more. You should simply focus on finding a teleconferencing system that works for your specific budget and needs.