5 Best Remote Meeting Software
Remote meetings are avenues of meetings that enable a presenter to connect with one or more participants,share his desktop screen with them,and engage in conversation just like normal face-to-face interactions…just that in this case,the meeting is remote,with each participant somewhere other than the meeting venue.
Several remote meeting software providers offer services to corporate and personal consumers,but which should you choose for your remote meeting needs?
1. ezTalks Cloud Meeting
ezTalks Cloud meeting is one of the best remote meeting software that delivers a simple remote meeting experience for users in HD video and audio,along with share-screen capabilities so users can share the desktops of participants. It also includes audio conferencing through the inclusion of VoIP for easier interactions and a whiteboard that enable its users to share their ideas with fellow participants and add annotations.It comes with a remote control and can be applied across different professional and technical fields for remote meetings,online presentations. It also comes with a mobile application that can be used across mobile devices. This is a powerful software for remote business meetings.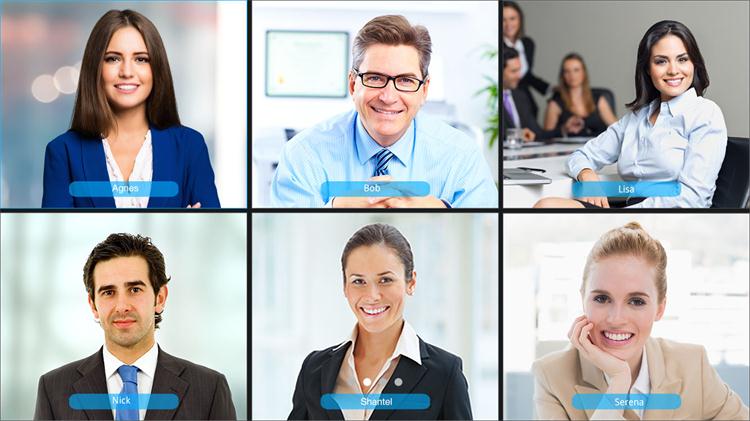 2. GoToMeeting
This is not free remote meeting software that enables you to host a meeting with up to twenty-five attendee "students" who can log in from anywhere in the world for the meeting via server networks. It syncs with the Microsoft Outlook account on your computer,so you can send invitations to specific emails stored in your MS Outlook contacts. It enables you to share desktop with attendees,record each session for future use,and even let an attendee take control of his mouse. With it,you can also mute or unmute all attendees in the remote meeting session.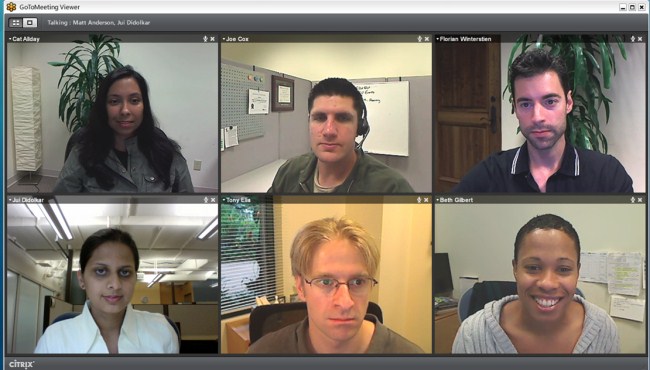 3. Skype for Business
This remote meeting software is a collaborative offering that enables you meet and collaborate with over 250 people. With this,you can schedule meetings online in your computer's Microsoft Outlook,start and maintain conversations from Word,PowerPoint,and even share content in real time. Boosting of very strong authentication and encryption,instant messaging and video conferencing conversations can be easily expanded into a multi-user collaboration complete with desktop sharing,shared apps,and even documents.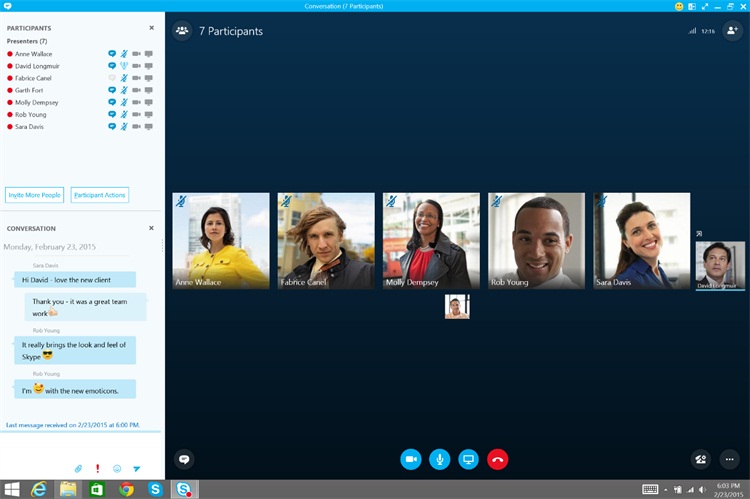 4. Zoho Meeting
This software for remote meeting allows for you to log into your remote meeting place without having to make installations on their systems. All you need for remote meeting are a computer system and fast internet connection. You can host online meetings,share desktop,connect across different OS,and access scheduled meetings all from your browser.
Its major feature is its 100% browser-based user log-in system. You can even embed a meeting in your website or try the desktop plug-in. Also,it has a multi-language support,along with a time zone support system that enables you to take the different worldwide locations of participants into consideration before scheduling meetings. Other features:
a. Voice conferencing
b. Chat collaboration between participants
c. Track web meetings with different participants
d. Scope for an unlimited range of online meetings (no attendee restrictions for participants)
e. Reports of meetings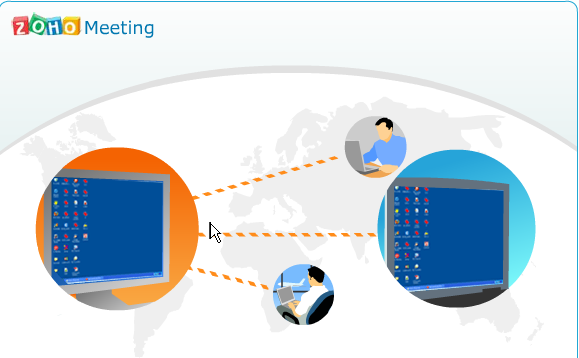 5. Google Hangouts
The best feature of this particular remote meeting software is that while some of the best remote meeting software charge for the use of their services,this one is one hundred percent free. It enables you to have audio and video remote meeting on your computer with free of charge.
With sharp audio and clear video,it makes for instant messaging and video meeting. You can access this service once you are logged in with a Gmail account. It's also usable through Google+,mobile platform applications,alongside the Google Chrome browser extension that lets you chat and conference with your contacts through your browser.
With its video remote meeting feature,you can meet with up to ten contacts at exactly the same time and use other services like Google Drive and YouTube. Amazingly,the user interface of the software is minimalistic,because Google believes that it would be better to allow users pay closer attention to the one thing that matter to them most while using the application: chatting and meeting with friends,family and business associates.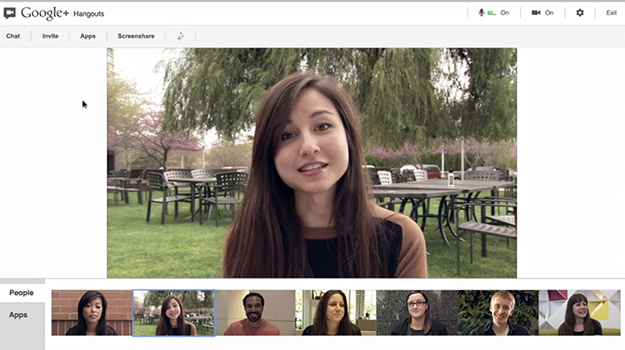 Therefore,whether you want to have a remote meeting with your clients or remote workers who spread across different locations of the world,there are remote meeting software available to you for use.
It could be the more complicated,lecturer-student style meeting software,or a more moderate software,or the overly fun,totally simplistic software that makes for a fun experience,the point is that there is always something available. All you have to do is to make your choice,install (in some cases merely log in from a new tab in your web browser),and then start your chat. With all the above superb remote meeting software,the options available are limitless. All you have to do is identify your needs,then choose.