Bind the Onion with ezTalks Accounts
ezTalks has added another new feature to the Onion,an all-ine-one video conferencing device. With the new update,the Onion has been much easier to use,especially for multi-users in a company or an institute.
You can now bind the Onion with an ezTalks account,instead of binding with the ezTalks app. It makes the Onion quite easy to use. You only need to set up the Onion on one of your mobile devices and then host meetings with Onion on any device,including Windows/Mac computer,Android phone,iPhone and iPad.
The steps are quite simple for an IT engineer in a company to set up the Onion:
1. Connects the Onion to a TV with a HDMI cable in the conference room.
2. Sign upan ezTalks account which can be shared to all staff and log in the ezTalks app from an Android phone/Iphone/iPad:
3. Add the Onion on the phone and connect it to the wired/wifi network.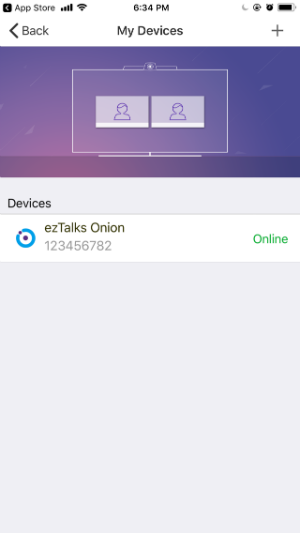 4. Start a meeting with the Onion.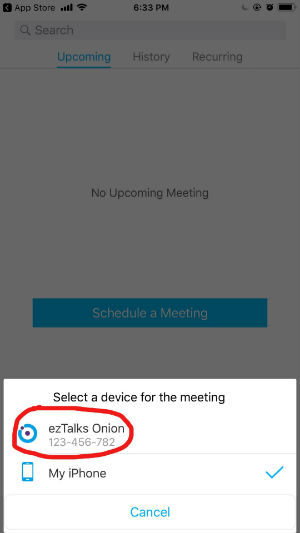 If the other staff in the company need to host a meeting in the conference room,they can simply sign in with the same account on their own devices and start a meeting with one-click. They do not need to configure the Onion or add the Onion by themselves. Because the account will automatically sync with the Onion on any device.