Incredible Ways to Improve Your Online Study Skills
Gone are days when you had to travel a long distance to a traditional classroom to undertake your favorite course. Nowadays, with the advent of computers and dedicated online study software, online course and learning have made things completely different. It could be you have just enrolled in your first online course, which is pretty good, but do you have the skills necessary for completing the course? Does it need the same, less, or more level of commitment just the like the traditional classroom setup you are used to? What are some of the best skills and strategies required for studying in an online learning environment?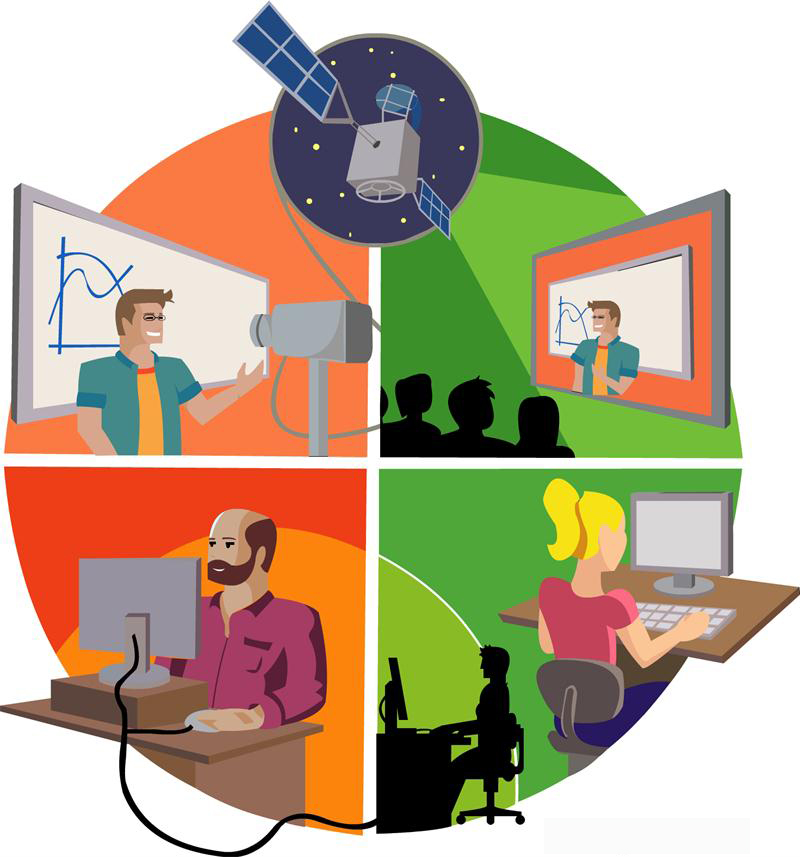 There is no doubt that taking online studies can be incredibly convenient for many learners. Nonetheless, this type of learning requires self-discipline, strong motivation, and effective time management skills as it may be quite challenging for online students to complete their courses successfully. To help online learners achieve their educational objectives, here below are some of the incredible ways on how to improve online study skills:
1. Stay motivated
Online courses best suit people who want to advance their level of education while doing other things like working in an organization, but it is always challenging to stay motivated and demonstrate a high level of self-discipline, which are crucial study skills for online students. To develop this skill, it is needed that you do not underestimate the efforts required to commit fully to your online course. Some of the tips that help online students stay engaged and motivated through an online course include the following:
• Staying positive about your education and career
• Creating a study routine
• Always reward yourself each time you complete a difficult task
• Have your study space decorate with inspirational quotes related to your course
2. Have reliable online learning tools
Another way to improve your online study skills course is to ensure you have reliable online learning tools. As we all know, technology mishaps do happen, and it might happen when you need it most, perhaps in the middle of an online exam! To avoid such situations, first, ensure you have a reliable internet access. Second, get the best online learning software, and the best-being ezTalks Meetings and much more. Lastly, ensure you have a backup for all your online course learning materials and assignments. By and large, having reliable learning tools will help you stay up-to-date with your e-learning course.
3. Set realistic learning objective and goals
Another strategy to stay on track with your e-learning course and improve your study skills is to set realistic learning objectives and goals. Remember, different online courses are designed to have different workloads, which means you have to know precisely how much time is needed to complete your course to help is setting your objectives and goals. Since learning targets and goals are great roadmaps for online courses, it is essential that learners read their online course requirements carefully, come up with notes that are related to their objectives, and always ensure they have reviewed thoroughly to help them stay focused on their goals.
4. Ask for help when stuck
While it may be constructive to find a solution to your online course-related tasks independently, not contacting other people within your learning network for help when stuck can be problematic. Asking for help when you need it most is an excellent way to improve your online study skills courses. Remember, if you don't ask for assistance when obligatory, you may end up trailing, which might lower your self-esteem towards the course. Try to get the most of the support from your e-learning course provider. Tutors and lecturers can as well guide you through the coursework. Support staffs are also beneficial as they assist learners with study tips, administrative issues, and professional contacts. In a nutshell, as an online student, your trainers understand that you have plenty of commitments and if things get on top of you, it is essential to let them know.
5. Engage in online discussions
Despite the fact that you are learning from dispersed locations, it does not mean that you are studying in isolation. Participating in online discussions with virtual classmates is one of the best ways to improve your online study skills and experiences. There are several ways to connect with other learners, often facilitated by the chosen online learning software. For instance, ezTalks Meetings allows participants to share screens, chat online, and so on. Typically, online learners should participate actively in group activities, online forums, and online discussions.
6. Take study breaks
Finally yet importantly, taking study breaks is one of the most ways to improve your online course study skills. It is evident that your performance will tend to decrease when you are feeling frustrated or tired while studying. It is therefore important to include some breaks into your study schedule. When taking such breaks, it is essential to get away from the study space, perhaps have a walk in the park. Upon resuming back to your studies, your mind will be clear, and you have renewed energy.
Conclusion
If you follow the ways as mentioned above to the latter, there is no doubt that you have learned incredible ideas that will ultimately help improve your online course learning skills. That being the case, your e-learning experience will be a lot of fun and enjoyable.