Virtual Meeting Room: Your Own Virtual Meeting Place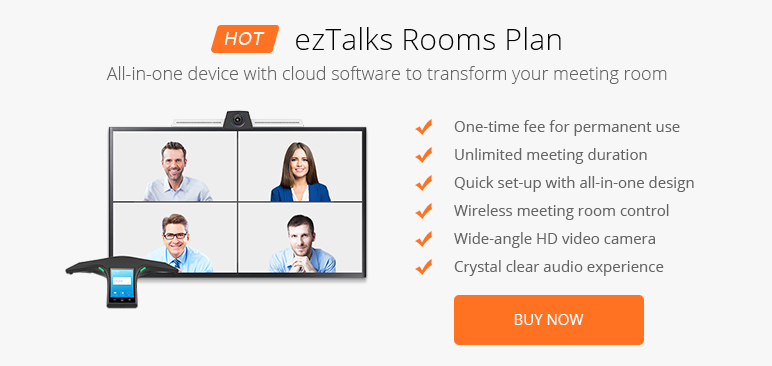 In every business environment,communication is the key. Every employee has to be in permanent contact with the rest of the team,for a better coordination and a more effective task submission. Without a proper communication,the team will face some serious problems,and won't be able to fulfill their tasks in an effective manner. Thankfully,the technological evolution brought us plenty of useful tools. They are specially designed to ensure a better communication between team members,and to involve all of them in the group projects,no matter their physical location. The most indicated tools for this procedure are the Virtual Meeting Rooms (VMR).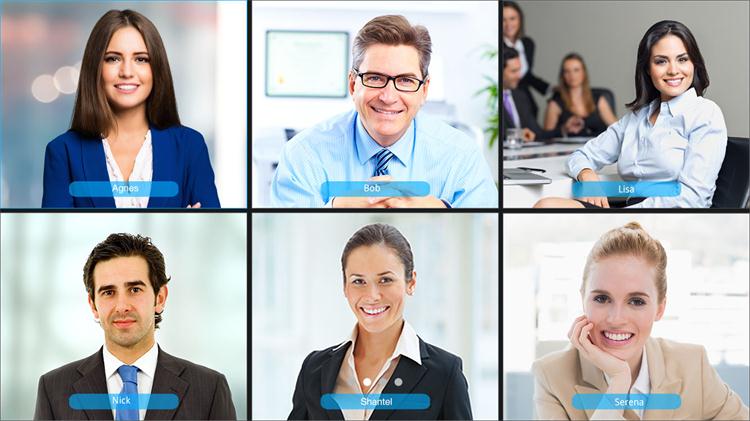 What Is A Virtual Meeting Room?
A Virtual Meeting Room shares the same values as a Physical Meeting Room,with the sole advantage that it can be accessed remotely. A VMR is a shared space,where all the employees of a company / department can meet,and communicate,share their ideas,present their current work or receive guidance from their supervisors.Virtual Meeting Rooms are no longer at their experimental state,and they have been used for many years,with great results. Any manager who is using a VMR,can track the activity of the team,offer guidance or further recommendations. This is essential for preventing any misunderstandings or lack of information,inside the team.
Features of A Typical Virtual Meeting Room
Besides the obvious features,a VMR Virtual Meeting Room comes with a series of options,which will prove extremely valuable for any company. The biggest advantage consists in the accessibility. Every team member will be able to connect to the meeting room from any device,even from a mobile one. The quality of a video conference can be adjusted,allowing even a person with a poor Internet speed to join in. The organization is also an important feature,and the members can schedule further meetings,see the project's deadlines and observe their assigned tasks. A premium VMR service,like ezTalks Cloud Meeting,comes with a secure connection,which cannot be hacked or accessed,by anybody. Screen sharing is also important for a manager,who wants to observe his employees work or to display an online presentation for the group.
How to Create A Virtual Meeting Room?
Many virtual meeting tools are available on the Internet,but ezTalks Cloud Meeting is by far the best of them. It gives you access to a very user-friendly platform,and you can create your own Virtual Meeting Room in just a few minutes. In this Virtual Meeting Room,you can meet colleagues and clients face to face with the help of HD video and HD audio no matter where they are,and collaborate on the same project,conduct video interviews,online staff training,and more.
ezTalks Clouds Meeting features application and screen sharing,meeting scheduling,meeting room locking and unlocking,recording and playback,private and group chat,and more. And best of all,ezTalks Cloud Meeting can be downloaded for free. Below is how you set up a free Virtual Meeting Room.
Step 1. Download and Install ezTalks Cloud Meeting
ezTalks Cloud Meeting can be downloaded for free,from any device or computer. The installation procedure is highly intuitive,and you will be able to do it,in just a few moments.
As a Windows user,you can directly download ezTalks Cloud Meeting here. If you're a Mac,iOS or Android user,please go to the download center for downloading a right version.

Step 2. Create An Account
Account submission is also free,and all you have to do is click the "Sign Up" button. After that,you will be asked to enter your email address and in just a few moments,you will receive an activation message,on your email. After you click that link,a registration page will display. Fill all the necessary fields and click on "Activate Account". Your new profile should be available instantly.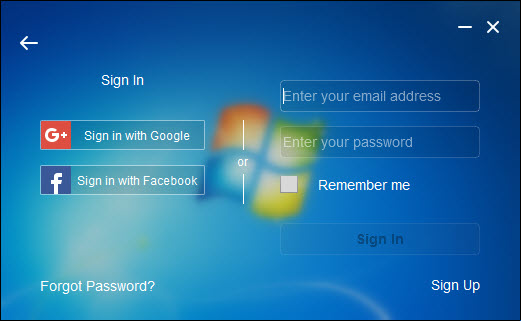 Step 3. Start the ezTalks Virtual Meeting Room
After you access your account,an interface will be displayed on your screen. To create a new VMR,all you have to do is click the "Start Meeting" section. Make sure that your microphone and camera are functioning properly.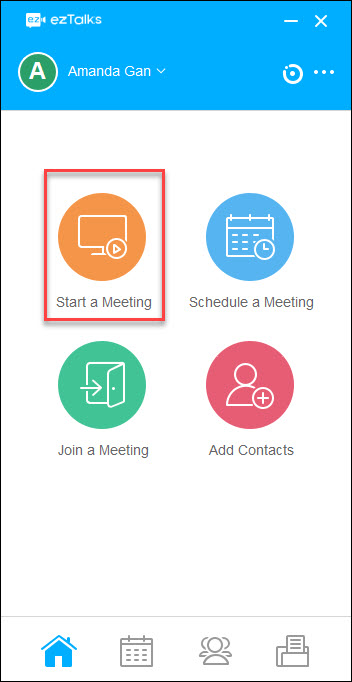 Once you've started the meeting,you will be asked to invite other members. All you have to do is enter their email addresses and click the "Invite" button. They will receive the invitation on their emails,and they will be able to join the meeting,just by clicking that link. Another alternative would be to invite them by sharing the ID of the VMR. You can find it,on the upper-left part of the window. After you've submitted the invitations,just wait for the them to enter the Virtual Meeting Room for collaboration.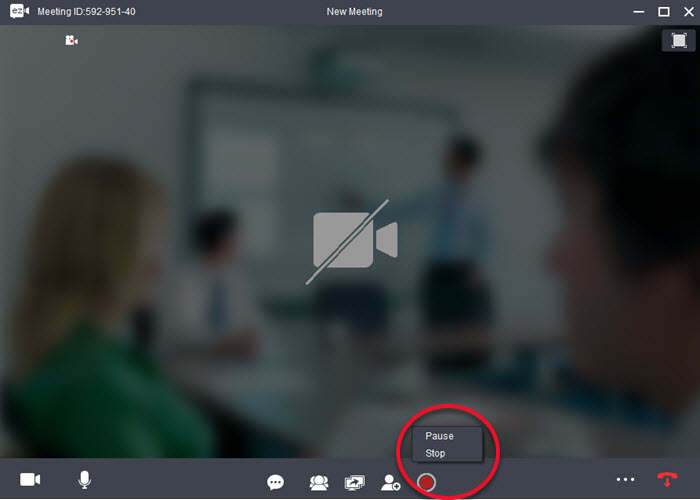 Conclusion
ezTalks Cloud Meeting is one of the most professional Virtual Meeting Room,managing to offer a wide variety of features,in a user-friendly platform. Also,It is absolutely FREE to use,for any room with up to 100 members. A premium package will ensure you unlimited access. Start today and bring your employees together,no matter their physical locations.