Advantages and Disadvantages of Online Learning
Online technology is applicable in every aspect of human life including learning. Today, individuals do not need to be in a physical building to learn something. There are many online learning platforms to help with that including websites, blogs, video based sites and even social media. These avenues offer a variety of learning material that has benefited many. Even with an online video conferencing app such as ezTalks Cloud Meeting, people are sharing and learning a lot about different issues.
Now, you need to know the advantages and disadvantages of online learning. This way, you can decide whether it is a worthwhile course to undertake or not.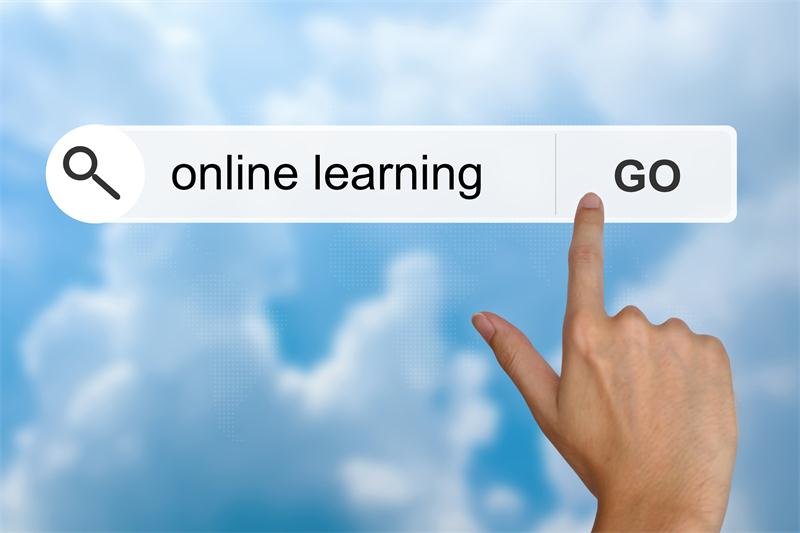 11 Advantages of Online Learning
There are several things to love about this type of learning. Here are the advantages of online learning:
1. Saves Time
With online learning, you do not drive or take a taxi to class. This helps you save time, which you invest in online learning and any other task that needs your attention.
2. Learn from Anywhere on the Globe
This kind of learning allows you to participate from wherever part of the world you are. You can learn from the office during your break and even from home. An institution in another country could be offering a course. This does not bar you from benefiting from the course, thanks to online learning avenues.
3. Fosters Convenience
The traditional classroom setting is boring at times. Worse, even, you may not have time to get to class. Online learning allows you to learn even from your bed, as long as you understand the content. You learn from a place you are comfortable with, whenever you want.
4. Reduces Expenses
The fact that you learn from wherever you are means there are no fuel or transport costs. This helps you cut on expenses especially if you have a tight budget.
5. Less Tiring and Less Boring
Routine encourages boredom. Getting on the bus every morning and evening is tiring with time. Online learning saves you much trouble. You do not have to go anywhere.
6. Readily Available Learning Materials
With traditional learning, absenteeism comes with its troubles. Imagine it is a weekend and every friend you know in class is busy. Where will you get notes to catch up? You will have to wait for Monday. Online learning is different. All learning resources are accessible anytime. Besides, with apps such as ezTalks, you can even record learning sessions for future reference.
7. Fast and Easy Sharing of Resources
Online learning provides resources in soft copy. This way, you can always share with a friend who needs them. It is a matter of emailing or using whatever sharing app you find suitable.
8. Reaches A Wider Audience
This is for those creating online learning posts such as uploading videos on YouTube. Such learning platforms enable a content creator reach as many people as possible all over the world. This translates to more money to support the learning program.
9. Supports Flexible Schedules
If you are the busy type yet you want to add value to your resume, online programs will be great for you. They are not set for any specific time. You take them whenever you have the time. Therefore, it is easier squeezing them at any time on your busy schedule.
10. Offers A Variety of Courses on One Platform
Online learning programs are found at one place: the internet. It is a matter of searching for the course you want online, applying for it and starting to enrich your knowledge base. Some learning avenues are absolutely free. All you need is an internet connection. Traditional learning requires you to move from one institution to another to get the course you are looking for.
11. Builds A Learner's Character
Online learning calls for discipline, dedication, and punctuality. With usual classes, an instructor is present to keep you on feet, reminding you and even threatening. With online learning, your personal character is the key to success. It helps you be a self-driven person with great time conscious skills.
6 Disadvantages of Online Learning
Online learning has a few negatives on its plate. They include:
1. Internet Connection Problems
When there is a problem with your internet system, online learning is impossible. There is nothing you can do. Slow connections are even worse.
2. Requires A Good Grasp of Tech Skills
Learning from a website, blog or whichever online platform requires you to understand online technology. It is not just about knowing how to start your computer and getting to the site. You need to know how to navigate the screen. This is very easy for people who are always online on different sites. They can figure out how to maneuver around a video, task or text. Without such skills, online learning becomes stressful.
3. Lacks the Warmth of Face to Face Interaction
Learning in a physical classroom is interesting and more involving as human interaction is present. There are classmates to connect with and an instructor to consult for immediate feedback. This lacks in online learning.
4. Unsuitable for Hands-on Fields
There are courses that require many practical sessions such as surgery, medicine, and the sciences. You will need a lab, which online programs cannot offer.
5. Stressful for Those with Weak Character
If you are the lazy type, never punctual and love postponing tasks, online learning will be a waste of time and money. This is especially for the professional courses. There is no tutor to follow you up. Better go for ordinary classroom-based courses.
6. Possibility of Distractions
If you are taking online programs from home or a park, for example, be sure that there will be disturbances. It could be noise from your children, people moving around, friends who want to say hey or you may easily switch off. Bottom-line, the environment is so tempting that without discipline you may lose track of your goal.
It is clear that the advantages of online learning surpass its disadvantages. It is a worthwhile course worth pursuing, considering what you will gain from different learning platforms. It does not matter the field you are interested in be it fitness, health, technology or fashion. With discipline and the skills to handle online technology, you are good to go. Add value to your life without being in a physical class through online learning.