5 Best Tools for Real Time Collaboration
Real-time collaboration can be defined as the technologies or software options that can be used by multiple users placed at different locations to work simultaneously or in real-time at one project. Allowing the users to communicate with each other without delaying signals or/and making files available to the multiple users at remote locations are the real challenges of real-time collaboration.
Real-time collaboration can be done with the help of various types of real-time collaboration tools that accommodate such interaction on the basis of their different sets of features. Some of the real-time collaboration tools use file sharing feature so that various people collaborating in a project can see the files in real-time whereas others may use instant messaging for communicating with other users. Some of these real-time collaboration tools are briefly described here under to help you understand them more closely.
1. Slack
This web collaboration tool helps the multiple users situated at different locations to communicate with each other in their team. It allows them to remain in touch with each other and improve their communication with their team even while working on the same project at their own location. This clear communication feature makes it one of the best real-time collaboration tools. It enables to make the development of a project smoother as it allows to manage the remote team perfectly by reducing communication time and number of physical meetings. One can easily manage his team from one place with this tool.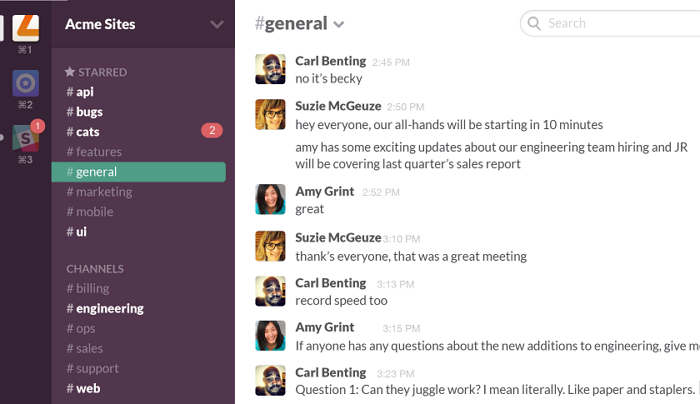 2. ezTalks Meetings
This web collaboration tool provides easy,feature rich and professional cloud based conferencing services. It is designed as a business dedicated competitive solution which can offer complete range of hardware and software features like allowing the users to interact through HD quality audios and videos. ezTalksMeetings also offers certain innovative features like whiteboard which can be used for certain innovative functions like capturing the screen,highlighting texts,drawing and erasing graphs etc. The users can use it to share the screens and their content in real-time among the participants in an online meeting. It also allows the users to chat with the people using other communication platforms by sending messages instantly,privately or publicly. This chat app also helps in certain functions of advanced level like recording online meetings and its playback. The users can manage the order of the meetings by using its features like lock meeting,permit speak,mute all,kick out make a participant presenter etc. It can use it from any place at any time with Mac,Windows,iOS and Android devices.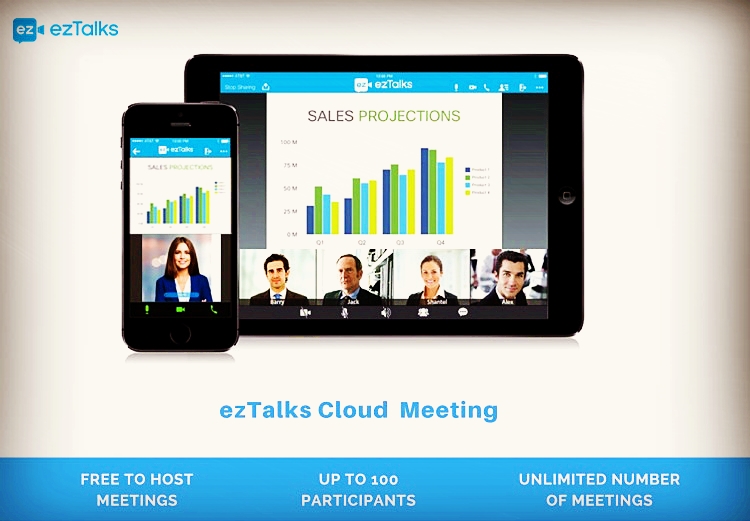 3. Mural
This web collaborative tool allows you to use it for collecting and scrutinizing the ideas and resources available in different formats. It can possibly be used in drag-and-drop documents,links and media files with rich content on a big drawing board of HTML5. It also helps in brainstorming ideas remotely. This gesture friendly application has been optimised to be used by iPad users. Anyone whom you have invited can join and edit a project in real-time and reflect the changes on the board by collaborating through this tool. you can start using it just by sending an invitation email or setting up a password for the board. This real-time collaboration tool is the best for the beginners as it is a lighter brainstorming tool than its traditional competitors.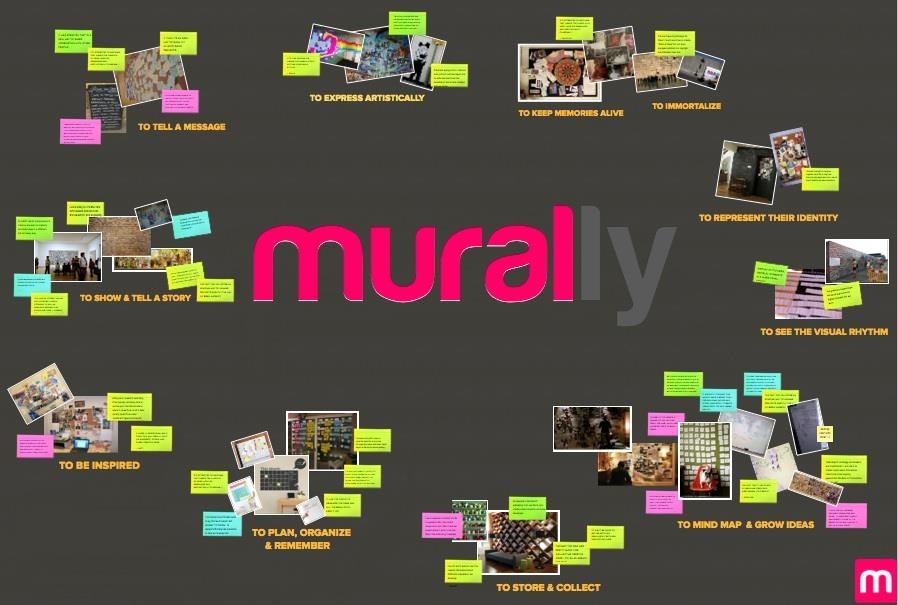 4. GoVisually
This real-time collaboration tool allows the users to comment,discuss and explain the same project with the participants. It is a free tool that allows its uses to mark explanations and place comments on the whole project or any of its parts. It can be used by the designers and clients to revise a project online just by video collaboration instead of sending emails. In this way it can increase the productivity of a project by using a rectangular,elliptical or lasso for explanations. Its color and weight can be customized as per requirement. The functions of this collaboration tool can be applied easily and usefully. Like Photoshop,the users can use this tool in layers for each member when it is used on the same page by many participants. This feature can be used usefully while collaborating with various departments. It allows you to switch between the documents of different parts of the same project for revision.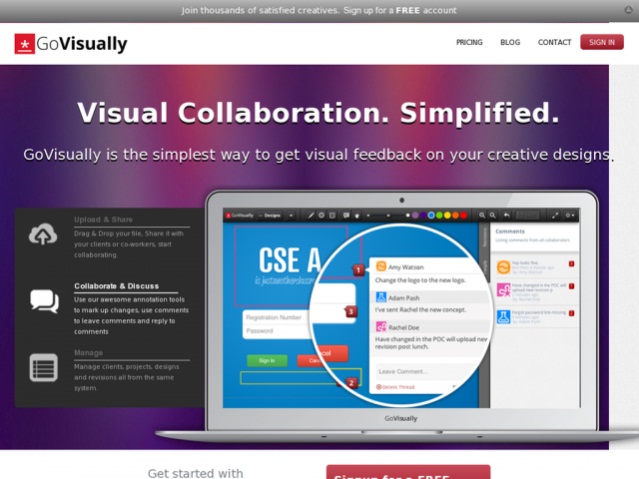 5. Trello
It is another real-time collaboration tool that can be used by remote teams to share their to-do lists with other participants in real-time. the single interface of this project management tool can be used for customizing the to-do lists based on a system of post-it cards or notes. The users can use it to order or categorize drawings,mock-ups,text and photos etc. It also enables the users to set reminder for the appointments and monitor the progress of the projects in their pipeline. Free availability of this collaboration tool is its another main advantage.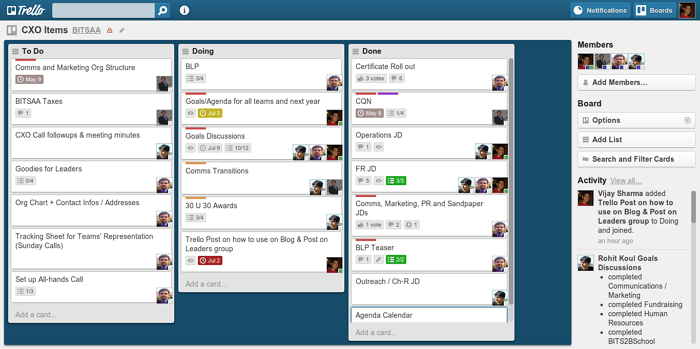 Thus,you can find a number of real-time collaboration tools from which you can choose as per your suitability.