7 Best Distance Learning Software
Institutions are improving their training and education, and the quality of distance learning is fast growing. Both educators and students are increasingly integrating technology with education. Consequently, institutions are using the power of modern technology to make learning and training more comfortable through the use of best practices.
The quality of distance education is high, and learning institutions are discarding inferior programs by accrediting new ones that have better reception and offer more quality. One such program is the use of distance education software. Now, we will introduce 7 best distance learning software for you to use.
1. ezTalks Cloud Meeting
This is a video communication platform for distance learning and training. The system uses cloud technology to create new conference communication mode that makes online learning smoother and easier. Effective communication is important as it reduces operating costs. The software is in line with the needs of institutions of higher learning to ensure students meet acceptable levels of quality.
Advantages of using ezTalks Cloud Meeting:
HD screen share, video streams, and VoIP which make interaction seamless and interactive.
Easy and free access for non-members via web browsers.
Easy connection from anywhere.
Increased productivity, flexibility and efficiency through participation.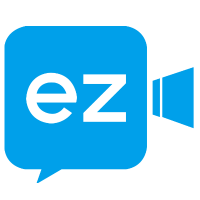 2. WeVideo
The software allows students to put together their videos in a group. This enables students to have an atmosphere of togetherness that bridges the distance gap experienced in distance learning.
WeVideo approaches free distance learning with a tutorial like an approach which is considered sufficient in working environments.
Advantages of using WeVideo:
A wide range of visual and audio effects.
A simple, easy to use interface.
Videos can be easily exported for future reference.
Quality videos at a minimized cost.
A supportive interface that allows members of the group to add more videos to a project.
Free sign up option.
Disadvantages of using WeVideo:
Pricing is excluded from sign up information up until during exportation of videos from the platform.
Video quality resolution is of low quality for free sign up members.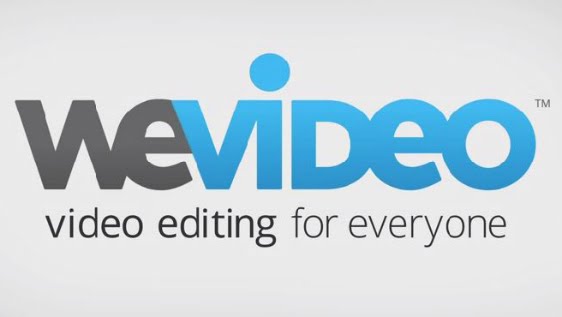 3. scrible
This is a software that uses various tools to allow students to share notes, project progress and compare ideas. Students can share their resources during research and plan on ways of creating an open forum to enable them to build on their ideas. This tool provides an opportunity to bring together the best resources in one community and develop great plans.
Advantages of using scrible:
Easily integrates with other software e.g. web browsers and search engines, social media sites like Facebook and Twitter, Google Docs among others.
Offers desired citation formats such as MLA, APA, and Chicago among others.
Educators quickly monitor and evaluate student involvement and performance.
Work is easily integrated with Google Docs for further editing.
Disadvantages of using scrible:
Users can only annotate text and not images or videos.
Scrible regularly times out; thus time is wasted while logging in again.

4. Dropbox
Dropbox universal folders for others to upload their files and documents. Besides, it creates links for people to grab lesson plans. Dropbox offers a dynamic easy to monitor platform that makes learning easier.
Advantages of using Dropbox:
Saved documents and records are continually synced across all devices hence reducing redundancy.
Allows a variety of file types to be stored and easily accessed.
Easy to monitor who views, what files are viewed and also supports the recovery of deleted files and documents.
Disadvantages of using Dropbox:
Requires an internet connection to access stored files and documents.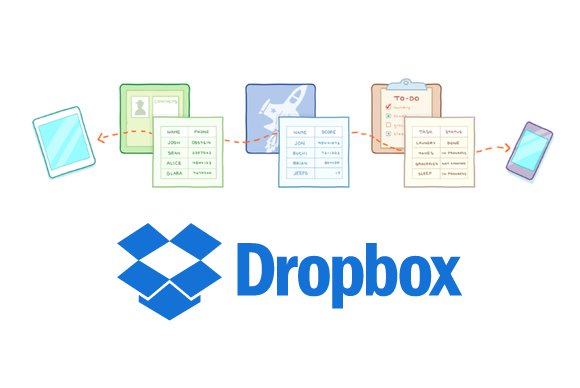 5. Prezi
This is an alternative presentation package that creates presentations with each character and oomph. It has a fantastic look, and intuitive. The software enhances student presentations which are ideal for distance learning.
Advantages of using Prezi:
It is appropriate for all ages
Allows importation of slides from Microsoft PowerPoint.
The software is free and Web-based. (Also comes in iOS and Android).
Images and texts can be linked to movement e.g. panning and direction sequential build ups.
Disadvantages of using Prezi:
It is mainly Web-based, hence in case of a slow connection creating the presentations would be a hassle.
Mastering the usage of Prezi is based on how frequently you will be using it. It takes times to use its features efficiently.

6. Dipity
This is an online timeline tool that is perfect for history and social studies. It helps learners gain useful knowledge about famous people and their movements. The software tool allows students to add photos, videos, texts, links, time stamps, and location and even integrate social media.
Advantages of using Dipity:
A primary navigation system that is easy to learn and use.
Well defined and attractive visual timelines.
Saved timelines can be embedded or printed out for either future reference or sharing.
Disadvantages of using Dipity:
Too many popping ads.
Limited calendar options especially for free users.
Capitalistic approach hence offers more priority to paying members by promising a better deal for premium paying accounts by minimizing options for less successful plans.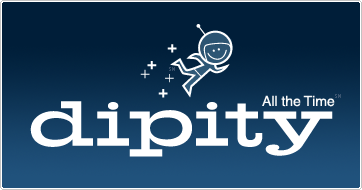 7. Speek
The software is designed to offer conference calls and let students have group discussions on ways to move forward in their projects. Other tools include chats. It is an excellent addition to the learning process as it boosts interaction between students and between students and the educators.
Advantages of using Speek:
Smart and simple easy to use interface.
HD VoIP calling.
Disadvantages of using Speek:
Dependence on internet connections.
Requires ample internet bandwidth.
Only available in the US and Canada.

Final Verdict
Distance learning software helps bridge the gap in communication. The software promotes real mastery of content and learning efficiency by allowing consultations and interactions. Distance learning plays a vital role in sharing of ideologies and passing on knowledge. Through distance learning, students can pace themselves and meet their desired learning criteria from the diversified free distance learning software as well as premium paid plans.
ezTalks Cloud Meeting is a significant boost to education by offering interactive and quality educative sessions to its users.