Best Software to Stream Webinars Live on Facebook and YouTube
Nowadays, webinars are among the most effective lead nurturing strategies out there which let you demonstrate your authority while connecting with your audience in direct conversation. If you want to reach more audience and maximize the power of webinars, choosing the best software to stream webinars live on social media is the way to go!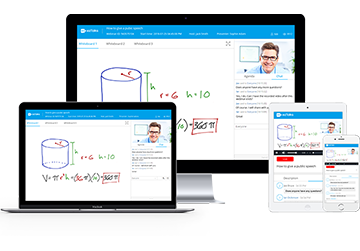 Best Software to Stream Webinars
Fluent HD Video/Audio Quality
Easy to Stream Webinars Live
Screen Sharing and Whiteboard
Polls, Survey and Recording
Rebranding and Paid Webinars
Sign Up Free Now
So, which is the best option? Yes, ezTalks Webinar!
ezTalks Webinar is a solid webinar platform for online marketing, online training, and team communication that comes with a new feature to stream webinars live on YouTube and Facebook. It simplifies the way you collaborate with anyone, anywhere, on any device. Want to deliver a fruitful live webinar? ezTalks Webinar will give you a hand.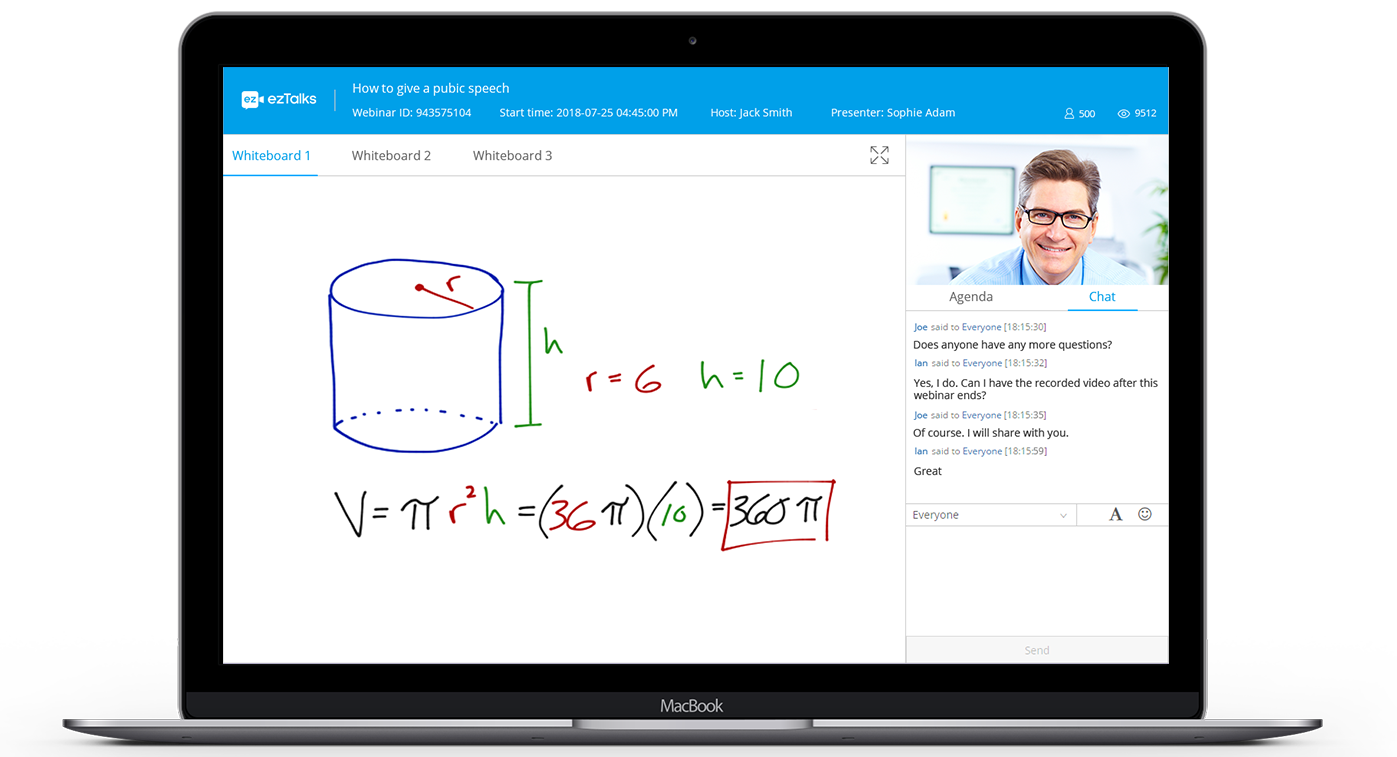 ★ Easy to Use
a) Easy to log in with either Facebook or Google account.
b) Completely compatible with iOS, Android, Mac and Windows.
c) Able to customize the webinar platform and your webinar pages with your brand to give them a more personalized look.
★ Reach a Wider Audience
a) Can schedule your webinar at the right time to gather more audiences.
b) Allow streaming a webinar live on Facebook and YouTube. (This will expand your webinar reach and engage your social media network even more.)
c) Allow setting up automated webinars to generate leads flexibly at specific times on specific dates. (The automated webinars can also be streamed to YouTube & Facebook according to your choice.)
d) Can join the webinar via the web browser without software download.
★ Boost Content Visibility
a) Support high-quality HD video and crystal clear audio, allowing any webinar place to be a seamless collaboration space.
b) Give you a fast, simple and free way to share your screen instantly.
c) Enable to present your ideas on an online whiteboard effectively and creatively with your audience.
d) Can exchange instant chat messages with each other during a webinar.
e) Enable to collect audiences' opinions, insights and feedback pertaining to the webinar you host with polls and surveys.
★ Increase Your Output
a) Can charge others for your webinars by setting up a paid webinar with PayPal integration.
b) Webinar cloud recording allows you to record and share your webinars for different needs.
c) Webinar reports help you check and analyze your webinar performance.
★ Cut Your Cost
ezTalks Webinar provides both free trial version and paid version which starts at $15/ mo/host (if you pay annually). If you need Automated Webinars and YouTube Live services, you need to buy PRO plan starting at $32/ mo/host for 100 participants, cost-effective and suitable for businesses of any size.
How to stream webinars live on social media?
Here, we take ezTalks Webinar as an example. No matter you want to stream webinars live on YouTube or want to stream webinars live on Facebook, the general processes are almost the same.
★ Step-by-step Guide
Step 1 Sign in your ezTalks account from the user center.

Step 2 Go to Webinar-Schedule a Webinar and you will find Live Streaming option easily. No matter you choose YouTube or Facebook, the corresponding Server URL and Stream Key are still needed. How to get them?
YouTube: Server URL and Streaming Key are under the Encoder Setup within the YouTube Live Streaming section of your account: https://www.youtube.com/live_dashboard.
Note (for YouTube new users): Please activate your YouTube live streaming in advance as it will take 24 hours to activate your YouTube account for live streaming.
Facebook: Log into Facebook, go to https://www.facebook.com/live/create and click "Create Live Stream". Server URL and Stream Key will appear.
Then, copy and paste the server URL and stream key into the corresponding spaces of ezTalks Webinar scheduling page.
Step 3 You can continue to design the Waiting Room, Registration and Thank You Page.
After you start your webinar from the ezTalks dashboard, you can also go to your YouTube Live dashboard and you will see your stream. As for the Facebook live stream, you also need to go to Facebook and make it Go Live. Image source: Clipartkey, Kindpng, PNGitem
Why does ezTalks Webinar launch this new feature?
ezTalks Webinar aims to drive you to harvest the most, so it keeps pace with the times and keeps developing in order to satisfy your needs or wants. This new feature will help you:
Skyrocket your webinar reach- As YouTube and Facebook rank among the most popular social channels with numerous fans, they must be great ways to make your webinar available to more audiences.
Build brand awareness- ezTalks Webinar provides rebranding tools to enhance your brand impact while streaming your webinar to YouTube and Facebook brings greater influence based on the extensive audience foundation.
More and more- It gives you an opportunity to generate more leads, increase the conversion rate, encourage collaboration and so on.
Why not start streaming your webinars via YouTube Live & Facebook Live integrations to reach more audience now? A much wider audience can join and enjoy your attractive online presentations provided by ezTalks Webinar!