The Most Common Uses of Telemedicine
A significant growth has been witnessed by the medical industry over the years mainly because of the ease and comfort brought about by the developing contemporary technologies. Nevertheless, the industry needs to overcome quite a few challenges, particularly when it comes to convenience as well as ease of access to services for the medical providers as well as the affected individuals. One of the many answers that the healthcare industry has formulated to address all these issues happens to be telemedicine.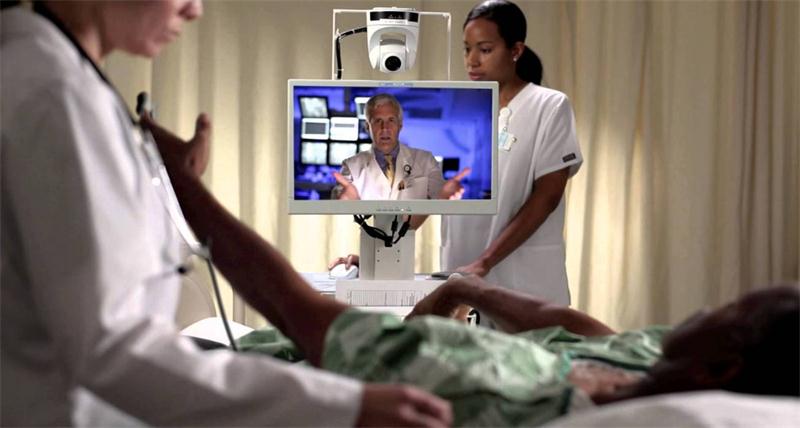 Part 1: What is Telemedicine?
Telemedicine actually refers to the implementation of telecommunications technology, for example, computers and mobile phones for offering medical services to folks by means of long distance interaction. Medical care specialists are able to identify and take care of patients through email messages, phone calls, mobile applications, and even video chat without any need for extended travels or real time hospital visits. Apart from linking patients with the medical providers, telemedicine likewise offers a solution for medical care professionals to seek advice from other doctors or experts in the identification and therapy of a patient without leaving their own establishments.
Part 2: Why use Telemedicine?
The uses of telemedicine offer quite a few benefits. Here are several telemedicine benefits which can be essential for you:
1. Quicker and More Hassle-free
Telemedicine will bring immediate comfort for the majority of the patients through medical diagnosis as well as prescription medications which are ordered digitally right after the telemedicine visit. It will be feasible to get a medical appointment the same day, at times even within one hour. Several telemedicine visits also consist of a prescription being ordered by your nearby pharmacy which can happen quicker than if you would have gone to your physician's workplace. Patients are going to feel more protected since the details supplied by them are going to be more private while talking to a doctor through video or audio conference.
2. Lowered Risk
Another significant telemedicine benefit is that the danger of transmitting infectious conditions is minimized to a great extent. Other folks will not be revealed to your contagious disease since you are not going to medical professionals personally and you also have no danger of getting exposed to the illnesses of other sufferers.
3. Simpler Follow-up Care
Using additional telemedicine visits, it will be possible for the healthcare providers to evaluate the problem as well as the progress of the affected person rather easily, without any need of traveling at all. This is particularly vital in rural places, where there might be much less health care providers, resulting in reduced accessibility to treatment for many individuals. Nevertheless, the volume of follow-up care required by them can also be minimized by telemedicine.
4. More Cooperation of Health Care Experts
More than one medical care professional will be able to connect with the affected person for identifying diagnosis and therapy. This can prove to be essential particularly in the non-urban areas where the professional may be situated quite far from the patient. Cooperation amongst the health care experts can become more effective thanks to the digital medical records as well as the potential to transmit graphics, x-rays and other test information. When medical experts will be able to access the identical test information, they will be capable of discussing a patient's problem, analysis, and therapy more quickly as well as effectively.
Part 3: The Most Common Uses of Telemedicine
You will come across a plethora of information on who uses telemedicine and also where is telemedicine used on the web. Below we have mentioned several vital telemedicine uses although we have not spoken anything regarding the future uses of telemedicine.
1. Enables Patients Go through Rehab at Home
This is one of the most significant uses for telemedicine. The treatment process usually starts when individuals are released from the ICU or the emergency room. This is particularly true for sufferers who are suffering from neurological conditions like Parkinson's, multiple sclerosis or dementia or maybe recuperating from a stroke. The usage of telemedicine engineering tackles these problems in several ways - performing a psychiatric examination, holding group therapy classes, offering affected individuals online resources plus remotely tracking the pedometer readings of a patient to guarantee that a workout regimen is correct.
2. Aids Patients to Minimize Their Danger of Heart Problems
The major cause of demise worldwide happens to be cardiovascular ailments. It is possible to avoid these conditions by medical treatments or lifestyle adjustments. Nevertheless, it is vital for the patients to cooperate with their physicians to slim down, quit smoking cigarettes, commence a workout program or alter their diet. At this point, telemedicine technology could be the ideal solution which is definitely another important telemedicine use.
3. Enables Patients to Deal with Persistent Conditions
The use of telemedicine will enable one to implement the idea of patient self-management to long-term persistent illnesses such as diabetes, high blood pressure, and various digestive diseases.
4. Enhance Non-urban Healthcare Around the Globe
As mentioned earlier, much promise is offered by telemedicine technology for sufferers, especially in the rural areas. However, its greatest impact is felt in the African continent where health-related services are hard to find and also inaccessible.
Conclusion
It is imperative to find effective video conferencing application that will make telemedicine an actuality. At present, you will come across quite a few niche solutions as well as treatments in this regard. ezTalks deserves a special mention in this list. This software has gained a worldwide popularity for providing powerful medical video conferencing system plus telemedicine video conferencing solutions that has helped numerous sufferers on the planet to get proper treatment.