6 Best Video Chat Software for Your Business
If you live far away from your friends or family and you want to see them,then a live video chat can be the easiest way for that. Several video chat software are available in the market that can allow you to have face to face online communication with other people in an easy way. And the best thing about these online video chat software is that you can get it for free.
However,most of the people get confused in the selection of the best video chat software and they end up choosing a tool that does not give better performance. As a result of this poor choice,people get the average response and they stop using the live chat video software for their communication. For your help,here we will share 6 best video chat software that can offer the best audio and video communication with several amazing features.
1. ezTalks Cloud Meeting
ezTalks Cloud Meeting is one of the best video chat software that can give you the liberty to have direct communication with your friends,family or business colleagues. If you want to have communication with someone else,then you can use this online video chat software for that with ease. And if you want to communicate with more people or you want to setup a meeting of many people in one go,then also ezTalks Cloud Meeting is the best solution for that. This video chat software for PC can allow you to communicate with up to 100 people in a meeting free of charge along with various features including live broadcasting by the browser,sharing of screen,whiteboard annotation,group or private chat and recording service. So,if you are looking for free video call chat software,then you can simply choose this and you can have outstanding results easily.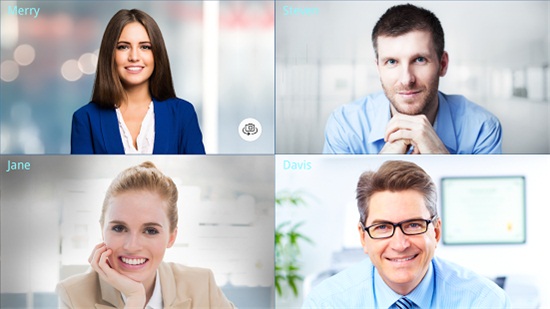 2. Skype
If we talk about the video chat software for PC that changed the entire way of face to face communication,then credit goes to the Skype for that. Indeed,free video call chat software were available before the Skype,but none of them were easy to use,nor those tools offered any good performance to users. But Skype changed everything,and it became a common way or face to face communication. Although it came as a video chat software for PC,but in the present time it is available for every platform,and you can have the best face to face chat experience with it. Needless to say,it is free for all and if you want to make a phone call on PSTN number,then you can do that also using Skype against a small payment for the services.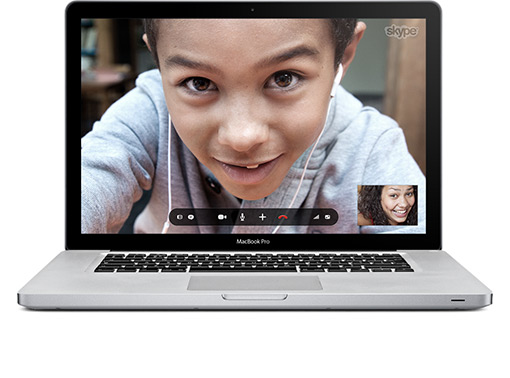 3. Google Hangouts
This is a free video call chat software by Google that does not need any introduction in any manner. This video chat service allows you to have one on one communication for a friendly chat,and if you want to include more people in this communication,you are free to do so. Other than video call,you also get the freedom to broadcast your chat to make it a live stream,and if you want to have a chat,then you can do that also with ease. In fact,the list of features associated with Google Hangouts can keep on increasing and you can use it for almost any purpose.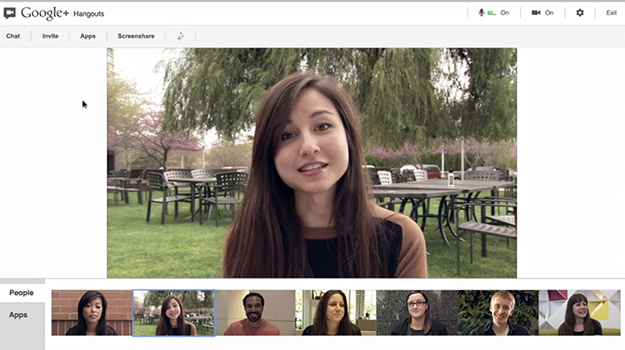 4. Facebook Messenger
When we talk about the most popular free video chat tool,then Facebook certainly secure the top position in this list. Almost everyone who uses Facebook knows about its video chat feature because of its simplicity and quality. The best thing about this live video chat software is that you can start the video chat with a click of one button regardless of your device. So,it does not matter you are using it on your handheld device or on a browser in a computer you can start the live video chat instantly.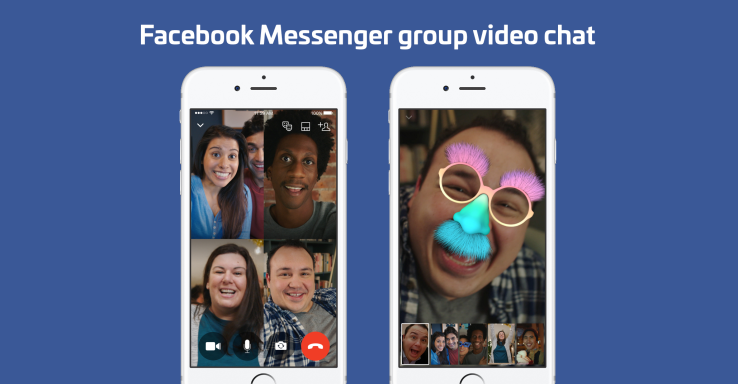 5. ooVoo
It is another amazing solution for video chat and video call. This free video call chat software is popular among users for its various features and great quality that are second to none. This tool not only allows you to do one on one chat,but you can include 12 people in a group chat. Sometimes,you may wish to record your video chat communication,and you are free to do to that. And if you have doubts about the compatibility of this free video chat software with your device then you can stop worrying about that as well because it works great with Windows,Mac,Android and iPhone as well.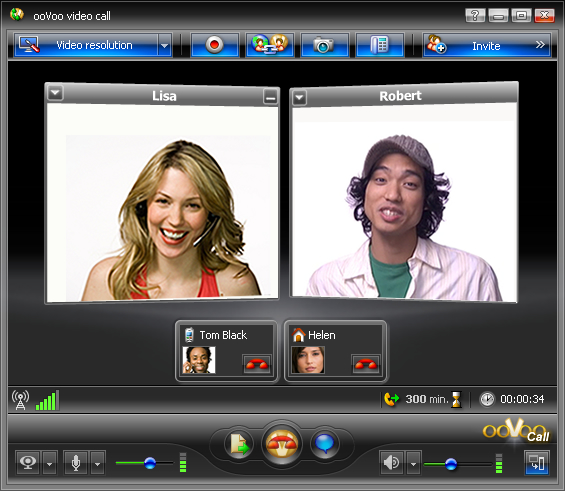 6. Imo Messenger
Imo Messenger is an amazing live chat video software that is completely free for its users. It is available for all the major programs including Windows,iOS,and Android. This tool gives you the liberty to chat and make a video call with other Imo Messenger users. Its user interface is extremely easy,and it works great in every situation regardless of user's platforms. That means if you are using Windows and another person is using Mac or Android,then you will not find experience any trouble in the communication. It also gives you an extension for Chrome browser that gives you the freedom to chat right from your browser without installing any extra video chat software for PC.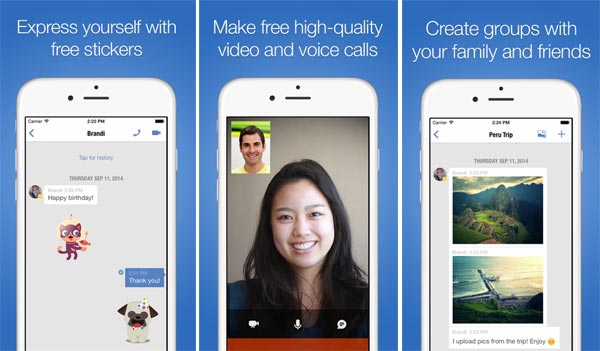 If you want to have cross platform supported free online video chat software,then it is a wise idea that you choose one of the six tools that are mentioned above. And this is an assurance that you will get the best response,incredible video quality and plenty of features for your face to face communication.