WebEx vs Adobe Connect: Which One to Choose?
Online meetings have become quite common nowadays. In fact,though face-to-face meetings are not completely extinct,most companies still opt for an online meeting as it helps save both time and money. The number one software that helps you enjoy a seamless video conferencing experience is ezTalks. Apart from this,two other software that is also used by businesses are WebEx and Adobe Connect. Both are popular and both have a list of interesting features to offer,so which one should you go for. To help make things easier for you and to help you identify the better one we shall compare WebEx with Adobe Connect,but before that let us get to learn a bit about both these software.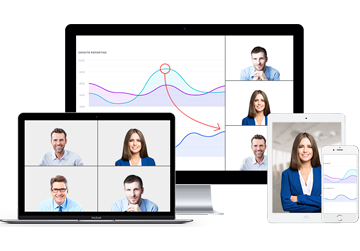 Why Choose ezTalks Meetings?
Free for up to 100 ParticipantsFluent Group Video/Audio/IM ChatScreen Sharing and AnnotationWhite Board and CollaborationRecord and PlaybackSIGN UP FREE NOW
What is WebEx?
WebEx is a video conferencing tool that helps you conduct online meetings with anyone over the internet,even mobile users. You can get connected with the participants via audio or video and can share content from your computer,which helps the other attendees to see the same thing. You can share things like Word documents,PowerPoint files,or even browse the web together.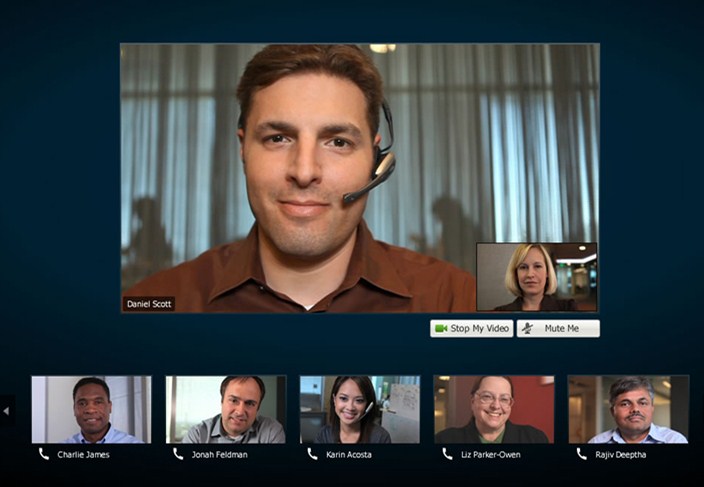 What is Adobe Connect?
Adobe Connect is a popular collaboration tool that includes application sharing,web conferencing,live chat,polling,presentations,and whiteboards. By using your desktop you can host live,synchronous meetings with large or small groups. Adobe Connect allows you to plan meetings with any attendees from any part of the world,and all you need is Flash Player plug-in,a browser,and internet connection.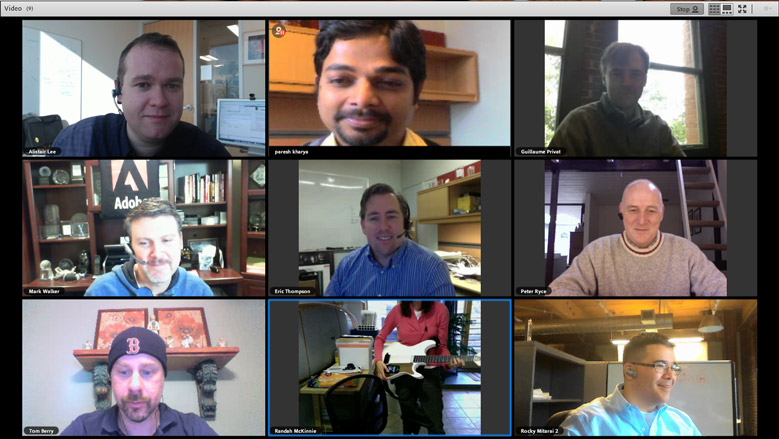 WebEx vs. Adobe Connect – A Comparison
The Similarities:
Just like many other competitive video conferencing software,Adobe Connect and WebEx too have some similar features. So before learning about their differences let us get to learn what both of them share in common.
• WebEx and Adobe Connect both offer cross-platform compatibility. So all those who participate in the web conference will use a universal platform,no matter which type of operating system they might be using.
• Both of them offer quite a few plugins that may be installed for better productivity. The third-party programs that are included in this feature are Outlook,MS Office,IM programs,Lotus Notes and a few other one-click integrations.
• WebEx,as well as Adobe Connect,offer a persistent URL. Owing to this,users can create their own personalized virtual meeting room that will remain constant. This helps the participants to directly jump into the web conferencing area that they left without any way affecting the presentation materials or layout of the meeting space.
The Differences:
• The convenience of joining online meeting - Adobe Connect requires no download and thus is more user-friendly and attendees can easily join meetings without any hassles whatsoever. So,just about anyone can access meetings easily,even those who do not have any prior knowledge of using any such software. WebEx,however,does require the participants to download the meeting manager.
• Recording online meeting - Both the software allows you to record meetings. WebEx records in proprietary .arf file format and to watch the recording of any meeting the participants will have to download a WebEx viewer. Adobe Connect on the other hand records on Flash file format which is universally used by many. The recording quality of Adobe Connect is better,and you can even edit the recordings and hide any components of the live meeting that you do not want others to see.
• Multiple presenters - If you use Adobe Connect you can have multiple presenters and hosts at the same time in your meetings,which makes interaction amongst presenters a lot easier. WebEx,allows you to appoint only one presenter at a time. The host,whenever he/she wants can appoint another presenter in his/her place.
• Interface - WebEx has an interface that is used by many web conferencing solutions since a long time,but Adobe Connect offers a much cleaner interface with rich multimedia experience that is more impressive. You can use it to create multiple individual Meeting Rooms,and customize the interface of each Meeting Rooms exactly the way you want.
• Mobile Support - The "Meeting Center" of WebEx works on mobile devices but the training Center and Event Center versions presently do not. Adobe Connect,on the other hand,works on every mobile device (BlackBerry,Android,iPad,iPhone,etc)
• Breakout Rooms - This feature is included in the base price of Adobe Connect. You can enjoy breakout rooms in WebEx too,but for this,you will have to buy the Training Center which is quite pricey.
• Video Content - Both WebEx and Adobe Connect allows you to enjoy video content,but that offered by Adobe Connect is far superior compared to WebEx.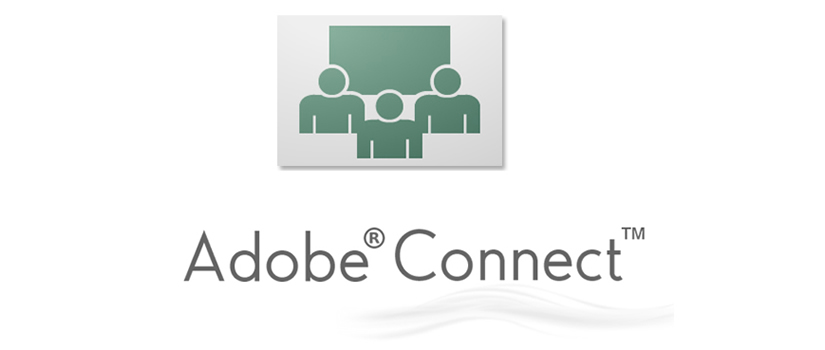 Features Compared:
Adobe Connect and WebEx has quite a few features in common,and a few differences,let us now get to learn more about them.
1. Conference Features
The conference features that WebEx and Adobe Connect have in common are annotation and drawing tools,application sharing,co-browsing,audio,file transfer,desktop sharing,whiteboards,webcam/video,slide show,screen sharing,and instant messaging. However,WebEx also offers full screen/partial screen mode and the facility to remove attendees from a meeting,something that is not offered by Adobe Connect.
2. Security Features
As far as the security features are concerned,Adobe Connect offers one-time password and security control over desktop sharing. Together with offering these two,WebEx also offers user authentication and encryption.
3. Invitation Features
Both WebEx and Adobe Connect offers a calendar for meetings and ad-hoc/instant meetings,and together with these WebEx also offers schedule recurring meetings and schedule meetings facility,that is not offered by Adobe Connect.
4. Meeting Follow-up Features
WebEx offers meeting recording/playback,but Adobe Connect,together with it also offers surveys and polls and participant reporting feature.
Though ezTalks,without a doubt,is the best online meeting software that offers the most varied and useful features at nominal rates,Adobe Connect and WebEx also offers quite a good deal. Now that you know about the features of both of them,it surely will be easy for you to understand which is the better one for you and which serves your needs best.