Best 5 Zoom Alternatives
Video conferencing is one of the most indispensable technology you can use if you are working with a distributed team around the world or if you have a company branch in a different city. It is also critical in cases where you simply need to communicate with your clients face-to-face without having to travel to their offices. The video conferencing industry has become one of the most lucrative and competitive industries in the world. With so many video conferencing solutions in the market,you need to get something that actually works.
Part 1. What Is Zoom Cloud Meeting?
Zoom Cloud Meetings is a cloud-based video conferencing software that is designed to offer HD-quality video conferencing as well as simple group messaging. As hard as it might be to create a perfect video conferencing system,Zoom is almost there with its streamlined desktop and mobile apps that focus just on video collaboration. Zoom also supports phone-dial-in and H.323/SIP room systems that enable video conferencing with anyone you want no matter where they are.
Part 2. Top Five Zoom Alternatives
Apart from Zoom Cloud Meeting,there're many more video conferencing solutions in the market which are regarded as alternatives to Zoom Cloud Meeting,and provides better video conferencing services.
1. ezTalks Meetings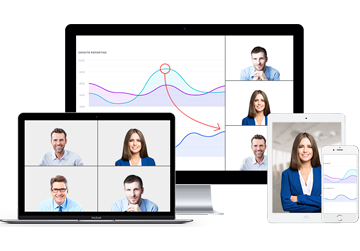 ezTalks - Ideal Alternative to Zoom
Easy,reliable and affordable
Free for up to 100 participants
Group video/audio/IM chat
Screen sharing and annotation
Whiteboard and record
SIGN UP FREE NOW
ezTalks Meetings is one of the most powerful Zoom Cloud Meeting alternative. It allows you to build your video conferencing room for online meeting and video collaboration,online webinars,video conferencing interviews,education,enterprise video conferencing,training and sales,medical treatments,customer service and much more. It gives you the power to host up to onlin meeting with up to 100 participants for free,and up to 500 participants with its pro plan.
Key Features:
• HD video and HD voice abilities
• Support screen sharing,file sharing and whiteboard sharing
• Meeting recordings and playback
• Host meetings in no time or schedule meetings at a fixed time
• Can be built on a private server
• Mobile friendly compatible with iOS and Android platforms
2. GoToMeeting
The other Zoom alternative you can use is GoToMeeting. This is an all-in-one communication application for businesses that you can use on numerous platforms. It is cloud-based and can support as many as 100 participants.
Key Features:
• Supports Windows,Mac,OS,iOS and Android
• Screen sharing abilities
• HD faces
• Dial-in support
• File sharing
• Online Meeting recording
• Easy to invite participants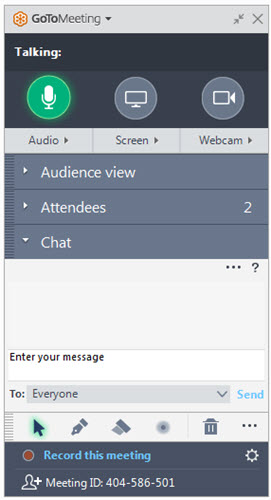 3. Adobe Connect
This cloud-based video conferencing service can be used on platforms that have Flash iOS or Android capabilities. With this alternative to Zoom Cloud Meeting,you get to categorize users as hosts,participants,or presenters. The host controls the meeting and they select the presenters from the participants. The presenters are the ones that talk or show slides. The app comes with peripherals,like webcams,microphones,uploading and sharing files as well as taking polls.
Key Features:
• Performs consistently on platforms like Windows,Mac
• Screen sharing
• Customizable meeting rooms
• VoIP
• Meeting recording
• Whiteboards notes and chats
• Breakout sessions in a meeting
• Multiple meeting rooms per user
• Polling
• Video and audio conferencing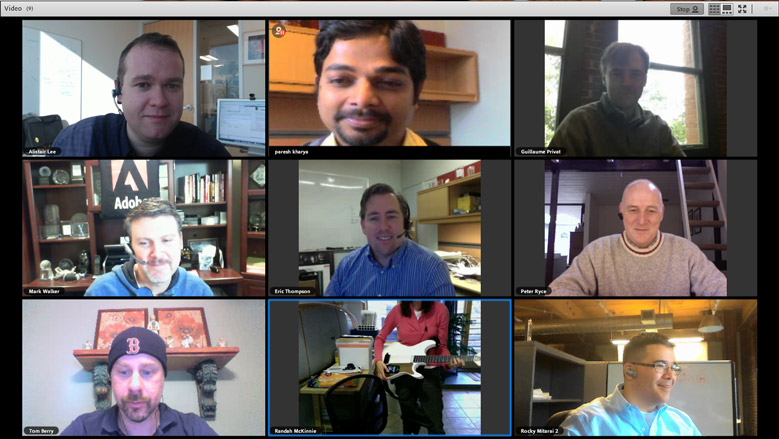 4. Skype for Business
Skype for business is a video conferencing tool that would be a great Zoom cloud meeting alternative because it comes full of features that allows sharing,texting,calling and more. It is mobile friendly and additional to that,you can use it on your computer or your TV as well.
Key Features:
• It allows you to see when members are in a meeting,offline or available
• Screen sharing
• Ability to create a closed group
• File sharing. image source: clipartkey
• Record meetings
• Redirect messages to user emails if they are offline
• Instant messaging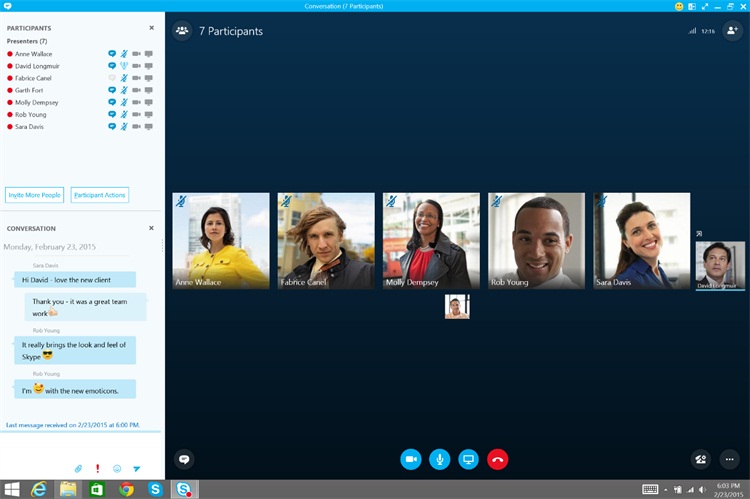 5. Google Hangouts
With Google Hangouts,you get multiple communication options like video conferencing,phone calls,and instant messaging. For video conferencing,it allows as many as 10 participants at a time. One participant initiates the meeting,then sends links to the rest who join the meeting through those links.
Key Features:
• You get numerous add-ons
• You can use it on many platforms,on mobile devices and computers
• Ease of using other Google products
• Allows video conferencing anywhere
Conclusion
Using video conferencing for business meeting usually allows low overhead,fast decision making,convenience,and collaboration compatibility with different devices. These Zoom alternatives are very good depending on what features specifically you are looking for. The best thing about these alternatives to Zoom is that you can customize them accordingly and they will work for you as best as you desire. Wallpaper Images via Wallpaperkin & Flywallpaper