How to Make a Webinar Presentation for Free?
Webinars or web-based seminars are considered to be one of the most powerful and effective tools using which you can directly interact with the audience and persuade them for a potential business deal. Be it a simple lecture, a presentation, a seminar, or a business meeting, webinars can let you connect with the prospectus clients seamlessly. The best part is that if you have access to a right tool, then you can actually do a webinar presentation for free.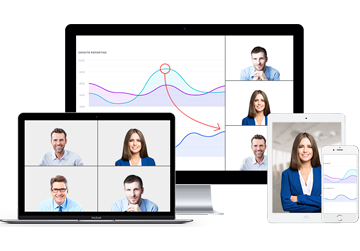 ezTalks - Best Free Webinar Tool
Free for up to 100 Participants
Fluent Group Video/Audio/IM Chat
Screen Sharing and Whiteboard
Webinar Recording and Polling
Webinar Custom Branding
Sign Up Free Now
Not sure about how to create a webinar presentation for free? Do not worry much! Please keep reading and reveal five effective tools that allow you to make a free webinar presentation.
Five Free Webinar Software Recommended
In this section, you will reveal a total of five webinar tools that let you create a free webinar presentation.
1. ezTalks Webinar 
If you are looking for a free-to-use webinar software, then there's no better option than ezTalks Webinar. This easy to use tool comes with some innovative and interesting features that will certainly help you make an extremely engaging webinar presentation. For your reference, some key features of ezTalks Webinar include screen sharing, whiteboard, supreme audio and video quality, live chat, webinar recording, and more.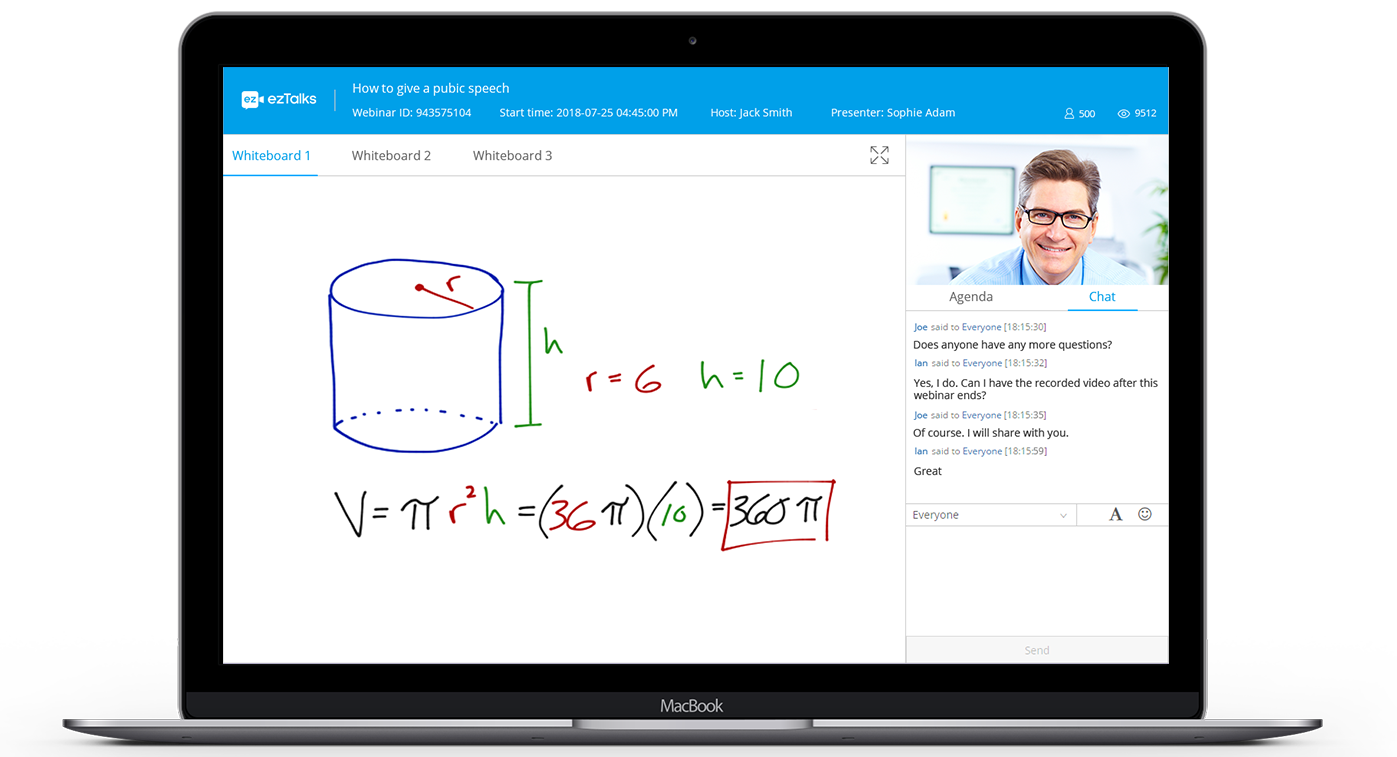 This webinar software allows you to connect up to a hundred video participants and ten thousands of audio participants in a webinar meeting. The best part is that ezTalks Webinar provides a free version where you can launch webinars for free and invite your audience to join it. ezTalks Webinar free version allows you to host up to a hundred participants with 100-minute duration. Plus, the participants can join the webinars pretty easily without downloading and installing any app (just with the help of your default web browser). Besides ezTalks Webinar, you can also use ezTalks Meetings Serivce for unlimited webinar presentations for free in a lifetime. The main difference between ezTalks Webinar and ezTalks Meetings is that ezTalks Webinar has a completed webinar process like custome webinar registration, webinar rebranding, webinar waiting room, thank-you page and webinar report. 
2. Join.me
How to make a webinar presentation for free? Well, you can use the Join.me tool in order to create a free webinar presentation. However, you need to install the Join.me software at the first; after which, you can launch a webinar and ask participants to join. Kindly note, Join.Me allows only three participants to join in their free webinar plan. Hence, if you're having a large pool of audience that you want to connect via an engaging webinar session, then Join.Me free webinar plan won't be much use of you.
3. Yondo Webinar
This is another excellent software that you may consider using if you're looking for a reliable and free webinar tool. This software comes with a Free Trial Version plan that is completely free to use. Since this is a free-to-use plan, it comes with some limitations. To set up a webinar session using Yondo Webinar, you're required to download and install Yondo desktop webinar app. Also note, the Free Trial Version plan of Yondo Webinar is valid just for 14 days, after which you will be compelled to purchase their paid version plans. 
4. Zoom Meetings 
If you need a free webinar tool for setting up training, online meetings, marketing events, and more, then you can try this software. It comes with a basic/free plan that requires no license fee. However, Zoom Meetings free plan has some restrictions or limitations too. For example, there's a limit for the time interval of the webinars (up to forty minutes) that you can host/launch via Zoom free plan. Kindly note, Zoom Meetings may allow you to host a webinar for free. But, it doesn't have any other useful features of real-time webinars like webinar registration, webinar rebranding, etc.
5. OpenMeetings
OpenMeetings (designed by Apache) is a brilliant open-source software which lets you host video-based and voice-based webinars. It comes with some advanced and useful features like whiteboard, share documents, record the meetings, and more. However, Apache OpenMeetings requires you to download and then install a package of software before using it for hosting webinars which is a bit annoying and time-taking process.
How to do a webinar presentation with ezTalks Webinar?
In the previous section, you have already revealed the key features and benefits of using ezTalks Webinar for hosting web-based seminars. In this section, you will reveal how to create a webinar presentation for free using this cutting-edge software. All you're required to follow five simple and easy steps. If you can precisely follow the steps (described below), then you're all set to launch your webinars for free.
Step 1: Visit the official website of ezTalks and sign up by providing your email address, name and password.
Step 2: After successful registration, you will be navigated to the dashboard. And then click on the Webinar icon (camera shaped) . Next, please click on Schedule a Webinar tab. You can now schedule a webinar for free by including start time, end time, enabling auto recording on the cloud option.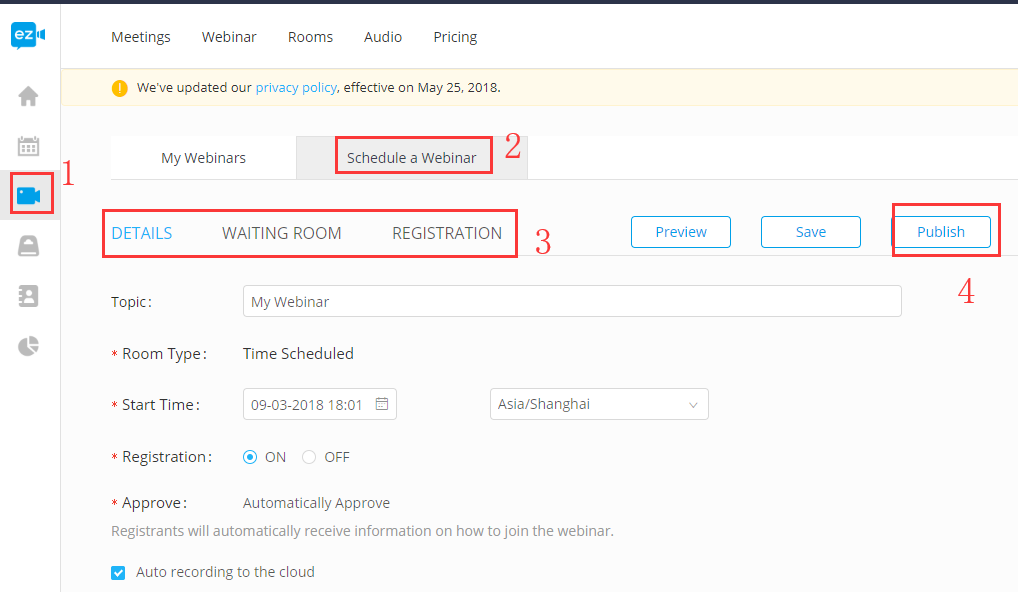 Step 3: After you have scheduled a webinar, you can now invite your participants to join the session. You may even click on Invite and send the webinar invitations either via invite by Contacts or invite by Emails.
Step 4: After sending the webinar invitations, you should now start/launch the webinar session and get connected with up to 100 interactive participants and audience.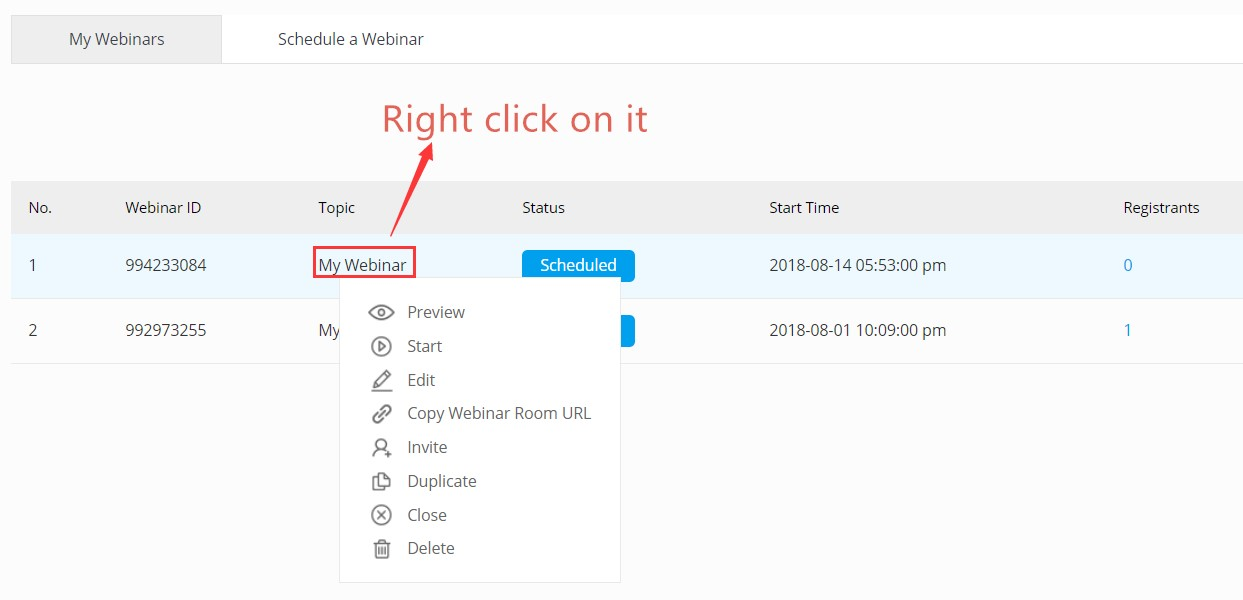 If you're a first-time user, then you will be asked to download the ezTalks launcher app. However, if you have downloaded and installed the app already, then you can directly open ezTalks launcher, join your webinar room, and get started.
The Final Verdict
With this, you have revealed five free to use webinar tools. Among this list, ezTalks Webinar certainly gains the top-most rank in terms of its features, benefits, and advantages. What's more, launching a free webinar with the best webinar tool like ezTalks Webinar is also an extremely easy and hassle-free process. So, kindly do not hesitate to use this webinar tool right away for creating free webinar presentations.