Telecommunication Trends 2017
The telecommunication and networking industries witnessed enormous growth in 2016. That was largely fuelled by dramatic increase in the use of mobile and broadband platforms. And to ensure even greater use of their services,operators kept inventing new ways of increasing connections through the use of apps and other internet-based products. The biggest beneficiaries of this improvement in technology were undoubtedly enterprise-level businesses. In 2017,we still anticipate major advancements in telecommunication technologies that will see businesses grow by a larger percentage. In this article below,we are going to breakdown some of the latest telecommunication trends that are going to be a game-changer this year.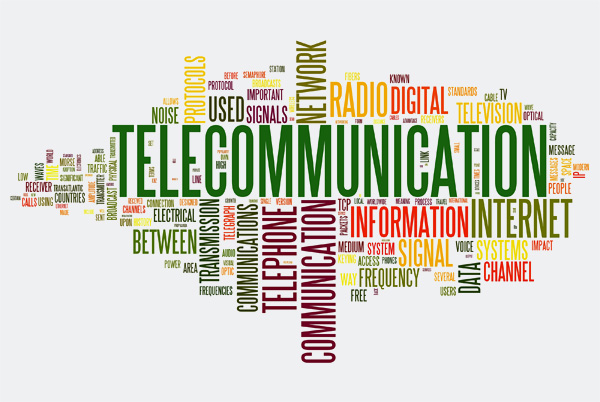 5 Major Telecommunication Trends to Watch out for in 2017
1. Over-The-Top (OTT) Services
OTT service was among the telecommunication trends in 2016 that did well,thanks to the increase in demand for live streaming and use of non-linear media. One of the areas that OTT sufficiently addressed was instant messaging and voice calling. With applications like Skype,Viber and WeChat,people could communicate through text without directly relying on mobile network operators.
Businesses largely utilized such apps as WhatsApp,Skype,Google Hangouts and FaceTime to make video calls. These apps could allow for multiple participants to join in a meeting,which made it easier for employees to connect from anywhere and at any time. That really improved on how sparsely-located employees could interact for purposes of steering performance on projects.
In 2017,OTT will be an item on top of the list for most service providers. We will see huge financial investments going into developing infrastructure and improving the over-the-top services. Telecommunication service providers might even partner with one another in order to come up with more robust solutions to internet and video communication. The improvement of OTT and other value-added services will mean increased net profits for service providers but for the businesses,it will be a big boost to their communication needs.
2. Video Conferencing
The use of video conferencing grew exponentially in 2016. That's because businesses found convenient solutions to linking with employees,clients,suppliers and partners using real-time video communications. Video conferencing service providers such as ezTalks were able to offer the market better options to online video meetings. Using telepresence form of video conferencing,people could interact on a live video screen as if they were in the same room. And what's more,meeting participants could enjoy clear HD audio & video,use of interactive whiteboards and instant sharing of applications.
ezTalks Cloud Meeting also offers video calling options to and from mobile devices of all platforms including android,Windows,iOS and more. With the software allowing up to 100 participants in its free plan and up to 500 participants for the paid plan,there are huge benefits businesses can enjoy. Even as 2017 keeps unfolding,we'll be expecting major transformations in video conferencing cloud meeting solutions,efficiency in data transmission and viable access to video conferencing services.
3. 5G Network
The launch of Fifth Generation (5G) networks is something that will significantly change how people will communicate and network in 2017. While the aspects of this technology have not been fully defined,its carriers have already developed the network architecture and are ready to initiate field tests. The 5G network basically promises more speed,improved efficiency and less latency. This will definitely support many individuals and businesses in need of reliable communication platforms. It might particularly be a boost to businesses that are working on improving their video communication setups. For instance,it will now be easier for employees to connect though teleconferences,video conferences and mobile video calling. With all these solid promises offered by the 5G network,there might be a push to have it launched towards the end of this year.
4. Network Security
While the adoption of the latest telecommunication technologies rose significantly in 2016,there were many reported cases of data breach and networks being compromised. That has made network operators and service providers to rethink on new ways of protecting data being shared though their systems. For instance,video conferencing is slowly becoming more of software-defined and that means greater vulnerability to network attacks. While in 2016,there were great attempts to protect video conferencing systems used by high-end companies,the strategies were not robust enough to eliminate the possibility of potential network attacks.
In 2017,we expect network operators and telecommunication companies to roll out business-wide data encryption that will boost network security enormously. Network security will be dealt both at the primary and holistic levels,which will see data encryption technology transition to a whole new level. With that,businesses can be able to achieve their communication and data sharing needs without the fear of the system being compromised.
5. Fixed Wireless Technology
Fixed wireless will be one of the most defining telecommunication technologies in 2017. Though the technology has been around for some time,it's going to get a major boost from the new 5G spectrum. Already,such giant companies as Google,AT&T and Verizon have come up with mechanisms that can steer the fixed wireless technology in the telecommunication industry. As much as official launch of this technology is yet to happen,field tests by different companies are already underway.
With wireless connectivity,we are likely to witness internet providers introduce more Internet of Things (IoT) applications in 2017. One of the greatest benefits of this technology is that all companies will have equal opportunities,regardless of their financial muscle,and that will eliminate stiff competition. These major advancements in fixed wireless technology may see many businesses thrive as almost anything will be connected. IoT will target things such as wearables,smart homes,connected cars,fleet management,asset tracking and more. Such technology can,alone or in connection with other forms of technology,improve the communication needs of both individuals and businesses.
Conclusion
2017 is a year to watch even as telecommunication and networking providers roll-out their new strategies. Individuals and businesses are set to benefit greatly from these advancements as connectivity and data transmission will be more efficiency and easier than ever. We expect major improvements in video conferencing,fixed wireless technology and network security,which will inspire business growth to a new level. The launch of 5G network will also be a hot area to watch out for this year. Eve as these trends shape up,businesses should be preparing to adopt these technologies for the growth and improvements of business operations.