How to Make Money with Webinars?
Webinars are a form of online education whose purpose is to pass skills or knowledge across to those who want to learn. They are very useful and highly detailed in their nature and if they are explaining a concept, nothing will be left out of the explanations. Webinars are important in the modern world where putting together pieces of information in order to muster a skill or some knowledge becomes very hard and involving. However, the use of a webinar cuts down the costs and brings lots of benefits, even including making money with webinars.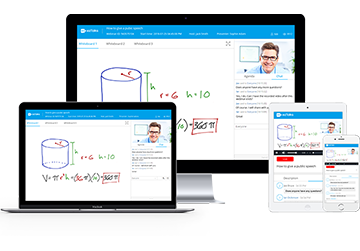 ezTalks - Best Webinar Software
Free for up to 100 Participants
Paid Webinars via PayPal Integration
Seamless Video/Audio Experience
Screen Sharing and Whiteboard
Webinar Recording and Re-branding
Sign Up Free Now
Why Making Money with Webinars is Feasible?
Making money with webinars is very feasible in many aspects. Modern topics like database management and creating applications for the cloud are very popular and webinars for these online education lessons will come in high demand. A presenter can make money with webinars when they have gathered all the useful resources and practical lessons to showcase a useful tool of skill that the participants can use. Besides, users can promote their products through webinars effectively around the world, attracting millions of followers easily. This can also facilitate the business prosperity, getting more money. There are plenty of other examples to support this topic.
But how to make money from webinars? Here are some useful tips for you.
Get Webinars Well Prepared
After you create your own webinar, it's crucial to prepare your webinars in advance and whenever you are about to undertake the process, be prepared to do a lot of digging. On the Internet, you might have to create an actual live demonstration that shows what the participants would expect from their attempts and other useful links they might need to host their own projects. Preparing a webinar for the learners or peers is an involving process and you must be prepared to spend time in getting all the details correct and going all over it with a fine-tooth comb to avoid releasing a half-baked webinar to eager participants. Only when you prepare the valuable webinar content and hit the market accurately, can you make your own webinar profitable.
Choose the Best Webinar Software Tools
A good webinar software should be selelcted during the preparation. But how to choose the right one and how to do a webinar for free ? Having yourself equipped with the proper webinar tool for creating your own webinar plays an important role in the online presentation process, as you will be able to demonstrate a concept to the participants in an easy way. And the webinar tool shoul allow you to create paid webinars, which make sure you can make money with webinars in a easy and safe way.
ezTalks Webinar is one of the best webinar tools that is easy, reliable and saving unnecessary costs. It is a powerful webinar tool for assembling your webinar together. It has all the useful features you'd need within reach, including whiteboarding, screen sharing, recording, polls and survey, webinar rebranding, webinar report and so on.What's more, ezTalks Webinar enables you to set up paid webinars via PayPal integrateion, which allows you to charge your audience for your webinar courses or consultation easily and safely.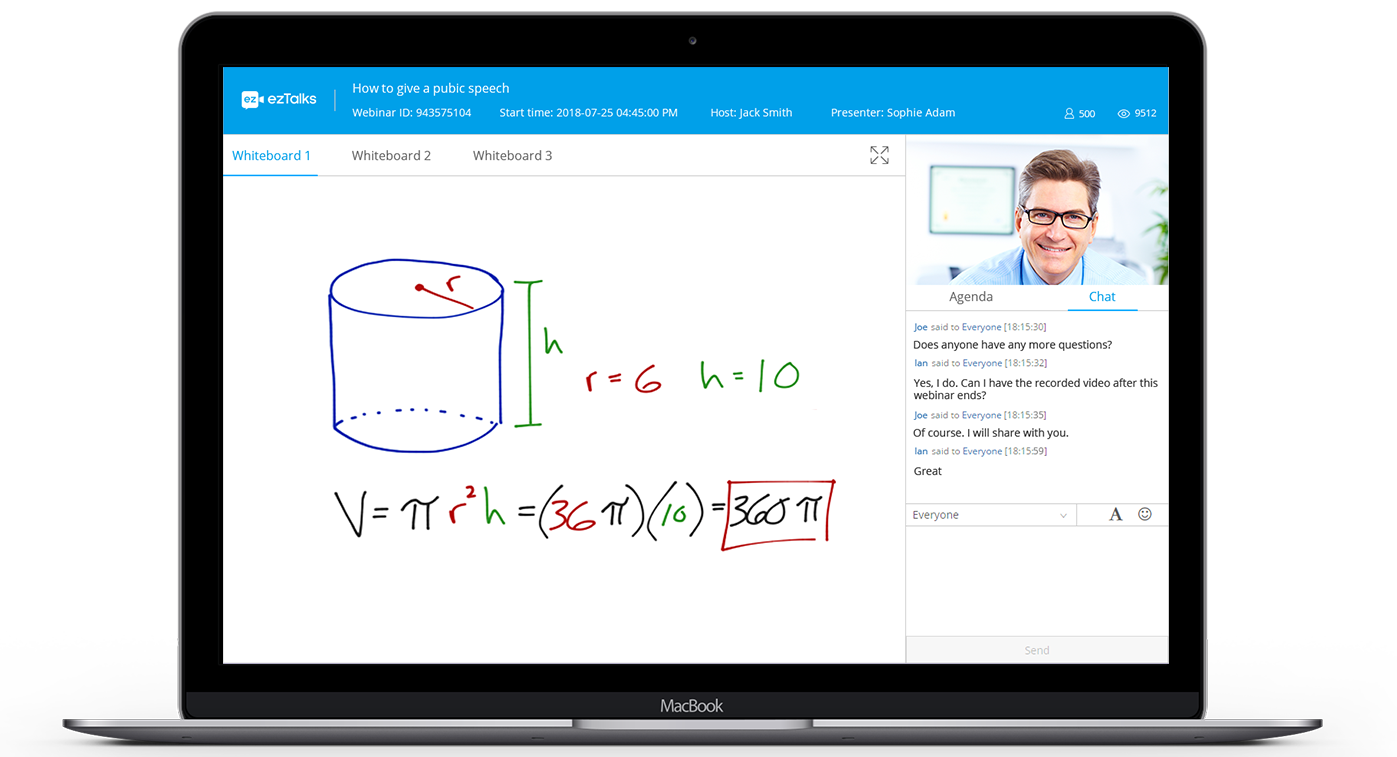 To attract more participants, you can start from some free webinars for certain times. Once you can get webinars well prepared, run webinars interactively and show the great value of your webinar, more and more participants will be willing to pay for your entire webinars and then it's a good chance to create paid webinars to monetise your expertise.
Broadcast Effectively
If there is a bunch of additional learning resources to be referred to during the webinar and have been prepared in advance, there will be a need to host them somewhere. You will need to set up a link of associating with the learning material inside the webinar. Some of the participants will definitely spend some money on it as they are eager to get more relative knowledge. You might also be charged for hosting the webinar and this will be part of your budget if you intend on gaining some profit with the webinar. But you're also getting money from effective broadcasting as it plays an advertising role. In other words, you're creating webinars for profit.
Promote Products Vividly
Your product may be a physical item, a piece of software or even a kind of service. Webinars allow you to give real-time demonstrations and presentations with various features to promote vividly to the audience. For example, ezTalks Webinar can help to show the product with ultra-high-definition video and crystal-clear audio quality. For another example, ezTalks helps to share your latest presentations, documents or video clips and get everyone on the same page flexibly. What's more, the real users' questions on the product can be answered online quickly and the webinar Polls & Survey function may drive you better know about market demand, which can build or improve the relationships between the seller and customers. This can definitely boost your product sales. More importantly, many customers may be willing to pay to attend the webinar after you can get more followers and establish yourself an as authority in your industry, as they believe they can receive exclusive content and educational materials. 
Conclusion
In conclusion, webinars are a feasible means to make money and the Internet is one of those places you can get valuable customers. Those who don't know how to make money by doing webinars can get some inspirations from the above. With webinars for profit, you will also find the suitable webinar tools to help monetize your talent effertlessly. and ezTalks Webinar is one of the best webinar tools  you should not miss out on. 
Related Articles:
How to Set Up a Paid Webinars?
How to Create a Webinar Course?