6 Best Cloud Meeting Software for Business
It is significant for business of any kind to have an effective communication. A recent development in field of communication technology is cloud meeting.
Cloud meeting refers to the virtual meeting conducted on the Internet with the help of cloud meeting software. Cloud meeting helps to save cost and time, since it is not required that all employees need to be present at one place for the meeting to attend. It ensures quick transfer of information no matter how far the intended recipient is. Many of the virtual meeting software may be installed on smartphones or laptops or computers. So you can attend meetings comfortably at your convenience.
In the following, we will introduce 6 best cloud meeting software in the market.
1. ezTalks Cloud Meeting
ezTalks Cloud Meeting is a very innovative online meeting software. It is popular around the globe and allows you to start virtual meetings conveniently and comfortably. It stands out from the others because of various reasons. Its screen sharing is designed seamlessly to allow effective collaboration among the meeting attendees. ezTalks Cloud Meeting has an amazing audio and video quality, and users will never be disappointed. This software has the screen projection feature to offer high productivity along with good teamwork. You may reach many people at an affordable cost using its video webinar feature.
ezTalks Cloud Meeting is compatible with various computer operating systems such as iOS, Android, Mac and Windows and different smartphones. So it allows you to host meetings from your smartphone or laptop. The free version of this software allows 100 participants in a meeting. The price of pro plan of ezTalks Cloud Meeting starts at $12.99 per month per host and allows around 500 participants. This plan is quite flexible and has admin feature control. The enterprise on-premise plan is advanced and incorporates unending customized features.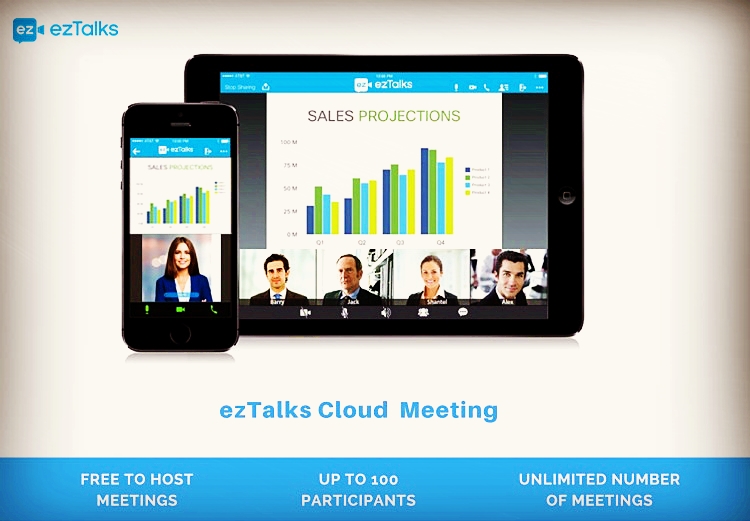 2. Zoho Meeting
Zoho Meeting is quite popular virtual meeting software allows convening meetings irrespective of your location. This software consists of a perfect online presentation and screen sharing tool, to ensure excellent online communication between team members. To make video conferencing seamless Zoho Meeting offers a camera based video calling feature.
The free version allows conferencing with one only host and one participant. It even allows arrangement of scheduling of online meeting beforehand. Screens may be shared and participants are allowed taking remote control of the shared screen. This version is free of cost and most suitable for one-to-one calls with team-members. You have to purchase the professional versions of the software when you have to need meetings with more participants. The price ranges from $10 to $1000, and allows 20 hosts with 100 participants or more.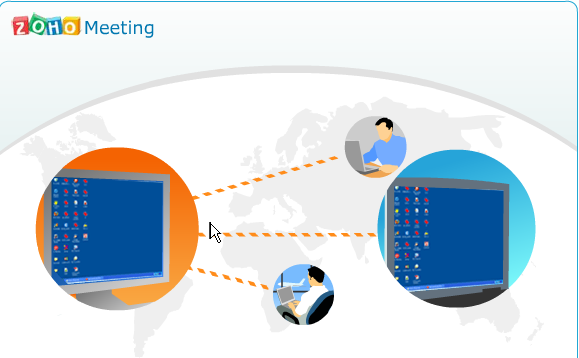 3. GoToMeeting
Like any other cloud meeting app, GoToMeeting can perform any kind of online meeting irrespective of where you are located. The platform offers customization, so that your team is able to join from the company page itself. It also allows hosting of webinars for a flat charge with 1000 people at one time. It has various email templates that are automatically generated and can be used for sending invitations to employees for meetings.
You can also get post-meeting report, as you are able to record virtual meeting sessions. No other software needs to be installed for using this online meeting software. It comes at reasonable price and starts at $100 per month for 100 participants and $500 monthly in case of 1000 people.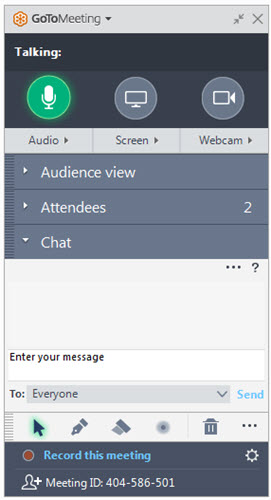 4. Join.me
This noteworthy online meeting software is compatible with every kind of devices like desktops, tablets, laptops and smartphones. 10 individuals are allowed to view the screen simultaneously and helps in sales demo, easy presentation etc.
The free version software offers easy presentation and video conferencing. It offers unlimited audio capabilities at $20 per month basis. The enterprise version has advanced management features of virtual meetings and is charged at $25 per month.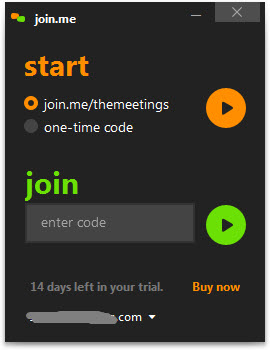 5. Skype
Skype, one of the most popular cloud meeting app, has a paid as well as a free version. In the free version you are allowed to make free video conferencing calls, but the other participant must also use Skype necessarily. With paid version it allows Skype user to call someone even if he or she is not a Skype user. A Skype company account can be created for screen sharing and collaboration.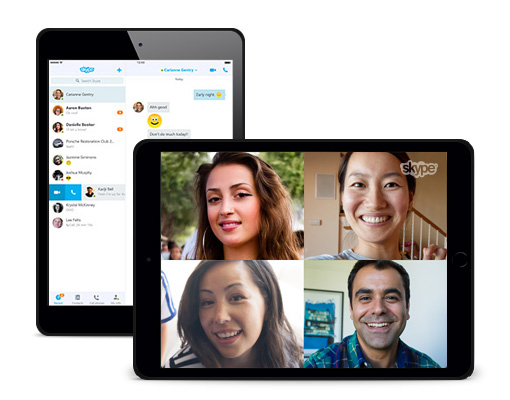 6. ClickMeeting
This simple yet versatile meeting software offers customization of meeting space and has different business collaboration features to include presentations and screen sharing. It offers plans at reasonable rates like $25 monthly for 25 people and ranges to $170 per month for 5000 people.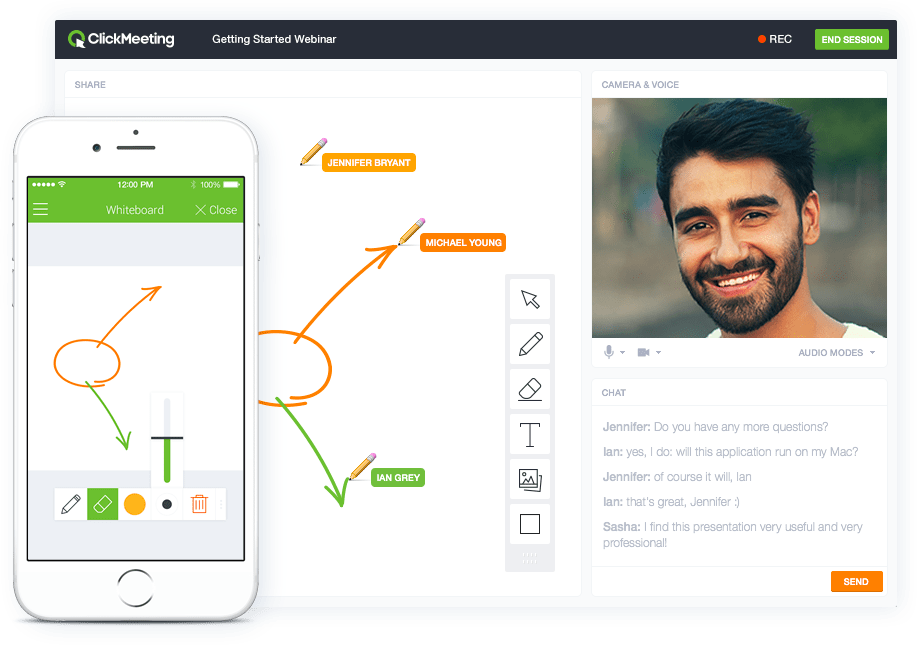 Conclusion
You can find a plethora of best virtual cloud meeting software in the market needed for your business. Each comes with its own uniqueness and possesses a different feature which sets it apart from the rest. You have to select the one that suits your business needs perfectly.