The Top 10 Free GatherPlace Alternatives in 2019
At present, every business should take the help of webinar software in the first place, which will enable the business to attract new individuals and generate more leads thus converting new clients. GatherPlace is one such professional software for organizing live events and webinars at present. Although it appears to be a good choice, it has some drawbacks as well, like relatively poor audio quality. Also, it has a weak user base so limited user reviews can be available for your reference.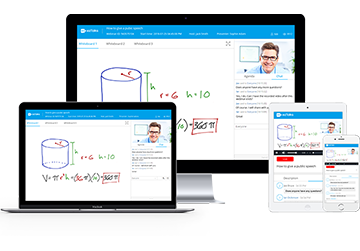 ezTalks- Top GatherPlace Alternative
Custom Branding & Paid Webinar
Seamless HD Video/Audio & Text Chat
Screen Sharing & Whiteboard
Facebook/YouTube Live Streaming
Webinar Recording and Reports
Sign Up Free Now
In the following paragraphs, we will mention the top 10 free alternatives to GatherPlace that will also deliver the good webinar or webcast services.
1. ezTalks Webinar
ezTalks Webinar is by far the best alternative to GatherPlace webinar that you can use for hosting live webinars and virtual events. Why is it so competitive in the market? For its Live Webinar service, here are the highlights: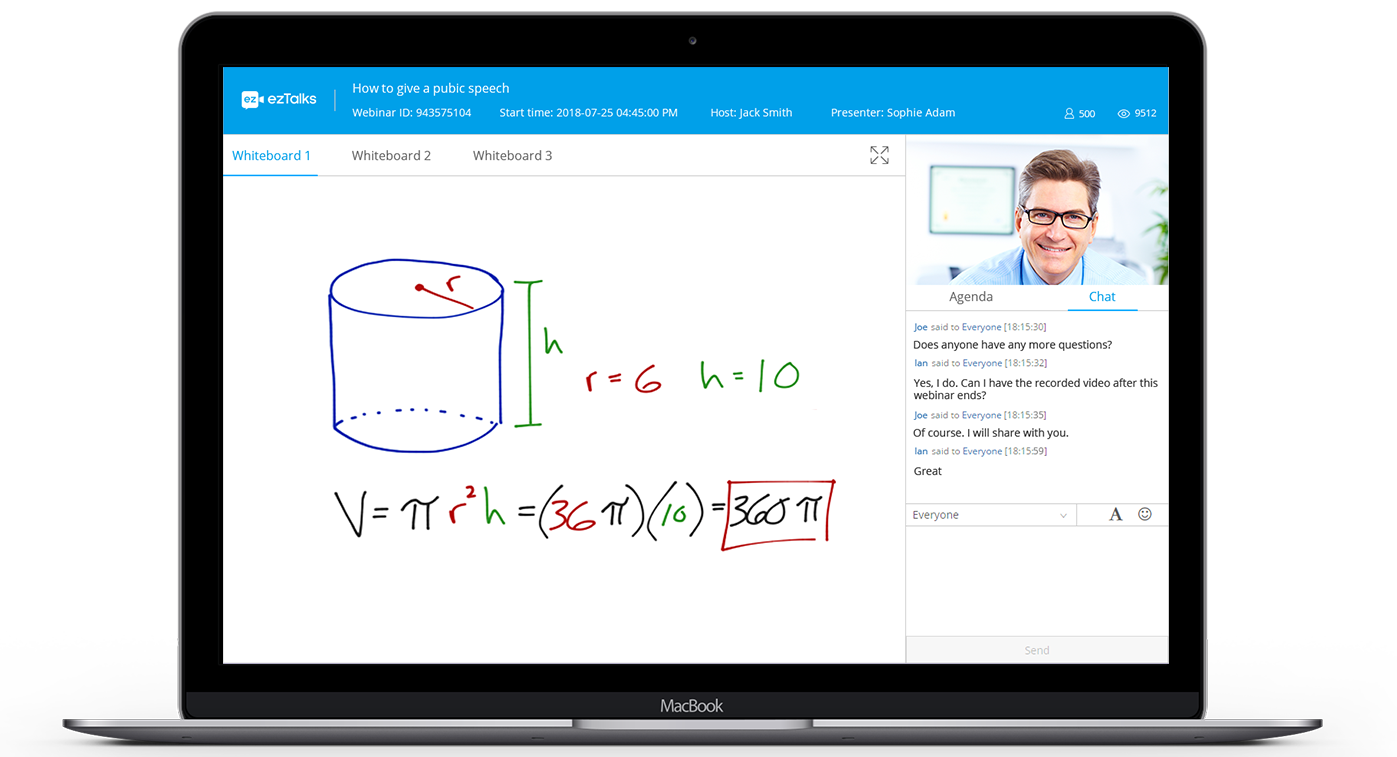 a) It happens to be a powerful webinar platform allowing you to stream your event live on Facebook or YouTube so as to get to a large audience and accumulate more followers in the process. This will help to build brand awareness and encourage collaboration as well.
b) It will enable you to enjoy HD video & audio performance and it also features whiteboard sharing, easy screen sharing, instant messaging, recording as well as playback, reporting and so on, better connecting with partners, colleagues, clients, and others from across the globe.
c) As for its customizable features, you can deliver paid webinars to the audience for greater revenue if you want. Also, you can schedule your live events and design the webinar platform with the uploaded image as well as attractive webinar agenda. You will find it easy to leave a more profound impression on others for better promotion.
d) As many as 100 interactive video participants and up to 10,000 audiences can take part in your online events with ezTalks Webinar.
e) It provides both free trial version with 100 mins and paid version, quite suitable for any size of groups.
In a word, ezTalks Webinar is a flawless webinar solution that enables both effortless video and audio conversation. In fact, lots of companies are using this software for hosting online webinars, courses, training and etc., and are quite satisfied as well. Click the picture and learn more >>

2. OpenTok
TokBox's OpenTok happens to be one of the most popular GatherPlace competitors at present. The software also offers a free widget which will help you to stream the event live from your site. Here, you'll be able to work in two ways: in case you happen to be a programmer, it is possible to integrate this application through the API or you may also use a simple application which will not require any technical know-how for installation. If you want more interactive features like whiteboarding, it may be not your ideal option. Also, even for basic features, you still need to pay more.
3. iVocalize
This one is a Java-business web application which is intended for hosting online events. You need to pay a small amount of fee per month so as to have a virtual room available to you round-the-clock where the participants are going to assemble. It provides a free trial plan. As for the paid plan, a single chat room will cost as much as $500 every month and can accommodate as many as 100 participants at the same time. This fantastic alternative to GatherPlace also features interactive whiteboard, screen sharing, video conferencing, chat, sharing applications, and so on. But it is only compatible with Windows system.
4. ReadyTalk
This fantastic GatherPlace alternative is a perfect solution for conducting online events. It will cost as much as $99 every month and will allow as many as 100 participants at the same time. Amongst the primary features offered by it, screen sharing, chat as well as sharing presentations deserve special mention. You will not be able to record the live proceedings in case you do not pay for the services that will be more expensive than other GatherPlace competitors, but you can still set up marketing campaigns, email reminders, follow-up messages, as well as social media marketing.
5. LotusLive
This application happens to be a solution for conducting online webinars. They will be able to participate in the event using any browser and any operating system. Besides, it has a dedicated service "Webcast" for live webinar hosting. However, it is important to come in touch with the department accountable for the calls in case you'd like to host events with more than 1000 participants simultaneously. The application offers some innovative features like screen sharing, interactive whiteboard, slideshow sharing, chat, and so on.
6. Adobe Connect
Adobe Connect is also one of the best alternatives to GatherPlace Webcasting at present, and it is able to run online events for a large number of participants at the same time. Adobe Connect starts at an expensive price of £104 per month with up to 100 participants. Alternatively, you can enjoy 30-day free trial with 25 participants. The main features offered by it consist of screen sharing, online video conferencing, interactive whiteboard, chat, sharing of presentations, and so on. It also supports surveys, webinar reports, and branding. Please note that even you have bought the paid version, you still need to pay extra money to get the recording storage and there is only an annual plan, $9.99 (Annual Plan, Paid Monthly) for 20GB of cloud storage.
7. AnyMeeting
AnyMeeting is an awesome alternative to GatherPlace and is ideal for any kind of online webinars. It will enable as many as 6 participants to interact on video at the same time, and up to 200 individuals will be able to take part in the live webinar. The software will offer features like recording virtual events, sharing the screen, sending customized invitations to the individuals taking part in the meeting, and also accumulating the emails of the participants. The prices will begin from $48/user/month for only 50 attendees.
8. GlobalMeetWebinar
GlobalMeet Webinar platform provides a very convenient way of sharing presentations and also working together with large groups on the web. It is very easy to conduct and also schedule webinars while using this software. Apart from this, you will also be able to share presentations by means of screen sharing, use multi-layout registration tool, stream the audio and so on. But, the Starter plan at $99 includes limited features. If you want more professional live services, you may turn to GlobalMeet Webcasting. As for its price, you need to contact their sales team.
9. EverWebinar
EverWebinar helps to make business easy for the average company. It is feasible to conduct live webinars and organize both upcoming as well as previous streams in the format of an attractive online course. The streamlined configuration procedure consists of items such as emails, landing page templates, as well as sign-up forms which help to make EverWebinar an extremely affordable webinar software full of innovative features. You need to pay $59/mo in order to use the software; however, that will typically decrease according to the promotion being held. It offers features like chats, advanced tracking abilities, creating autoresponders, SMS and email reminders, and so on. Its EliteWebinarMastery Foundation Course feature is only available when you purchase the ANNUAL pricing plan.
10. GoToWebinar
GoToWebinar is regarded as one of the most well-known webinar software for valid reasons. In fact, the software is owned by individuals behind LogMeIn and it is marketed together with the well-liked GoToMeeting application. Thus it is implied that GoToWebinar is adept at providing impeccable video communications. The pricing of this application is also not very high and yet it will be possible for the user to support more participants as compared to most of the other similar software out there. It supports the integrations for multiple CRMs as well as marketing tools, generating reports for data like attendees, events, and source tracking, recording, and pre-recording events, customer service, and so forth.
Conclusion
After going through all these above-mentioned free alternatives to GatherPlace reviews, it should not be difficult for you to pick one for your personal requirements. It is strongly recommended that ezTalks Webinar must be one such software which will not disappoint you whatsoever.