How to Do a Webinar Easily
A Webinar is simply a live online meeting that is conducted over the web with a number of participants. Webinars are the next generation of conferences since they can save you time and resources needed to interact with customers and partners. You can circulate documents HD audios and videos to them. Lets discuss why Companies should prefer webinars.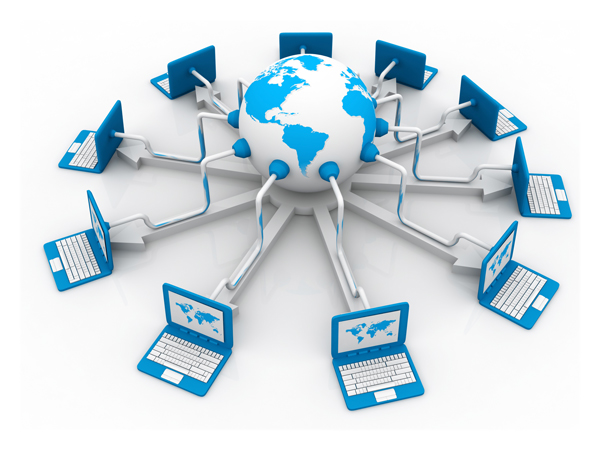 Why Companies Prefer Doing Webinars?
Deep Understanding. Since webinars are very interactive, they allow you to get a deeper understanding and knowledge of your prospects with respect to the purpose of the meeting. For instance, if it's a business meeting, webinars allow the participants to know you as a person and can develop trust on due to the information you share.
Promote the Brand. Have you ever asked yourself how many people are online on a daily basis? You will find out that almost 40% of the world adult population is online on a daily basis. Therefore, online platforms (more specifically webinars) are the best to promote a brand. Instead of using a sales platform, you can simply hold online webinars and promote your brand easily, affordably and cost-effectively since there are no overhead costs involved.
Cost-effective and Efficient. Holding conferences, meetings or presentation to an audience is very costly and time consuming. This is because you tend to incur a lot of overhead costs involved in the design of the particular meeting. Instead of these costs, you can affordably hold online webinars without incurring any cost. To host an online webinar, you only require a computer and a competent web browser. This is less time consuming, covers a wide range of participants and easily affordable compared to holding conventional meetings.
Easily Establish Target Audience. If you make your webinar more interactive, such that you allow participants to ask questions, you can easily establish your target audience. This is much better than conventional meetings where you may not even be in a position to know your target audience since it's not that much interactive.
Re-purpose. When business entities host online webinars, they are able to show their area of expertise, abilities, and skills as well as their products and services they offer. Participants can ask further questions where you can provide solutions with videos and documents through webinars. This makes the participants to develop trust on you and your business. Webinars have an additional benefit to video conferencing and the normal conventions such that they can be re-purposed. This means that after hosting an online webinar, you can re-purpose your scrip to individuals who did not get to attend the online meeting. Moreover, you can record webinars and post them on your business portal with respect to the purpose of the webinar
The highlighted advantages make webinars unique and favorable for Small and Medium Enterprises (SME's) as well as large scale industries. This is because you do not need to travel so as to communicate with your partners and customers. You can host a webinar wherever you are without the necessity of making any movements.
How to Do a Webinar for Free with ezTalks Cloud Meeting
With ezTalks Cloud Meeting provides you with an opportunity to host an online meeting or webinar by connecting with a large number of participants up to 100 participants for free, and up to 500 participants with its pro version. It has quality enhanced features such as HD audios and videos, cross-platform instant messaging, innovative whiteboard, easy scren sharing, recording and playback and instant screens.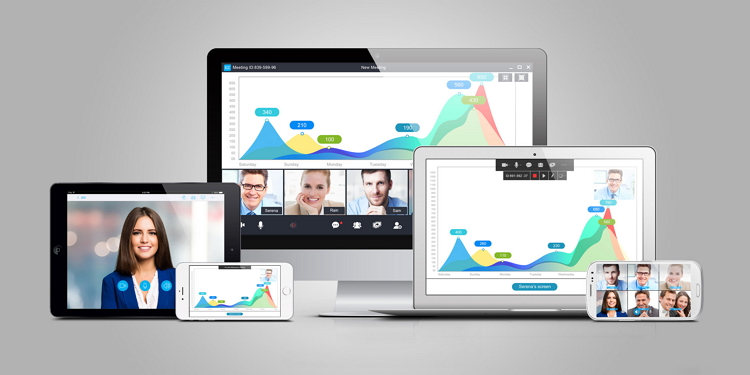 A Simple Guide on How to Do Webinars for Free with ezTalks Cloud Meeting
Step 1: Download and Install ezTalks Cloud Meeting
The first and the foremost step is to download the ezTalks Cloud Meetings from the website and install it on your computer, or download and install on your Android or iOS device through the Google Play store or App Store.
Step 2: Sign Up
After you have installed ezTalks Cloud Meeting, you will be asked to sign up upon joining. You are required to click the provided link and follow up the easy process. After you have registered, a confirmation/activation link shall be sent to you via the email. You are required to click the email and activate your account.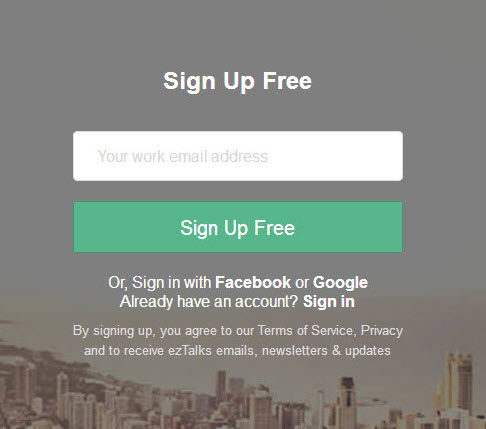 Step 3: Start to Do a Webinar
Before you start doing a webinar, ensure that your camera and microphone are well enhanced and ready. After that, click on the option tagged "Start a Meeting" so as to enter to your webinar room. To invite participants, you send them eamil invitations by inserting their email ID's. After the invitation, you can hold your webinar and share documents if necessary.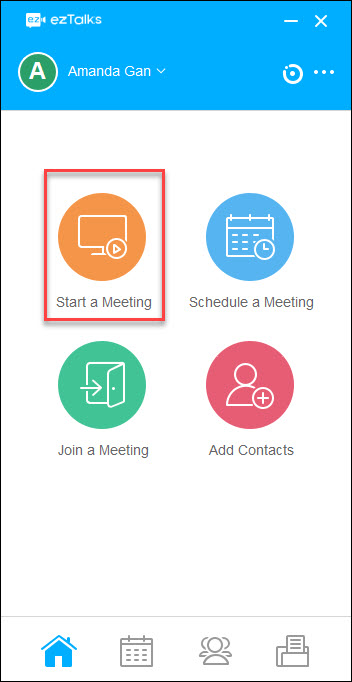 Closing
Doing webinars by using ezTalks Cloud Meeting is a great choice for business since it has a lot of accrued advantages as discussed. After all, this is the best webinar software to hold multipurpose webinar and meetings.