Best 6 OmNovia Alternatives 2019
Webinar hosting has become more easily accessible to both businesses and viewers owing to a new upsurge of webinar providers, among which OmNovia, developed by omNovia Technologies Inc., offers a series of easy-to-use OmNovia features. Particularly, its webcasting services is in great progress. But what decreases in its popularity is the pricey OmNovia pricing plan and the time limitation of 60 hours with the Premium plan.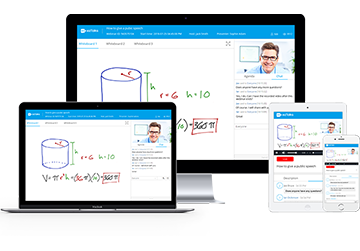 Best OmNovia Alternative
Free for up to25 Participants
Fluent HD Video/Audio Quality
Screen Sharing and Whiteboard
Polls, Survey and Recording
Rebranding and Paid Webinars
Sign Up Free Now
However, you may need other options, you can refer to the below list - best 6 OmNovia alternatives.
1. ezTalks Webinar
ezTalks Webinar is the best alternative to OmNovia that makes it impossible for your webinar audience to resist owing to its effortless creativity and interactivity. It is a feature-rich webinar application that aims to help businesses in making stunning training, marketing, and sales presentations with large scalability.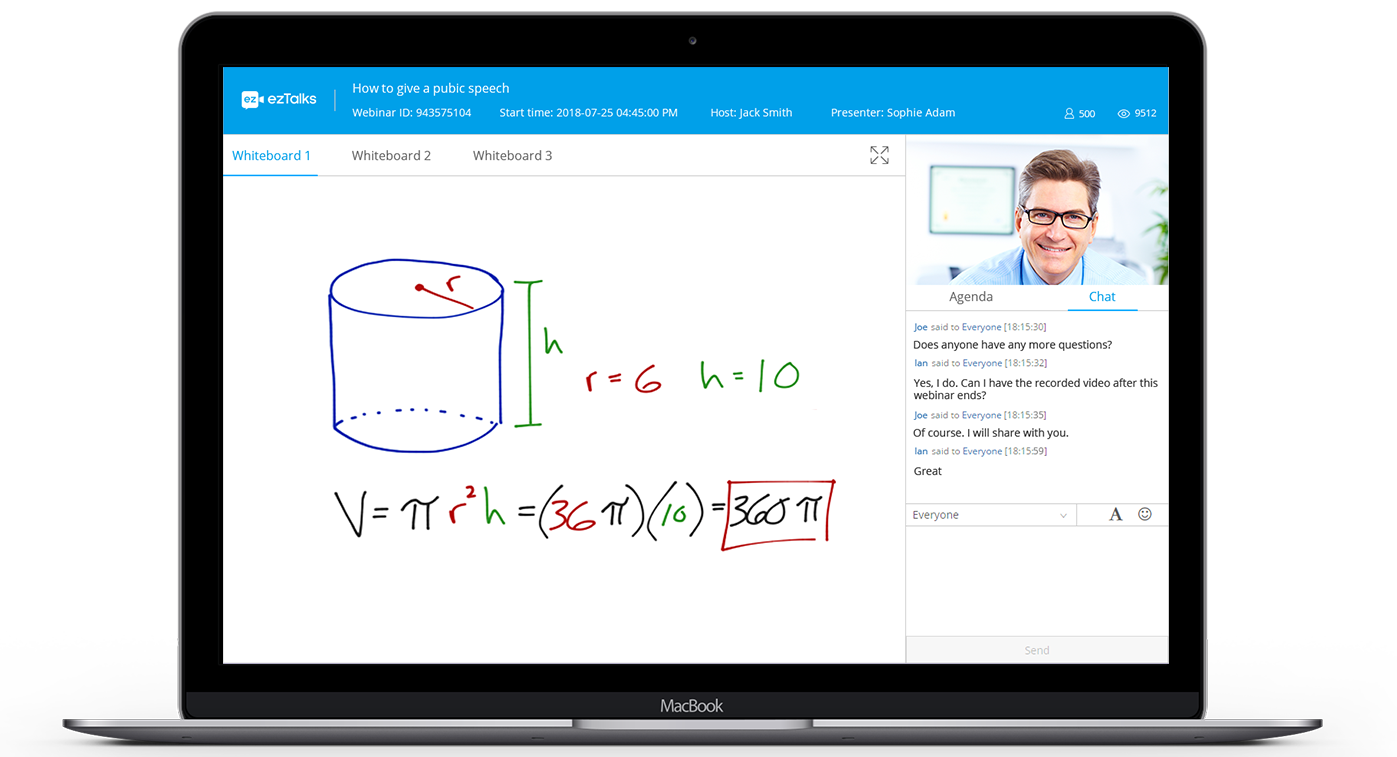 Pros
a) It is free to sign up and easy to sign in.
b) Useful webinar templates are designed to help you schedule and rebrand your webinar easily.
c) HD video and audio aims to deliver a seamless live presentation to enhance the user experience.
d) Multifarious collaborative tools including smooth screen sharing, free whiteboard, instant text chat and effective polling can realize a fruitful presentation.
e) Recording the whole webinar or some important parts is possible for later review or later share on other social network platforms, expanding its influence.
f) Advanced reporting option makes it possible to sum up the experience from your webinar that has been conducted and improve the upcoming webinar performance efficiently.
g) With this powerful webinar app, making money with webinars turns out to be much easier and safer.
Cons
For the free trial version, it only supports 100-min duration. But during this period, you can host as many webinars as possible.
Pricing plan
Affordable pricing plan starts from $19/mo/host with up to 25 participants while $40/mo/host is for up to 100 participants.

2. Onstream Media
Onstream Media is the hosted webinar service that is going to enable you to achieve much more with your webinars, especially in marketing or training aspects. Onstream Webinar puts you in control of the entire process in a simple way.
Pros
a) It's a cloud-based webinar software that doesn't require any software or hardware installation.
b) The user-friendly intuitive interface makes starting and conducting a webinar easy.
c) You are able to share your webcam, video clips, documents and whiteboard with participants even with a mobile device.
Cons
a) The audio quality sometimes becomes extremely choppy and poor, which affects the webcasting performance.
b) It lacks flexible branding and customization options for webinar waiting room, follow up emails or notifications.
Pricing plan
Onstream Media pricing plan starts from $49/month that only includes up to 50 participants.
3. WebinarJam
WebinarJam webinar software has made its place in the market as a popular yet relatively pricey OmNovia alternative. It supports live casting, event streaming, and webinar broadcasting with practical features and various integrations.
Pros
a) WebinarJam supports many languages and allows to record the sessions as you like.
b) It takes a short time to schedule a single event, a recurring series, a set of training, individual coaching sessions, daily, weekly, monthly or annually.
c) You can know your webinar data with its analytics & tracking tool.
Cons
a) You must join their subscription plan to enjoy all the benefits from WebinarJam.
b) If you want to try for free, you need to give a payment at first and spend time in asking for a full refund in 30 days.
Pricing plan
Its 3-month payment costs you $189.
4. ON24
ON24 is also among the great OmNovia competitors. ON24, Inc. is a San Francisco-based company that markets products and services based on webcasting and virtual event. It is mainly divided into three important parts, marketing, training and communications.
Pros
a) A customizable interface creates a fully branded experience.
b) There are more than 30 engagement widgets to connect with and analyze the behavior of your audience.
c) It enables you to get live feedback to adjust your content dynamically and encourage audience participation.
Cons
a) Some users complain that:
A few technical issues occur, which have created the poor user experience;
Some questions seem responded "by the book" without some analysis and investigation of the root cause.
b) You need to fill in a long form for any consultation.
Pricing plan
ON24 provides a custom pricing for different needs.
5. InterCall Webcast
InterCall brings the power of live webinars and virtual events within your reach. InterCall Webcast gives you the capabilities that help the conversation flow more like it does in face-to-face webinars. It comes with some advanced features to enhance the user experience and to boost the productivity of most of types and sizes of businesses.
Pros
a) InterCall Webcast provides unmatched 24/7 technical support for end users and administrators.
b) It works in Outlook and Google Calendar for scheduling and sending invitations and reminders.
Cons
a) A very confusing interface makes it difficult to control for beginners.
b) Recording process often takes up to 1min to start.
Pricing plan
As for its webinar/webcast service, you should contact sales for the price.
6. Livestorm
Livestorm is another OmNovia alternative that is the modern browser-based webinar software for your product demos, content strategy or to train your customers.
Pros
a) Its elegant user interface and its simplicity for creating beautiful landing pages leave a good impression on the users.
b) Nothing is needed to install and everything is web-based.
Cons
a) The free trial version offers limited features.
b) Only 4h limit is available for each webinar session.
Pricing plan
Livestorm starts from a quite expensive price of $99 for up to 100 live attendees.
Conclusion
With such a webinar service comparison, it may be easier for you to choose one to invest. Considering your needs like cost, features, functionality etc., obviously, ezTalks Webinar gives the most.