Top 5 Collaborative Work Management Tools
In today's business environment, teams within an organization are not necessarily bound to work on a single premise. Instead, most of them are widely dispersed around the globe. This modern working environment has affected various activities of an organization both negatively and positively. For instance, employees have the privilege of making their share responsibilities and own decisions in different locations. On the flipside, one of those activities that managers find it incredibly hard to manage is collaborative projects.
However, as this unfolds, all employees, whether working from remote or the office, should work cohesively to achieve a common goal and this call for the introduction of collaborative work management tools. These solutions used advance communication and management technologies to enhance team collaboration within and outside the organization. In most cases, these products are considered as the key to innovation, productivity, culpability, and noble customer service. Whether you are collaborating on a single project with a small group of individuals or scheduling a full slate of collaborative projects, you will always find affordable solutions in the market that you're your needs as well as keeping your project on track. There are many collaborative work management tools, but here below are top five for your perusal:
Top 5 Collaborative Work Management Tools
1. ezTalks Meetings
ezTalks Meetings is a great collaborative work management tool used by hundreds of thousands of organizations across the world. The product enhances virtual connections and seamless communication between team members using its dedicated video conferencing software. With the above tool, users in industries like law, finance, and healthcare can collaborate easily with their clients and team members on projects and work in-depth.
For organizations that need HD video and audio output to host online meetings, online presentations, business discussions, internet meetings, and many other forms of collaborations, ezTalks Meetings provides an excellent solution. The platform supports other features like annotations where all members can mark up on the page, images, text, and so on to improve information exchange to proper collaboration and management.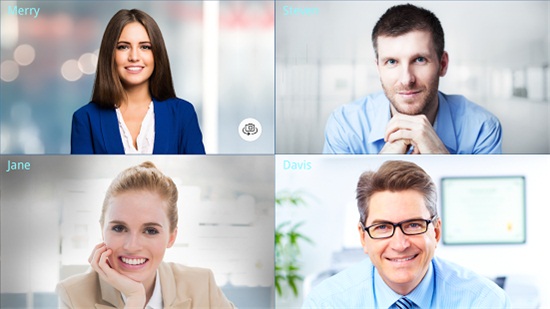 2. Podio
Podio is undeniably one of the leading solutions when it comes to the collaboration world, and this explains why renowned companies across the globe are using it as their primary collaborative work management and communication tool. This product practically takes work management a notch higher and allows users to focus solely on the project at hand. It efficiently organizes all the conversations, project's deadlines, and files into an easy-to-use interface.
Podio, being one of the best collaboration tools, is jam packed with great features, which include high-quality mobile apps to be used when you are on-the-go and need to get in touch with the rest of the team. The product also has an incredible amount of integration with several third-party services such as Dropbox, Evernote, Google Drive, and Zendesk. The platform runs smoothly on all the main operating systems for computers and mobile devices.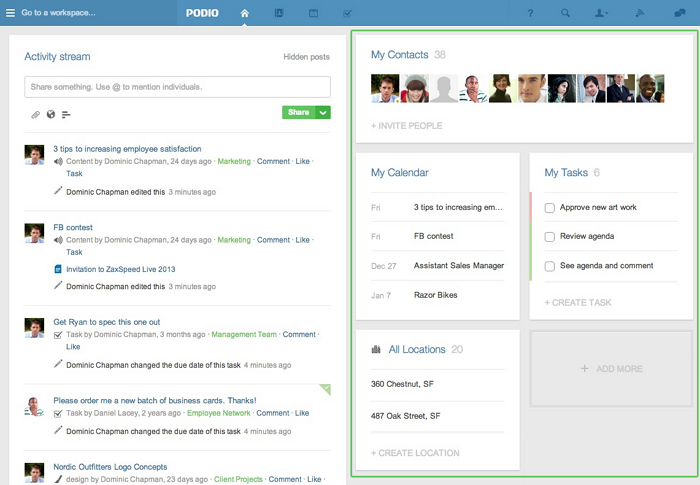 3. JIRA
JIRA needs no introduction at all if you have been working on project management and client collaborations. It is undeniable a might collaboration platform available online often used to track projects and associated tasks, which helps the organization as a whole to stay up-to-date with all the tasks in progress. As members work on their assigned projects, they can leave their comments to be accessed by the management, which is sent through the JIRA email. Besides, the platform allows every member of the team working a particular project to see the task allocated to him or her. With the product, the management can prioritize the project for easy management.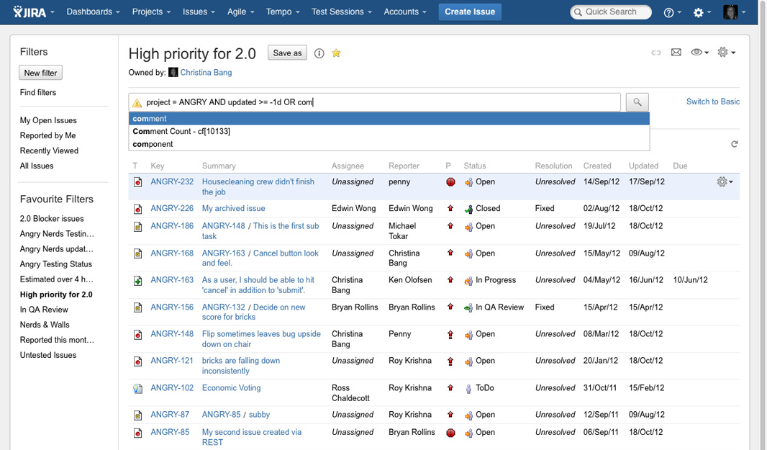 4. Trello
Trello is always among the top five collaborative work management tools in most reliable reviews. The software makes collaboration not only easier but also manageable, thanks to lists or boards capabilities that can be organized into different projects and teams. With these, users can come up with their to-do lists and proceed to delegate roles amongst team members.
The solution is designed to have a friendly easy-to-use interface in the form of drag-and-drop option, making file uploading incredibly simple. Just like Teambox, Trello integrates well with other apps like Slack, GitHub, Evermore, Dropbox, and Google Drive.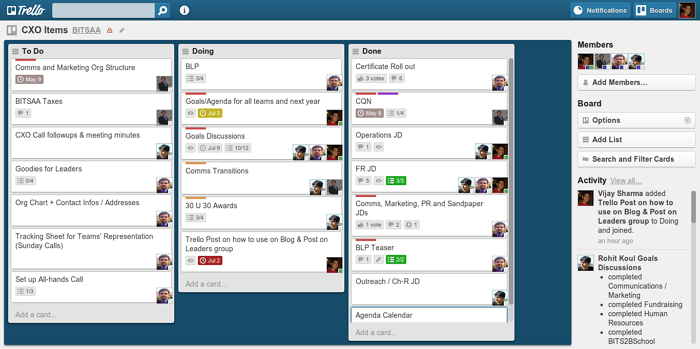 5. Teambox
Teambox is one of the latest online collaboration tools that are increasingly becoming popular among many organizations. The software is typically a single place where members collaborating share tasks, exchange files and make prompt discussions. The platform allows managers to organize projects easily and allocate teams to work on. As soon as the project begins, managers can easily see milestones and progress with a workload view, streamlined charting, and milestone calendar. Teambox allows collaborating members to find, share, and work on current documents. For seamless collaboration, the above software has been integrated with other services like Dropbox, Google Drive, and Box. Lastly, the software enables screen sharing, HD video conferencing, and group chat option to communicate with your members in real time.
Conclusion
Whether workers are based in the same office or located in different geographical locations, they all need to interact effectively and work together to collaborate efficiently, which can only be achieved by incorporating some of the best collaborative work management tools. Although all the solutions mentioned above are great, ezTalks Meetings leaps and stand out as a feature-rich platform.