6 Best Zoom Webinar Alternatives
Tons of people want Webinar software to help with event hosting. Zoom Video Webinars is among their choices. Many organizations make use of this software with various Zoom Webinar features for business purposes. But owing to its expensive pricing plan, it is more suitable for big organizations. Everything seems to be an add-on or an extra with Zoom. It doesn't provide a free trial for webinar service. Some reviews show that the interface could use some improvements as minimizing and using it in a meeting takes a little while to get used to.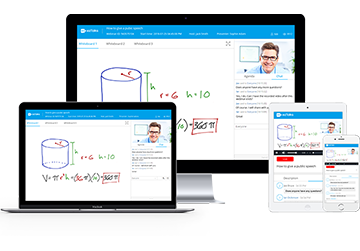 Best Zoom Webinar Alternative
Free for up to 25 Participants
Fluent HD Video/Audio Quality
Screen Sharing and Whiteboard
Polls, Survey and Recording
Rebranding and Paid Webinars
Sign Up Free Now
Due to the cons of Zoom Webinar, there are many other alternatives that are used by many public as well as private organizations and do better in performance.
1. ezTalks Webinar
ezTalks Webinar is one of the best alternatives that you can choose apart from Zoom Webinar. It overcomes all the cons that the Zoom Webinar has and has added features that make the end user experience quite delightful. Let's discuss some of the properties of this system.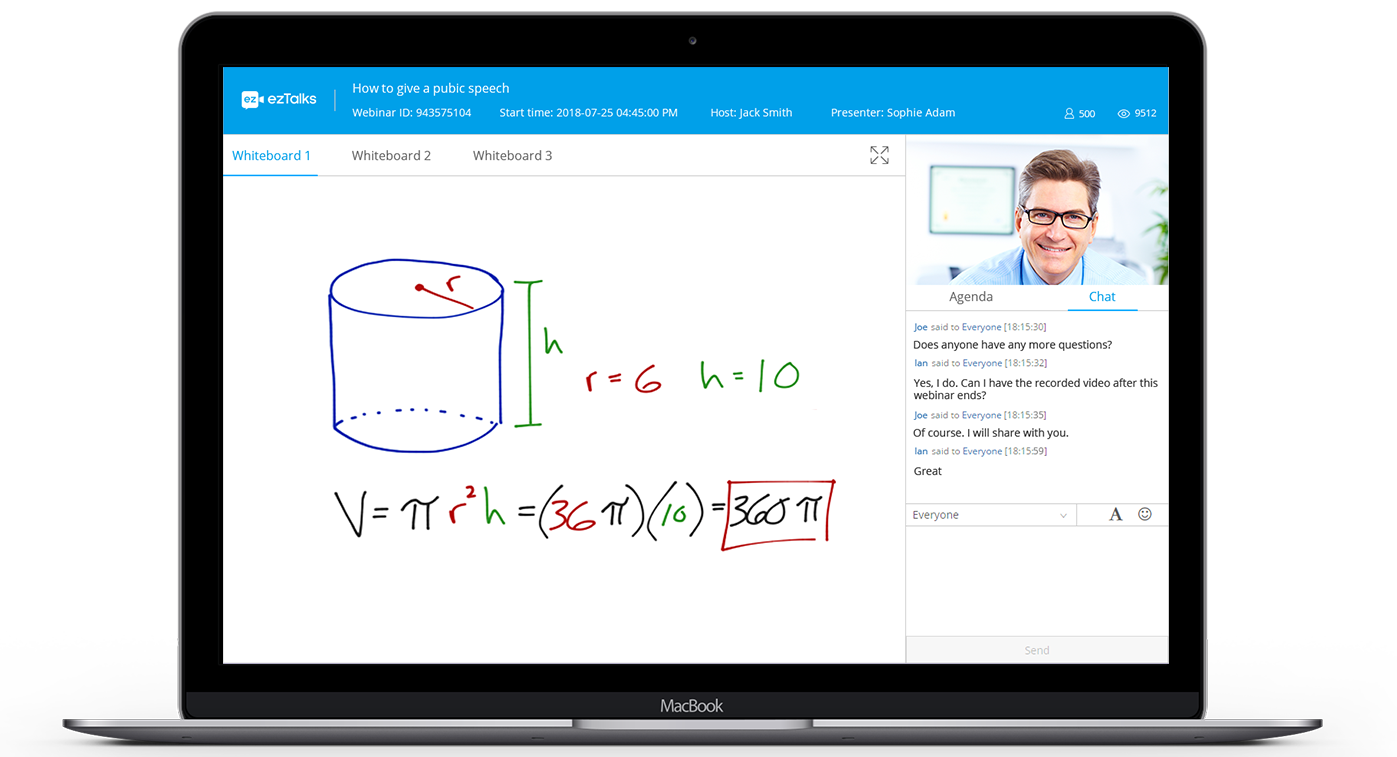 ★ Webinar Types
Live, On-Demand, Automated, and Paid options are available when it is about webinars. It's worth mentioning that you can stream the live event to Facebook or YouTube Live also to attract more. The video and audio are of HD quality which works efficiently across platforms such as MAC, Windows, iOS and well as Android.
★ Facilities
Essential features while arranging a webinar such as proper scheduling, effective invitation email, convenient address book, simple registration and freely-designed waiting room, are included in ezTalks Webinar. This incorporates arranging and scheduling or re-scheduling a previous meeting or a future one, syncing your important dates reminders with the calendar, etc.
★ Webinar Features
Basically, it keeps upgrading its user interface, which makes it easy to handle each feature and responsive to control the webinar process. It supports active screen sharing, share and view presentations, draw and mark major points on the whiteboard as well as instant messaging  while presenting. It helps you take polls and surveys in an easier fashion. One can also run a webinar on a mobile app or on any other device that is convenient to them. In case you need to record a live session, ezTalks Webinar allows you to do that with the utmost ease. In addition to this, it also allows you to send the video to e-mails, upload on social media accounts, and watch it as you please.
★ Closing of the Webinar
Instead of the traditional 'Thank-you note' verbally, ezTalks Webinar presents to you 'Thank-You page' on the webinar desktop. View the end report, register the no. of participants, store the entire recording on webinar cloud and share it easily are some of the added features for you to close the webinar in a proper way.
All these help you to better plan, run, follow up and convert your webinar. Of course, unlike Zoom Video Webinar, it provides free trial version. As for the paid version, it is so cost-effective that it starts at $15/mo/host. Apparently, ezTalks Webinar is also cost-efficient as compared to Zoom Webinar Pricing. Why not have a try?

2. Skype for Business
Skype has been around for a while now and is one of the oldest tools that is used for video conferences. As for the Skype for Business, it is widely regarded as a great webinar platform.
Pros:
a) Send instant messages
b) Sharing of screen and files can be done efficiently
c) Video calls are of high definition
d) It is free of any charge
e) People can also indulge in group chats.
Cons:
a) One of the biggest disadvantages of Skype is that it only allows 10 participants to join a video conference at a time
b) Is best for one-on-one videos chats/conference or small organizations.
3. GoToWebinar
The GoToWebinar page of the GoToMeeting website is the one Webinar Alternative to Zoom, that people use for effective recording of sessions as well as a virtual event for 100 participants.
Pros:
a) Is User-friendly and easy to use
b) Consists of the effective screen and file sharing, whiteboards, HD video and audio
c) Using the link to open the webinaror join the webinar is also easy
Cons:
a) Is Expensive
b) Screen lagging at times
4. Google Hangouts
Along with chatting and simple voice calls, this tool is effective in hosting a webinar. This amazing software from Google allows HD videos and calls, screen sharing, and has many other add-ons.
Pros:
a) Supported in the computer as well as mobile software
b) Whiteboards, screen, and file sharing with HD videos and audio
c) Is free of any charge
Cons:
a) 10 people allowed to join the webinar
b) Is more suitablefor one-on-one video conference or for small organizations
c) Fails to do automated and on-demand webinars
5. Livestorm
Livestorm is majorly recommended for small and medium businesses. The device is based on a cloud management system and is rated 4.7 out of 5 by its users.
Pros:
a) Screensharing, HD video, and audio hosting on social media platforms
b) Track videos, events, etc.
Cons:
a) Lag in Video at times
b) Is not free of charge
6. BlueJeans
This tool works efficiently for any sized organizations.
Pros:
a) Allows hosting on social media platforms
b) Allows Q&A and polling
Cons:
a) The software is a bit slow
b) Video lag observed
Conclusion
Hence, if you are on the lookout for the best suitable webinar alternative to Zoom, you have quite a few of them available in the market today. On comparing the above tools for Webinars, clearly, ezTalks Webinar outruns all other due to its exquisite and incomparable features.