Best 5 Skype Alternatives for Android
People generally like to communicate on a consistent basis. This inherent requirement in the humans is to make certain that they can talk to their colleagues,friends and families. Nowadays,an internet-based communication tool known as Skype for Android is very popular. It is a tool used by for both business communication and personal communication purposes.
What Is Skype for Android?
Skype for Android is a most commonly used VoIP application that allows free as well as cheap communication and provides numerous features that support both collaboration and fluid communication. Because of its convenient feature,Skype for Android has replaced further established means of communication in all those countries where the international calls are involved in daily life.When it is about Skype video conferencing calling services and applications,this app is one of the major players. Skype is also considered as a low-cost solution for the businesses of all sizes. For replacing Windows Live Messenger,Skype was acquired by Microsoft in 2011.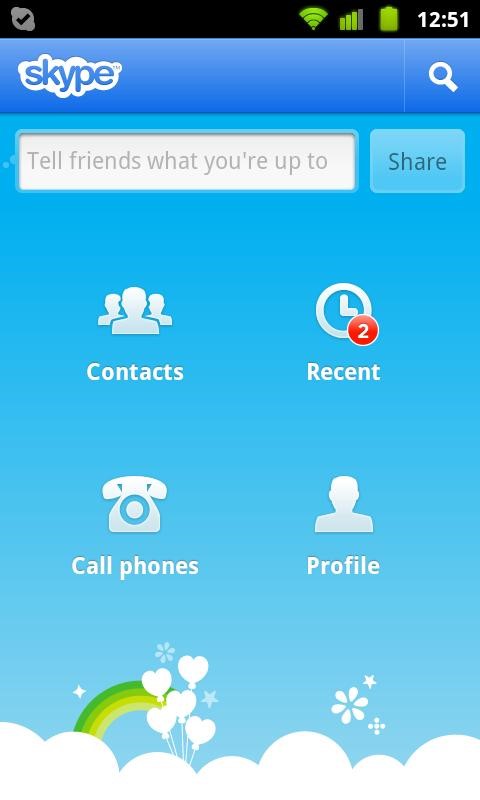 Skype for Android is a tool with the help of which,individuals all over the world can connect with each other without spending any penny. It gives a way to make free video and voice calls to the other users. It has various advantages and disadvantages. Some of them are:
Advantages of Skype for Android
•Android has rapidly become one of the favourite systems for the tablet and mobile phone users. Thus,there is a huge chance that you will want to install Skype on it. It is easy to use Skype on any Android mobile,tablet.
•Skype is not only just known for the voice calls,but also offers many features which are based on the version chosen by the user to download.
•With it,one can even host a small online meeting. It provides a connection for business with the employees from anywhere,as well as to lots of people on Skype,using it for Business apps in browsers,Android and on all other devices.
•It is a perfect standby for a face-to-face meeting and can easily be scheduled into the normal daily work on any device,from anywhere.
•With it,phone bills are dramatically reduced.
Disadvantages of Skype for Android
•When it works,Skype is great,but its latest version is quite buggy.
•It hangs up and drops calls automatically. Some people also fail to log in. It resizes the video wrongly.
•The main disadvantage of Skype for Android is,worse bosses and even colleagues started to expect employees to be presented 24/7. They want to reach out and also see someone right now.
•Because of multiple devices running on the Android,it sometimes indicates that the individual is available online,even when the person is not.
•For it,an Internet service is essential for using the program.
•It always remains a target for the attackers and hackers seeing for different ways to steal the personal information of the users such as passwords.
•The online chatting is not less than a danger-zone for children. Parents have to adjust their children's privacy settings to monitor with whom children communicate with.
•No doubt,a free account is offered by Skype,but still we have to pay for various other interactive features to use them.
•It is enabled by the government could potentially with the wire tapping capabilities.
Because of its privacy issues and various other disadvantages,many people prefer to Skype alternative for Android to try a different chat app for Android. A lot of different alternatives to Skype for Android are there that let us talk via video,voice,as well as text on the Android device.
Best 5 Skype Alternatives for Android
Here are 5 Android Skype alternatives. All these are not only best,but are also free to download from Google Play.
1. Google Hangouts
Google Hangouts is another Skype alternative for Android.For Android and iPhone users,it is one of the best video conferencing apps. As many Google services are assembled right into the Android device,with the help of which,interaction becomes easier than ever. With it,one can chat over video or VoIP call,text,plus,can also do Google group video chats,up to 10 members with the colleagues,friends,family all for free. It is highly preferred by small,medium as well as large businesses.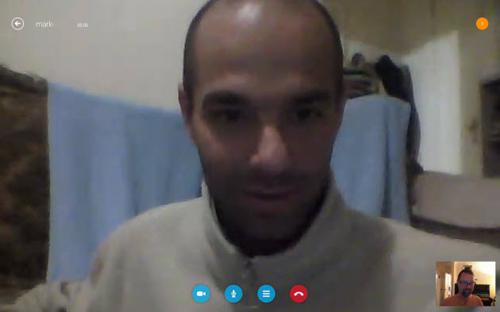 2. ezTalks Meetings
ezTalks Meetings is one of the best alternatives to Skype client for Android app. It is excellent for group video conferencing. Thus,those who need to make video conferencing with their teams for business,it's sensible to use this Android app.
It provides a free video conferencing service and allows 100 participants to host or join the online meetings. During the online meeting,you can share interactive whiteboards,share screens,do text messaging in privacy or in a group,record the whole or part online meeting and save as audio or video files for future playback. Its HD video and crystal clear voice make the online meeting much more efficient. In a word,ezTalks Meetings is a brilliant Skype alternative for Android.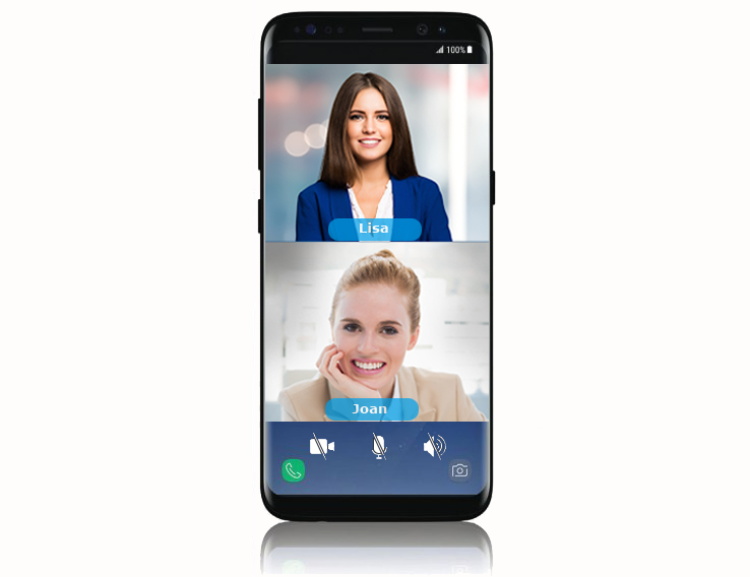 3. ooVoo
ooVoo is a popular Android Skype alternative launched for Windows PCs in 2007. In 2011,it wasbranched out to mobile i.e. first for the iOS and then for the Android. Its audio processing is excellent. It has a great feature of noise cancellation algorithms that works on the signal for preventing too much static from the overcoming voices.
This Skype alternative Android app,combine each mode of communication,i.e. from to voice calls and texting to messaging and video calls. Each is housed under the suitable roof of a single application.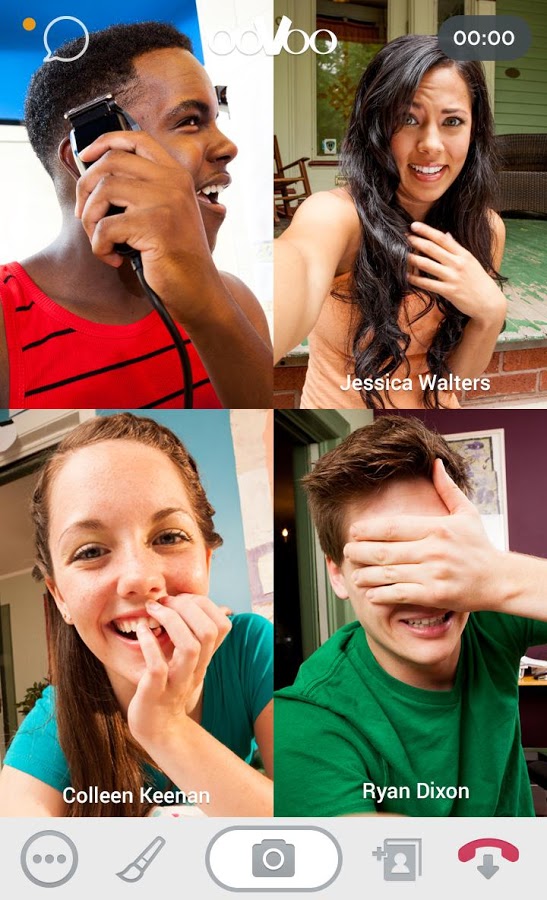 4. Viber
Viber is an Android Skype alternative that challenges Skype in terms of its functionality. It started its life as a voice calling app and let the user make calls at free of cost to anyone who has this app installed. The audio quality of its calls is excellent and automatically display the contacts list. This alternative to Skype Android is simple to use and is best to send and receive photos. This app does not support video calling.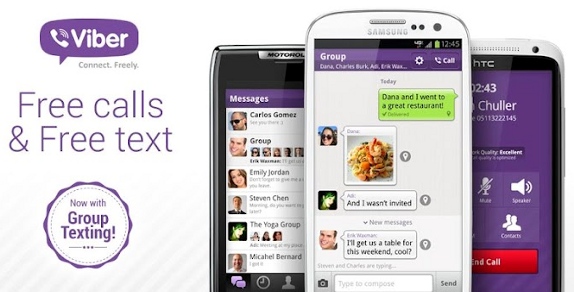 5. Tango
For the Android,Tango is a great video conferencing app. It is a Skype alternative for Android app that provides an excellent video calling service. It lets the user engage in group calls of up to 50 people and supports to send a music message.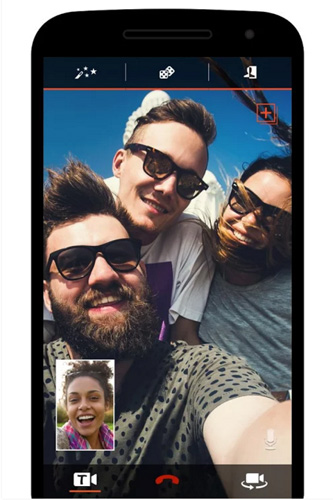 There are various other apps available known as good Android Skype alternatives. Depending on the user requirements and apps' features,one can easily choose the best for them. Some are paid while some are free of cost. Those who need an Android app for having a voice,video and text chat with colleagues,family or for small or medium business can easily choose the apps available at free of cost.