Telemedicine History: A Glimpse of Its Important Stages
What Is Telemedicine?
Telemedicine refers to the use of information technology and telecommunication infrastructure to provide a clinical health care solution from a distance. Telemedicine is widely used in order to overcome distance barriers & improve access to critical medical services to distant rural communities. Telemedicine or the remote delivery of medical-care services allows healthcare providers to diagnose, evaluate, and treat patients, while overcoming the need of an in-person visit.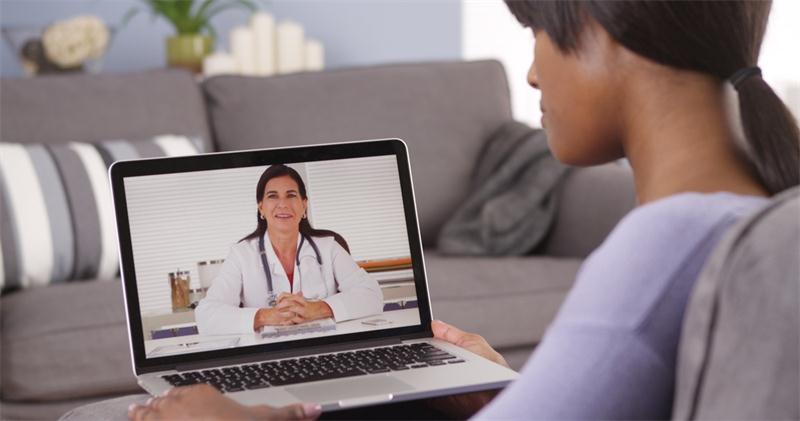 The Brief History of Telemedicine
The development of telemedicine facility began with the invention of telecommunication infrastructures, such as the telephone and the telegraph. In the earlier days, telemedicine technology was primarily used in various military situations especially during the Civil War (for ordering medical supplies or facilitating medical consultations). Note, telemedicine history timeline dates back to the early 1940s when radiology images were sent between two distant township areas via the telephone line. For your reference, the important phases of telemedicine history are briefly described below.
Stage 1: Early Fantasies
During the early 1900s and with the invention of the radio revolutionized communication, innovators started outlining the possible ways by which a physician could attend to critical patients over the radio. In April 1924, Radio News Magazine featured an illustration of a physician attending to a patient through a video call. Note, this illustration was just a vision of a powerful future technology that eventually became a sheer reality within the next 90 years.
Stage 2: Technology in Telemedicine Industry
Another important phase of telemedicine history timeline -- reveals an incident that had happened in the 1940s in Pennsylvania. During this time, radiology images were successfully sent between two distant townships areas via the telephone line. Note, the aforementioned two distant townships areas were located 24 miles apart. This is the first classic example of a successful electronic medical record transfer i.e. telemedicine.
In the 1950s, a talented Canadian doctor adopted the concepts of telemedicine and designed a teleradiology system which was used to provide remote healthcare services in Montreal. Over the years, the practice of telemedicine became widespread among the doctors, health care clinics, and patients.
Next, the clinicians at the University of Nebraska started using video communication technology for medical purposes. In 1959, they invented a two-way television setup in order to transmit information to the medical students and staff members (across the university campus).
In the early 1960s, the use of telemedicine technology appeared in the urban communities. Considering its sheer benefits, it became an integral part of emergency medical services. For example, a renowned university of Miami partnered with a local fire department in order to transmit electrocardiographic rhythms to smoothly facilitate emergency rescue situations.
Stage 3: The Ultimate Growth of Telemedicine
Telemedicine became quite popular and prevalent in rural and remote areas where populations with limited health care could easily access and reach out to medical specialists. During the 1960s and 1970s, various important authorities including the Department of Defense, NASA, the Public Health Department, and the U.S. Health & Human Services Department invested their time, money, and resources for the research, growth, and development of telemedicine.
One of the most successful government projects that featured an excellent use of telemedicine was the partnership between NASA and the Indian Health Services. Collectively, both of the aforementioned authoritative units provided medical facility to native Americans of Arizona and the astronauts in orbit. This project mainly incorporated microwave technology and electrocardiography in order to send and receive medical information.
Following the grand success of this government project, medical centers, research companies, and universities have dedicated their time and resource to develop creative and ambitious projects of telemedicine.
Stage 4: Now and Later
With the advent of technology, the telemedicine industry now uses cutting-edge technologies including high-quality video conferencing devices. For instance, ezTalks (a renowned company) delivers easy, professional, and innovative online video communication services that can make video collaboration much easier than ever. Featuring ultra-high video communication and crystal-clear audio transmission, ezTalks Cloud Meeting revivifies the traditional face-to-face communication or in-person doctor visit. The video conferencing tool of ezTalks also features "Recording and Playback" option. It supports playback of a previously-recorded session. Sometimes, the doctors may require recalling the earlier video/audio communication session of their patients to offer a better and accurate medical care. In these scenarios, the "Recording and Playback" option becomes much useful.
Furthermore, ezTalks video conferencing services can be accessible practically from any device including Mac, Windows,  Android smartphones, iOS devices etc.
The Final Takeaway
With this, you have revealed a brief overview of telemedicine history and its important phases. Needless to mention, the latest technological advancements have brought a tremendous success and improvement in the telemedicine industry and its remote healthcare services. Both government-funded research firms and private organizations are still striving to further enhance the services of the telemedicine industry. And, the usage of revolutionary technology like ezTalks video conferencing and collaboration tool will definitely accelerate the growth of telemedicine.