Logitech MeetUp Video Conference Camera VS ezTalks Meets S ( Formerly Onion)
Huddles rooms are private workspaces that are designed to accommodate a small group of people and empower your employees to meet easily and quickly. In general,a huddle room includes a speaker,a display,a camera,a computer,and a microphone in order to facilitate video conferencing capabilities. Huddle rooms are perfectly ideal for setting up open and fast meetings,quick conversations with partners or clients,and remote interviews etc.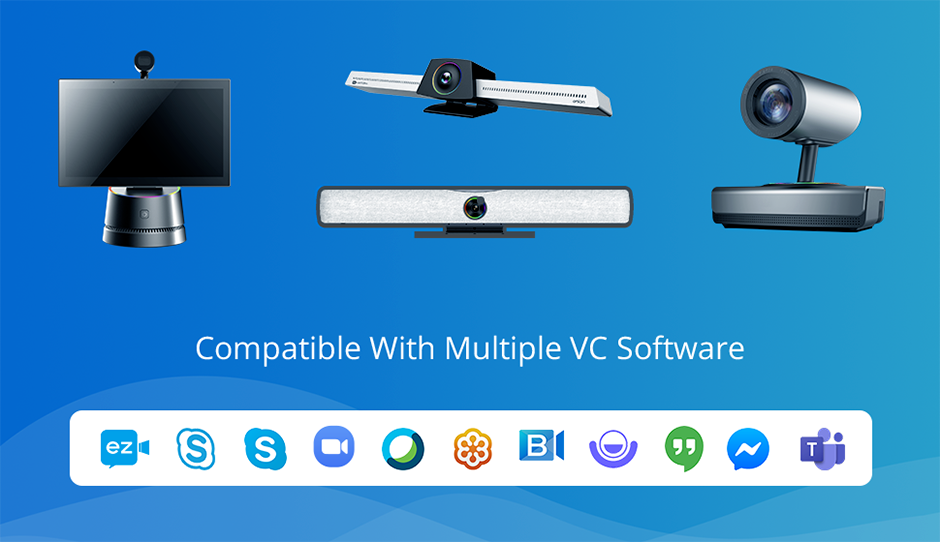 Advanced Video Conferencing
For Any Conference RoomezTalks all-in-one video conferencing devices work with most popular VC apps like ezTalks,Skype for Business,Skype,Zoom,WebEx,GoToMeeting,BlueJeans,Lifesize,Google Hangouts,Facebook Messenger,Microsoft Teams and more as you require.Request A DemoWell-performing video conference solution can literally transform your huddle room into a collaborative meeting space,and all-in-one device is the most suitable solution currently at the marketplace for huddle rooms with its quick installation process. In this article,the two commonly used and popular all-in-one video conference devices that you can incorporate into your huddle rooms.Logitech MeetUp Video Conference Camera VS ezTalks Meet S for Huddle Rooms1.ezTalks Meets S(formerlyezTalks Onion)ezTalks Meet S (formerlyezTalks Onion)is a brilliant,revolutionary,and all-in-one video conferencing solution for any huddle room. This device features a built-in dedicated software,microphones,speakers,and advanced camera (all are integrated into one single equipment). Rest assured that ezTalks Meet S is an interactive and extremely useful collaboration tool for small business spaces.

Features:* HD video and audio: 120 degree field of view HD camera captures clearly details in the room with high performance sound quality to offer the best video-audio experience in your rooms.*Easy remote control: Just install the ezTalks software from Google Play or App Store,you can manage and control the meeting room as you want.*Online Whiteboard: For powerful brainstorming,ezTalks Meet S supports interactive whiteboard which lets you use various kinds of drawing tools,highlighters,pencils,and more. In this way,it lets you easily express your idea while you've joined a conference meeting.2.*Live Chat: This feature lets you interact with the participants and share your opinions through instant messaging.*Screen and File Sharing: You can either share your screen or any file (video,photo,or PPT etc) to your colleagues while you're attending a conference meeting.*Other Features: Recording & Playback,Seamless Interoperation,and Easy Conference Control features like mute/unmute someone,lock the meeting,and make a presenter etc.Advantages:*Enables Ultra HD video conferencing experience with its high-performance processor*Robust all-in-one design equipment for all huddle rooms*Integrated with low-light Sony camera sensor that features auto-adjusting exposure*120 degree field of view HD camera,online whiteboard,live chat,Instant file/screen sharing,and other useful perks that will convert your huddle room into an effective collaboration space*Easy installation and quick set-up process*Compatible with multiple video conferencing softwareApart from ezTalks App,Meet Sis also compatible with other popular video communication apps includingSkype for Business,Microsoft Teams,etc. Thus you can use Meet S to enjoy the seamless meeting experience with any meeting app you prefer.Price:ezTalks Meet S is available as a part ofezTalks Roomsubscription plan (Standard Plan). The cost of this subscription plan is just $699 (one-time fee),which means you just need to spend $699 for all of your huddle video conferencing.Application:ezTalks Meet S is ideal for small meeting room spaces (up to six participants). And if you add the smart video conference speakerphoneezTalks T-Voice 100,it will allows up to 10 people in the meeting room.2. Logitech MeetUp Video Conference CameraLogitech MeetUp Video Conference Camera is nothing but an all-in-one ConferenceCam that features 120-degree field of view. It's perfect for small conference rooms and huddle rooms. Let's now reveal more information in Logitech MeetUp review (including key features,advantages,pricing,and application).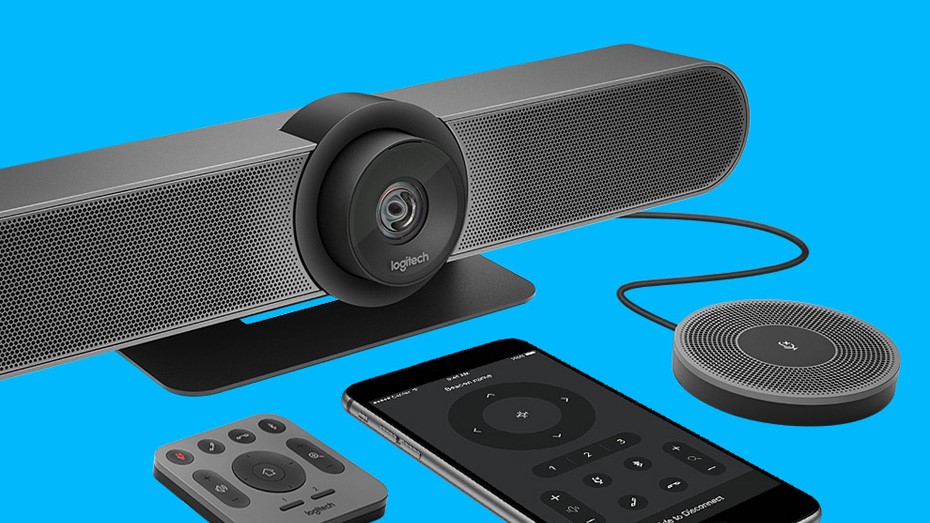 Features:*120-degree Viewing Angle: This feature easily accommodates small huddle rooms where people generally sit on each side of the camera. Plus,Logitech MeetUp has a high-definition sensor that ensures sharp clarity.*Premium Camera Optics: MeetUp is integrated with premium camera optics that can effectively capture wide field-of-view without any distortion.*Other Features: 5x Zoom,Versatile TV Mount Option,and Smartphone Remote Control etc.Advantages:*Premium camera optics with a 120-degree field of view*Empowers an effective video collaboration*Pretty quick and easy installation process*Compared to Logitech HD pro webcam c920,Logitech MeetUp camera is more powerful,advanced,and efficientPrice:The price of Logitech MeetUp Video Conference Camera is around $899 USD.Application:It's ideal for huddle rooms which allow about 4 - 6 participants.The Final TakeawaySo,what's the ideal all-in-one video conference device for your huddle room? Of course,both Logitech MeetUp Video Conference Camera and ezTalks Meet S come with their own set of features and advantages. However,in terms of the number of useful features and cost-effectiveness,ezTalks Meet S certainly features to be the most recommended solution. It's available at a one-time subscription fee of $699 and this is all the cost for your video conferencing in the huddle room.Not only this equipment renders an ultra HD video conferencing experience,but also it comes with many useful features that will make your conference meeting more effective and collaborative. For example,the list of key features of ezTalks Meet S includes instant messaging through live chat,screen/file sharing option,interactive online whiteboard,and more.Considering the aforementioned aspects,it's really worth to mention that ezTalks Meet Sis the best video conferencing camera (in terms of price and functionalities) for all huddle rooms.