Best 5 Free Webinar Platforms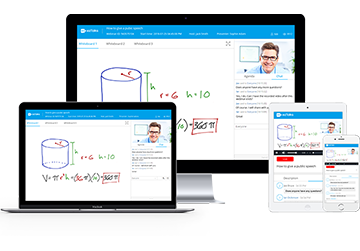 ezTalks Free Webinar Platform
Free for up to 100 ParticipantsSeamless HD Video/Audio and Text ChatScreen Sharing and WhiteboardWebinar Cloud/Local RecordingWebinar Custom BrandingSign Up Free NowWith the help of web conferencing,you can reach a large number of audience,whether it is a 25 person meeting or 2500 person webinar. While the more well-known platforms are software oriented,there are plenty of browser-based platforms that provide special features and cheapness. If you are a person or a small business owner finding to execute webinar solutions,here are the best 5 free webinar platforms availed by a large number of people.
1. ezTalks Webinar
ezTalks Webinaris one of the best free webinar platforms. It enables you to host free webinars and online meetings with different people in various locations like when you were discussing with each other directly.It allows users to get connected with up to 100 interactive video participants and up to 10,000 audiences in online events. And you can enjoy all the powerful features of this best online webinar provideras follows: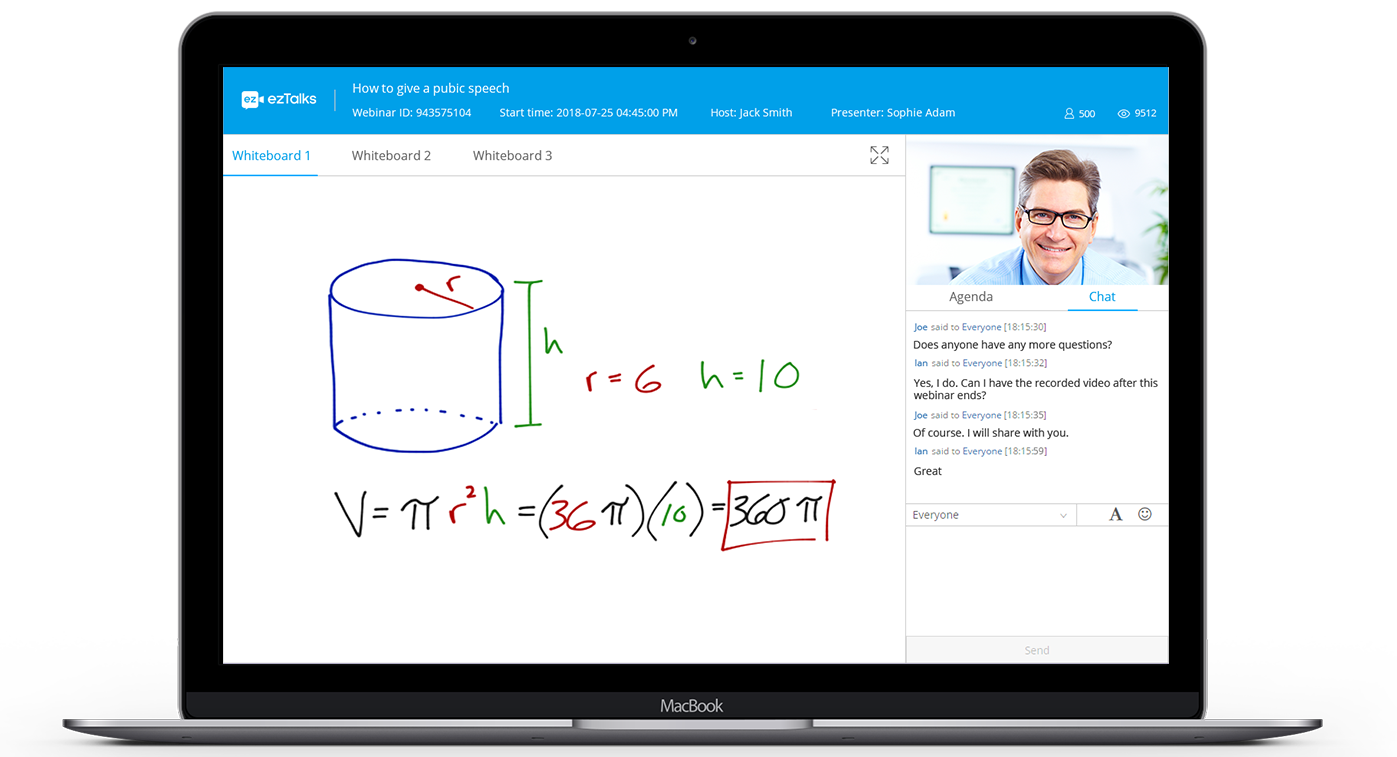 ★Free and Easy to Use
1) Allow up to 100 participants in one webinar for free
2) Easy signup and login with email,Facebook or Google account
3) Host and join a webinar anytime,anywhere through PC or mobile device in Mac,Windows,iOS or Android
4) Allow to join the webinar through the web browser without software downloaded
★Get Webinars Well-prepared
1)Prepare and plan your webinar event easily with simple scheduling and hassle-free registration process
2)Attract and impress your audience with the customized registration page,waiting room with agenda,and proper invitation email
3)Other useful features including webinar rebranding,address book,multiple roles,and team member account
★Run Webinars Interactively
It provides all-in-one webinar solutions for your various needs. Also,this free online webinar platform allows you to present your ideas to the audience and interact with participants effortlessly in thecollaborative tools:
1)Seamless HD video,audio and text chat
2)Screen sharing,co-annotation and interactive whiteboard
3)Collect feedbacks easily with the quick polls & survey
★Make Webinars More Productive
1) Improve your upcoming webinars by analyzing the webinar statistics and reports to track the trends and audience attitudes,includingwebinar report,register report and participants report
2) Make full use of your webinarsviawebinar cloud recording,webinar cloud storage,and recordings online play or download.
3) Follow up with your prospects through thank-you page and webinar recordings sharing
4) Sharing your webinar content flawlesslyto Facebook,Twitter and other platforms to extend your audience base

ezTalks Webinaris one of the best free webinar platforms to bring you all the key benefits of different webinar types. It offers easy,reliable and affordable webinar service for lots of organizations and individuals in over 150 countries and districts.
2. AnyMeeting
This webinar platform for free works an advertiser oriented model to maintain the webinar service free. It is browser-based and has screen sharing,session recording and live polling. It supports application and screen sharing with messaging,polling support and VoIP. You can record the webinars. Easy social media integration lets you share the recorded programs on various social networks. It is easy and simple to use. It helps host webinars without any problem and cut costs to travel to different countries to attend a meeting.
3. Mikogo
Are you looking for an easy to avail online free webinar platform for online conferences and web presentations? Mikogo is a right choice. It has complete features to help you in hosting the ideal webinars. You can share any screen application or content in real color quality all over the world with about twenty five attendees at the same time,while sitting in your chair. Attendees can join from a browser. There is no problem of this webinar free download.
This free webinar platform can be used for plenty of desktop sharing,online meetings,web conferences,web presentations,sales demos,remote support and so on. Avail Mikogo to conduct a meeting and talk about a present team project. You can hold product and sales demonstration for consumers. It offers technical support through remote control.
4. ClickMeeting
ClickMeeting is another good online webinar software,which can be used to run custom webinars to teach,train,coach,onboard and educate your audience. For webinar prepare & invite,it has features such as paid webinars,webinar timeline,webinar rebranding,customized invitations,registration page,profile page,and waiting room with agenda. For webinar running & interacting,it has multiple features including webinar room,audio & video,presentation,whiteboard,audio modes,screen sharing,polls & surveys,and private chat,toll-free phone numbers,Clickmeeting mobile application,online meetings. For webinar analyse & share,its features include webinar and attendee statistics,webinar recording,webinar storage,thank-you page,social media sharing,and performance rating.
It is not always free but offers 30-day free trial. It has three kinds of paid webinar plans. MyWebinars plan is suitable for small and medium-size webinars,from 25 to 100 attendees at the price starting from $25. MyWebinarsTM Pro is good for bigger events,from 50 to 500 attendees at the price starting from $35. And the Enterprise plan will offer a custom,scalable webinar solution at the price starting from $165.
5. Join.me
If you want to conduct a webinar in a hurry,join.me is a good solution you are searching for. It is also one of the easy online webinar platforms that allows you to share audio,video and screen with a large number of users fast. After installing this webinar platform,it allows you to invite people through email with a click. You can even invite people to participate through sending them a link.
After they join,they will view your feed and you can select how you like to start. It offers you the chance to present the webinar with audio and video. It gives you the opportunity to present the screen with one click. There are certain features locked behind amazing features. These include the capability to hand over the presentations to other users,annotation and record.
Like these webinar platforms free for users above,MeetingBurner was a free online webinar platform before. However,MeetingBurner has already closed its service,which means you could not use this free webinar presentation software anymore. But you can try the free webinar software above as the webinar alternatives toMeetingBurner.
Conclusion
With free webinar platforms,you can easily conduct a webinar perfectly for audiences in several countries and on many continents on the same day without walking out of the office. You can save your time and remove travel cost also. These free webinar platforms reviews enable you to choose the best one for you,and ezTalks Webinar is highly recommended because of its high-quality product and service. File transfer via raysync