5 Must-have Apps for Meeting Recording
There is an increasing need to record online meeting and other voice conversations like interview meeting, meeting with clients and also general annual meetings. This is done so that the minutes of the meeting are not missed and all the important points can be noted later in case it has been missed for the first time. Also a meeting recording is done to store it for future references and also often for evidences. There is certainly no shortage at all for record meeting apps with ezTalks Cloud Meetings doing so well for meeting collaborations, yet there are a few of them who are incredibly good at its function and are a must to have. The top 5 apps for recording meetings are: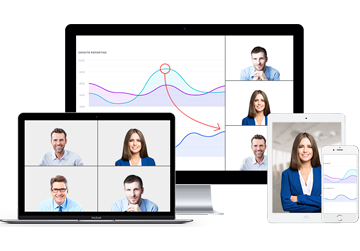 Must-have Meeting Recording App
HD Recording and Playback
Fluent Group Video/Audio/IM Chat
Screen Sharing and Annotation
Whiteboard and Collaboration
Free for up to 100 Participants
Sign Up Free Now
1. ezTalks Cloud Meeting
This video conferencing software fulfils the needs of educational as well as business establishments through wide range of its features. Along with video conferencing it also offers facilities like screen sharing, hosting online meetings, interaction and collaboration with up to 100 participants at very affordable price.
ezTalks Video Conferencing also offers a whiteboard tool to create graphs during the meeting to make the meeting more meaningful. These graphs can be shared with the participants of your choice. It also allows the host online meeting to record the proceedings of the online meeting just by clicking on a red dot. He/she has all the powers to control the recording of the meeting as he/she can stop and resume recording whenever he/she wants. Along with recording the proceedings of the meeting it also allows the host to record and save the messages received or sent during the meeting just by clicking on "auto save chat messages" button.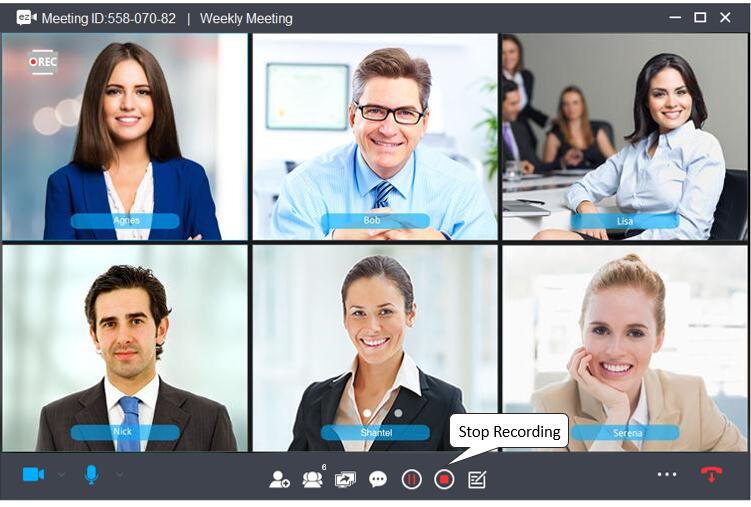 2. Pio Smart Recorder App
This app differs from all the normal recorder apps because it enables us to tap and bookmark only the important sections of the meetings. It allows good quality voice recorder, save files in different formats and also export it to cloud services.
It is very useful in case you know that the entire meeting is not to be recorded and only important sessions should be recorded. There is no need to hear a 2 hour conversation to just find a few minutes of important conversation.
You can make quick notes with the help of the recordings made by this smart recording app. You also get an option to arrange the recordings in folders. It limits you to just three folders but you can have an unlimited number just for $1.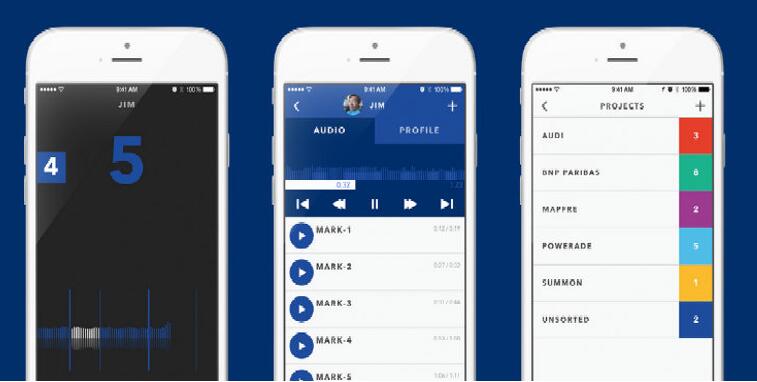 3. GoToMeeting
On just a click of a record button, this app automatically records everyone's voice. It doesn't matter at all whether the audio is coming from a person calling through a phone or is on with a video conferencing, all the audio is recorded and combined in a single file. But if you want to record GoToMeeting as attendee, a third-party screen recorder software is required.
One can pause and resume the recording as well as per their requirements. It a highly rated mobile app for Windows, Android phones and iOS. Its various features consists of Online Meeting Recording, a built-in meeting audio, conference calls and instant recordings.
GoToMeeting provides clear voice clarity options including VoIP. It is mainly used for recoding online meetings and also offers video conferencing, along with ezTalks Cloud Meeting which is an innovative platform to have audio and video conferences being held smoothly.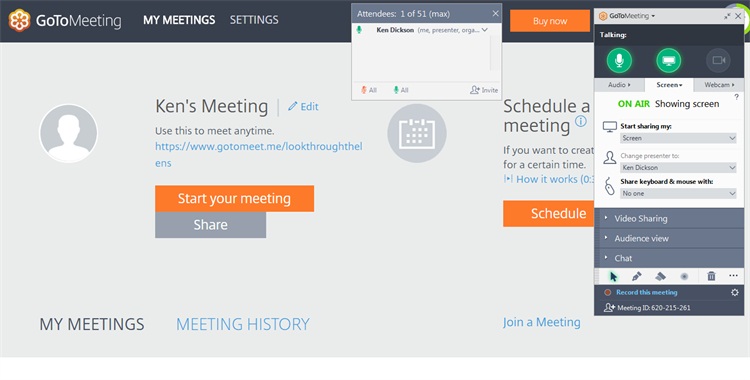 4. SoniClear
It offers the latest digital technology for recording and is easy to use as well as affordable on any computer supported by Windows. There are no need for any cassettes to record anything, enables quick note making for noting down during recording something and also is very easy to learn for those using it for the first time.
You can record conferences, seminars, presentations, interviews and training sessions. Also, voice tracks of professional quality can be recorded with it. Soniclear recorder provides a clear voice quality of even the softest voice around the room.
There are features which helps you to turn the recording off and on during sensitive conversations. Anyone can easily record meetings and need not worry about the meeting going too long as it provides continuous recording for 12 hours.
5. Google Keep
Google keep is a notepad and voice recording app which is directly linked to the Google drive. So you can access it from any device and any computer whenever you need by signing it to your Google account.
This app works really fast even if the device its used on is very old. Adding audio notes to this app is very simple and as easy as tapping over the microphone and then speaking.
A special feature of Google Keep voice recording is that it also converts the audio notes into text notes and attaches the original voice note as well. Hence, it is very efficient for meeting recording as you don't have to listen to the recorded notes and then make textual notes as both the work is together done by Google Keep.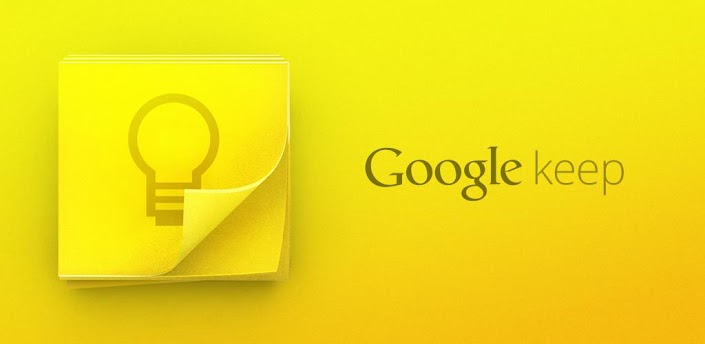 These are the 5 must-have apps for meeting recording and includes a meeting recording software. They are very handy and easy to use enabling smooth recording of meetings.