Top 9 Remote Working Tools
The world is evolving into what may be referred to as a "global village" as technology continues to advance. The modern technology has brought together a variety of tools to enable interconnection of systems and people in different geographical locations. This has given rise to telecommuting. Many advantages of working remotely have drawn the attention of governments,enterprises,hospitals,and other institutions. As a result,remote working has become a common practice.
However,for remote working to be a success,enterprises will have to pool together all the necessary tools. There are many remote working tools out there. It can be difficult to determine the right ones. In this article,the top 8 tools for remote working are introduced.
1. Time Doctor
Owing to working in different workplaces,it's not an easy thing to know how the remote workers spend their time. In this case,you need a prossional remote time tracking application named Time Doctor. It is built specifically to track remote employees' productivity. It lets you harvest time tracking data on your company's work habits and then provides analytics to show key areas where improvements can be made.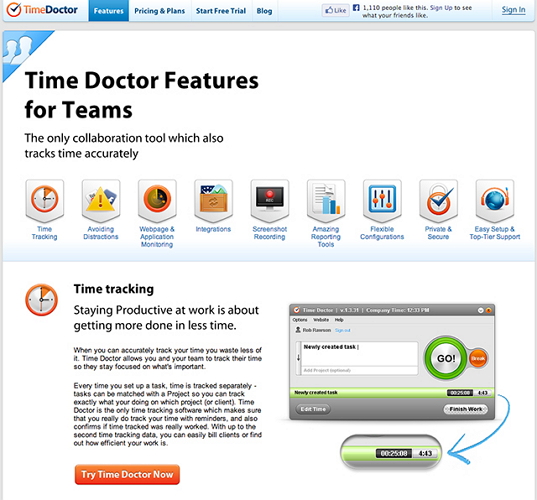 2. ezTalks Cloud Meeting
eztalks Cloud Meeting is a modern remote working tool that is easy-to-use and feature-rich. It is an innovative online tool that cannot disappoint you as it provides professional-level video conferencing services for remote workers. The necessity of this tool in making workers working remotely more productive can't be emphasized enough. It enables smooth and high quality video conferencing in a way that mimics the face-to-face conversation. This is because it features HD videos and high quality audios. This feature creates a conducive environment to host high level online meetings where quality pictures and clarity sound is desirable.
In online meetings,there are instances clarifications and need to give written illustrations are required and in those instances,the online whiteboard tool feature comes in handy. It enables you to write,erase,highlight and draw illustrations which are displayed to all the members. The members are also able to share documents instantly in real time or in present PPT. The members are able to chat privately or publicly using the cross - platform feature. This diversifies the communication system to suit different requirements at different times. Diversity is desirable when it comes to employee coordination.
The online meeting recording enables you to record the meeting proceedings,so that workers can play for future reference. It also allows to schedule an online meeting and prepare for it,thanks to meeting scheduling and arrangement feature. The control and management feature enables you to make sure that your meeting is orderly as it includes important features such as Mute All,kick out,make presenter,lock meeting,permit speak among many others. Important of all,it is compatible with any device running some operating systems,including Windows,Mac,Android and iOS. Therefore,ezTalks Cloud Meeting incorporates everything you need to keep you connected no matter where you are.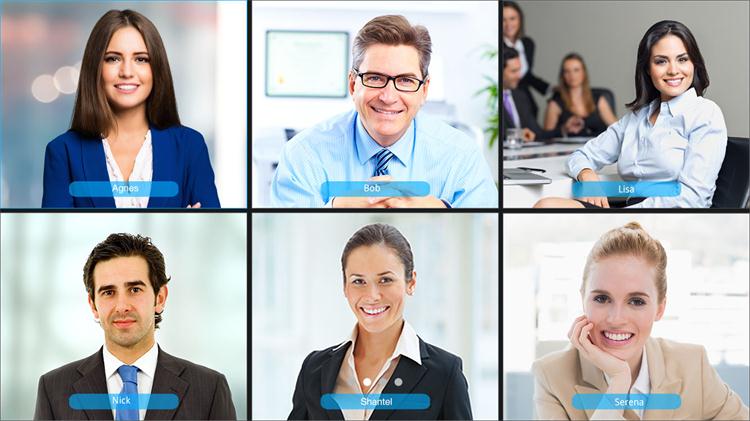 3. Slack
Coordination and collaboration among workers facilitates accomplishment of goals,especially when they are working on the same project. Slack keeps workers connected,and in combination with other features,it provides a working environment close to a virtual office. This is a remote working tool you cannot afford to overlook,because it will have a direct impact on the productivity of the workers.
Slack enables one worker to communicate to another privately. What's more,a worker can communicate with a team of workers through Slack. The chats can be sorted by subject. It makes work easier because it has the capability to integrate activities from other platforms such as Trello and GitHub. Most importantly,a channel can be created for each client and the relevant workers invited to the channel. This is among the best tools for working remotely available.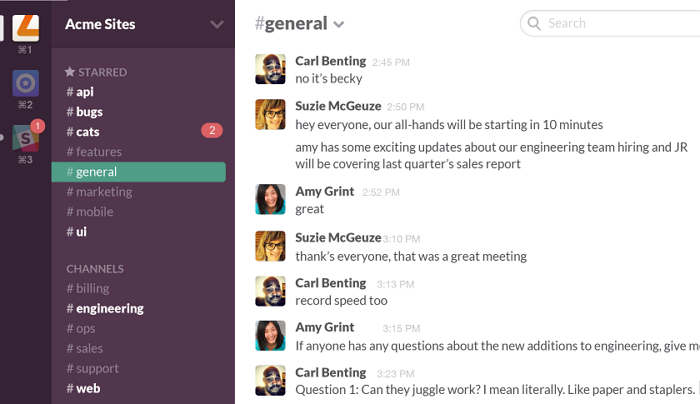 4. Trello
Trello is an easy-to-use tool for remote workers. It can help a worker to organize his/her work and break them down for him/her to project boards. If you are looking for a tool that can help you monitor and supervise your workers easily,you should go for Trello. It has tag and card features that help to track your project leaders and job completion. Public-facing board feature offers the capability to connect with your clients and update them. Most importantly,it is free to create an account.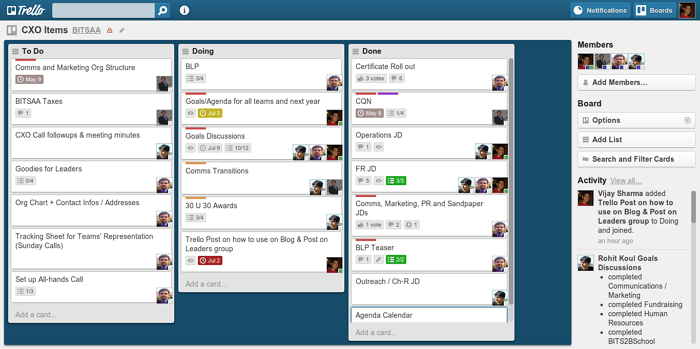 5. Every Time Zone
It can be difficult to work with workers who are spread out throughout the whole world. It is harder to track the time one is working and available to talk or one isn't. In this situation,Every Time Zone comes in handy because it can show how the time zones of co-workers overlap. This facilitates coordination among workers across continents and oceans.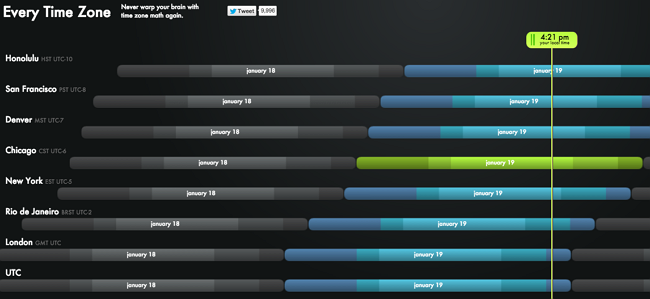 6. Asana
Asana is one of the tools for remote workers,which enables the delegation of assignments to others and group them into projects. It assists workers to follow the progress of team projects at the same time displaying the list of tasks assigned to each individual member. It enables uploading of attachments from the computer and sharing links and files.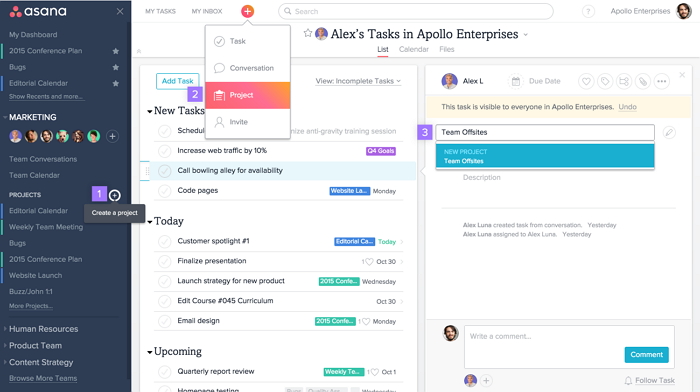 7. Glip
This is one of ideal remote working tools for maximum team productivity. Task management,calendar and file sharing,real-time chats,creation and sending of annotated images are some of the features that make Glip an efficient tool for remote working. For reference purposes,the chats are archived. And therefore,they can be retrieved. This is also an equally important tool for remote workers.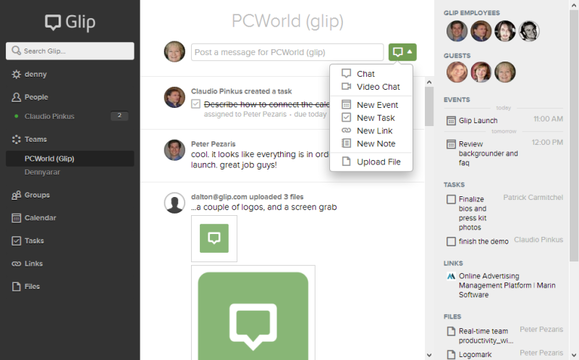 8. Quip
Quip is perfect as much as collaboration is concerned. It is a document sharing and editing platform similar to google docs and it is compatible with devices running any operating system. It is best for managing real-time collaboration.
It has a feature which keeps co-workers connected and whenever someone is mentioned in the document,a connection is established. Along the side of the document,the conversations are displayed for easy follow up.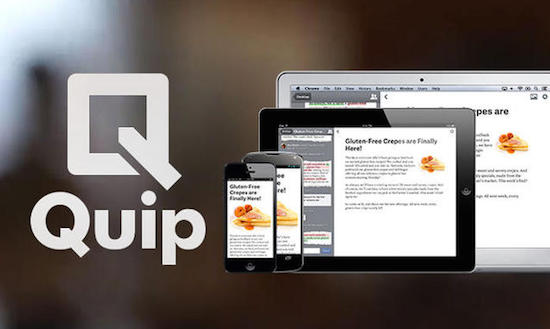 9. Sqwiggle
Sqwiggle creates a working environment similar to an open-office layout. It displays the members together,and takes a picture at regular intervals of a few minutes,so everyone can see what everyone is doing.
Sqwiggle is a unique tool and it goes in a long way to personalize communication logistics. It is a great feeling to have a visual connection with your co-workers you spend the whole day working with remotely.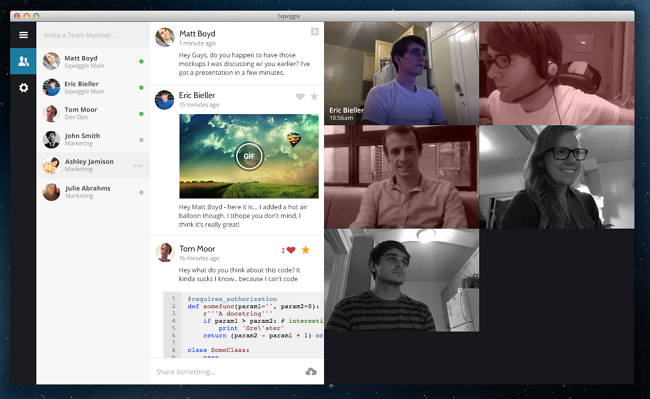 In conclusion,the importance of remote working can't be emphasized enough. Once the right remote working tools are identified,it is easy to roll it out. The remote working tools discussed above are the top 9 most necessary tools to make remote working a successful and highly productive endeavor.